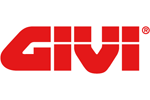 Givi SR1144 Rear Rack - Honda CRF1000L Africa Twin (16-17)
Verified Customer Reviews for Givi SR1144 Rear Rack
Extra support for the Honda box.
24 May 2020 by Ian
I have the original Honda topbox but wanted to strengthen the mount, Givi has the answer!
If you're fitting a Givi box then great you can use the upper parts to move the Givi baseplate backwards but you can still use the lower part of this kit to add extra support to the original box plate (upper parts Givi specific), you may need longer bolts to go through the Honda plate though as the supplied ones were for a 3mm steel plate and had not accounted for the thickness of the Honda box plate.
Worth it for peace of mind if you're loading up and/or carrying a pillion that leans on the box.
Great!
09 November 2019 by Nathan
Easy to fit on a 2016 Africa twin. You will need this and a mounting plate to fit a top box
Read the fine print, not as shown in picture.
17 April 2019 by Anonymous
These are the 4 adaptor brackets that are required to fit the top plate shown in the picture. Yes these are needed and are good quality but you will not get the top plate. The picture needs to show what the actual product is.

I've now been waiting 2 weeks for the actual top plate (from the picture) to arrive.
Damaged
23 November 2018 by Gary B
This is what you get when somebody thinks its a good idea to put heavy metal objects in a jiffy bag,they are of course going to bang together and get damaged,I had to spray them.
Africa twin Givi top box SR114 adaptor kit
08 June 2018 by Christopher H
Solid made parts, not as pictured, comes as 4 separate pieces 2 under attached to sub frame, 2 on top of current rack. instructions bit Ikea standard and fiddly to fit . You have to remove retaining nuts. Once in place sturdy and strong hold. Only 4 stars due to instructions sheet.
Quality
14 October 2017 by Paul
I've only had it for 4 weeks but the quality and finish seems really good.
Another purchase
26 July 2017 by Tony E
Quick service and reasonable price as usual. The Givi bracket fitted easily and discretely to the Africa Twin.
Description
Givi SR1144 Rear Rack - Honda CRF1000L Africa Twin (16-17)
Motorcycle specific fitment
Top plate NOT included
Complete with all fittings
Robust and durable design
Fitting instruction included
Product Fitment
Related Items
Manufacturer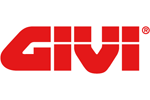 About
Givi
Real passion, Italian design, strong technological ideas and specific knowledge of materials; these are the key factors of the international success of Givi, which led a small factory in Brescia to become the leader in motorcycle accessories. Today, Givi hires nearly 500 employees all over the world, working with the same determination of the first day.
Givi's mission is a constant commitment to produce, realise and distribute quality products, which can improve the equipment of the motorbike and bikers themselves in terms of security and technical performances. This engagement is only possible thanks to the team work of Givi, which relies on a sustainable development of the product.

Questions and Answers
Questions and Answers
Is the SR1144 Givi plate suitable for a Givi Monokey or Monolock case ? Thanks. Andy.

February 17, 2023

The SR1144 is compatible with both Monokey and Monolock boxes. For a Monokey box, you would require either an M5, M7, M8A, M8B, M9A or M9B plate. For a Monolock box, you would need either the M5M, or M6M plate.

I've bought the givi 52l trekker box and the sr1144 mounting plate so which top plate do I need

April 17, 2019

You can use any of these - M5,M7,M8A,M8B,M9A or M9B top plates.

To fit a GIVI Trekker Outback 42 lt Top Case Monokey OBK42A to my Africa Twin, do I need this and a M5 Monokey Top Plate

November 15, 2017

Yes that is correct, you will require the SR1144 rear rack and M5 Monokey top plate.

You won't get it cheaper.
Our Price Match Promise.