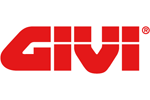 Givi V40N Monokey Top Case - 40 Litre
Customer Reviews
for Givi V40N Monokey Top Case - 40 Litre
Description
Givi V40N Monokey Top Case - 40 Litre
Patented Monokey system
Matt black finish
Red reflectors
Maximum load of 10kg
Maximum capacity of 40 litres
Enough space for one motorcycle helmet
Practical and durable design
Easy to fit and remove
Monolock cases are generally lighter with a smaller mount; they are of a more lightweight construction, which make them ideal for scooter and smaller motorcycle applications. Monolock and Monokey cases attach differently to their top plates, Monokey cases are interchangeable and can be used as a top case and/or side cases. Monolock cases are designed to be used as top cases only; they cannot be used as side cases due to their more lightweight construction and mount.
| Depth | Width | Height | Max. Capacity | Max. Load |
| --- | --- | --- | --- | --- |
Suitable for motorcycles, scooters and maxi scooters, the Givi range of hard cases is the result of more than 20 years experience in the production of motorcycle accessories and represents the best on the market for design and functionality. Thanks to Givi's attention to detail, these cases are designed to fit the motorcycle specifically and are a solution to all luggage needs for all customers representing a technological point of reference for a complete and satisfying riding experience. The cases are made to guarantee ease of use, thanks to the fitting system of the plate, and both the opening and removal is possible with the use of a single key. Givi has patented the two of the most famous locking systems in the world; the Monokey and Monolock systems. The Monokey series is Givi's the top of the range locking system which are typically have a more substantial mount with more features and a higher quality construction.
Related Items
Manufacturer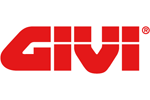 About
Givi
Real passion, Italian design, strong technological ideas and specific knowledge of materials; these are the key factors of the international success of Givi, which led a small factory in Brescia to become the leader in motorcycle accessories. Today, Givi hires nearly 500 employees all over the world, working with the same determination of the first day.
Givi's mission is a constant commitment to produce, realise and distribute quality products, which can improve the equipment of the motorbike and bikers themselves in terms of security and technical performances. This engagement is only possible thanks to the team work of Givi, which relies on a sustainable development of the product.

See all Givi products…
Questions and Answers
Questions and Answers
Please can you tell me if it will fit onto my 08 z750 Kawasaki? Or do I need to get a fitting place and which one? Thanks

April 16, 2019

You will require the 448FZ rear rack, and also the M5 or M7 top plate.

It looks like this is compatible with a tiger 800 xrx 2015 according to givi website - can you confirm no extras are needed to fit this please?

October 26, 2018

You require either the SR6401(plastic) or the SRA6401(aluminium) top plate. The maximum load allowed for both is 6kg (this includes the weight of the top box)

Hi, is this box compatible with a Kawasaki Versys 650 (2015 onwards)? If so, which monokey plate would I need? Many thanks

August 28, 2018

You will need the SR4114 rear rack, and either the M5 or M7 Monokey top plate.

Hello, Can you tell me what do I need to fit this box on a yamaha xj6 with genuine rack?

August 11, 2018

Could you please let us know the year of your bike, thank you. We will then be able to advise further.

Does the item fit onto the Givi M7 Monokey M7 Top Plate? (212277)

July 29, 2018

It will fit any Monokey top plate.

This item will fit onto the E251 universal monokey plate ?

May 4, 2018

The V40N will fit onto the E251 plate.

I have. Kitm 990 smt 2013, is there a specific mounting plate ? Thank you.

April 9, 2018

You require the SRA750. The maximum load allowed is 6kg.

Does this fit on a Honda vision 110 , 2017 model ?

January 29, 2018

Unfortunately Givi only list a Monolock rear rack for your bike - you will need to purchase an SR1153 rack, and then a Monolock topcase that includes the universal top plat. The E470N is ideal.

Dear Sir/madam, I have a 2003 Honda XL Varadero 125cc. I am wondering if I need to buy any fitting equipment to attach it to my bike, or does this product come with everything I need to fit?

January 3, 2018

To fit the V40N to your Honda you would need part number E213. This will contain all the parts that you need.

I have a 2017 BMW S1000XR with a BMW rack fitted will the monokey box secure straight to the standard rack. Additionally is there a back rest option

October 30, 2017

Unfortunately you would not be able to use this with your current BMW rack. You would require the Givi SRA5119 Monokey Aluminium Adaptor Plate to fit the V40N top case. There is a Givi E131S Passenger Backrest which you can use with this case.

will givi v40n fit the r190 plate I bought from you for st 1100

August 22, 2017

The Givi V40N Monokey Top Case will fit the Givi E190 Monokey Adaptor Plate on your ST 1100 Pan European.

Are you able to supply the same top box with the silver/clear reflectors?

February 2, 2017

The top box that you are looking for is the V40NT, and can be found by searching using the quick find number 312126.

You won't get it cheaper.
Our Price Match Promise.