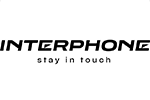 Interphone People Line Parts
Verified Customer Reviews for Interphone People Line Parts
Great product
14 April 2023 by Thomas
Needed the extra mount for intercom. Good value for money.
Interphone accessories
24 August 2022 by Anonymous
Ordered new Interphone parts for new helmet. Item arrived speedy and in good condition. Exactly what I ordered. Good job Sportsbikeshop.
Does what you'd expect
27 May 2022 by James H
If you need new velcro, clamps etc. But not the electrical bits, i.e. speakers and mic, this does exactly that, perfect if you're moving your system from your old Helmet into a new one
Great Service
27 September 2021 by Stuart B
Usual great service from SBS. Fast delivery of the goods ordered.

As most other people have said, its a shame I had to order the whole kit just to get the bit I needed which was the adhesive mount.
Great product and service.
12 January 2021 by Stephen S
Needed some spares for my intercom, always go to Sportsbikeshop as the service is always exceptional. The product is as advertised and what I needed.
Interphone accessories
04 December 2019 by Colin
Great service from sportsbikeshop. My gripe is I only needed the adhesive interphone helmet connector to stick on the side of my helmet but had to buy all the other bits and pieces which come with the kit x 2. A load if waste to go with the load left over when I installed the interphone on previous helmets. Would like to buy what is needed not what the manufacturer thinks you need!! Not sportsbikeshop's issue.
Interphone clip
07 October 2019 by Roy
The part is exactly as described, it's a shame I had to get all the other parts as well, they're just going to sit in the drawer
Handy spares
25 July 2019 by Sally R
After buying a new helmet a spare mount was needed, this kit provides all the spares I needed and more.
All the bits
04 May 2019 by Anonymous
All the right bits to enable swapping of comms from helmet to helmet or replacing worn items.
Ronseal
03 March 2019 by Ben P
Does what it says on the tin; strong £M adhesive
Exactly what it says on the tin!!
24 December 2018 by Kevin S
Everything you need if you're swapping helmets, perfect.
Interphone People Line Parts
04 December 2018 by Ken R
Nice little box of tricks for use with the INTERPHONE Communications System
Good, but expensive & limited
11 September 2018 by Mike G
I needed a sticky pad to stick the mount to a new helmet & one to re-fix the windsock to the mic in my full face helmet. The kit includes helmet mounts, and space wind socks which is great. The clamp type helmet fix is useful, mine broke a while back. But not self adhesive pads for the wind socks! Being able to buy just the replacement sticky pads would have been much better.
Just the job
14 May 2018 by Vincent G
Everything and more that I needed and is just what I wanted. I consider it excellent value.
Everything you need
12 October 2017 by Will
Recently bought a new helmet and 'the stick' went when I tried to move the mic. This kit has everything you need and more. Always good to have a spare on those long trips.
More than I needed
31 August 2017 by Anonymous
Changing helmet so needed new sticky pad but end up with all these other parts.
Expensive
07 August 2017 by Anonymous
I only required a helmet sticky pad, however, had to buy all parts, hence expensive!
Just what I needed
17 April 2017 by Anonymous
As the illustration shows it is only the mounting fixings and the microphone wind shield. I had lost my windshield so it became a cost effective replacement.
The parts are original manufacture so no problems with fitting.
Description
Interphone People Line Parts
1 adhesive assembly support
1 clip assembly support
1 foam micropnone windscreen
Self adhesive hook and loop patches
A pack of spare parts compatible with the Interphone Tour, Sport and urban intercom systems.
Manufacturer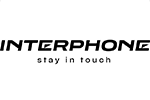 About
Interphone
Launched in 1990 by Cellular Italia S.p.A., a firm from Reggio Emilia, it was conceived as distributor for the first mobile phones, and the brand owes its leadership position to its extensive experience of over 25 years in the field of telephony.

It was the lack of autonomy of the E-TACS phones in the early years, that drove Cellular Italia S.p.A. to start producing mobile phone accessories, in particular the car charger, and launch a dedicated brand.

Shortly thereafter, thanks to success of this project, Cellular Italia S.p.A. began focusing its production on mobile phone accessories, abandoning the distribution of phones, consolidated its presence in Italy and began to export products abroad.

In 2005, Cellular Italia S.p.A. became a group, successfully imposing its leadership position in new distribution channels and new sectors, with accessories for, in addition to smartphones, also tablets and MP3 players.

Furthermore, in 2013 the majority shareholding of the company was taken over by L Capital, Private Equity Fund of the LVMH Group, marking a new evolutionary path towards internationalisation and brand statement: in addition to the 4 European branch offices (in Italy, France, Spain, Switzerland), the company now boasts an intercontinental distribution of the Cellularline brand in over 60 countries.

You won't get it cheaper.
Our Price Match Promise.