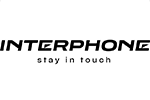 Interphone Micro USB 3.5jack Aux Cable
Cable for connecting non-Bluetooth audio devices to the Tour, Urban and Sport Interphone units
View full details
Description
Interphone Micro USB 3.5jack Aux Cable
Coiled cable with micro USB and 3.5 mm jack ends
Cable length from 80 to 120 cm
Ideal for connecting non-Bluetooth devices
Specifically for Tour, Sport and Urban Interphone units
Manufacturer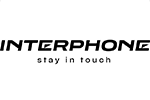 About
Interphone
Launched in 1990 by Cellular Italia S.p.A., a firm from Reggio Emilia, it was conceived as distributor for the first mobile phones, and the brand owes its leadership position to its extensive experience of over 25 years in the field of telephony.

It was the lack of autonomy of the E-TACS phones in the early years, that drove Cellular Italia S.p.A. to start producing mobile phone accessories, in particular the car charger, and launch a dedicated brand.

Shortly thereafter, thanks to success of this project, Cellular Italia S.p.A. began focusing its production on mobile phone accessories, abandoning the distribution of phones, consolidated its presence in Italy and began to export products abroad.

In 2005, Cellular Italia S.p.A. became a group, successfully imposing its leadership position in new distribution channels and new sectors, with accessories for, in addition to smartphones, also tablets and MP3 players.

Furthermore, in 2013 the majority shareholding of the company was taken over by L Capital, Private Equity Fund of the LVMH Group, marking a new evolutionary path towards internationalisation and brand statement: in addition to the 4 European branch offices (in Italy, France, Spain, Switzerland), the company now boasts an intercontinental distribution of the Cellularline brand in over 60 countries.
Questions and Answers
Questions and Answers
Is this a universal device that can be used with something like a TomTom?

May 24, 2018

It can be used on any products that have a micro USB or 3.5MM jack socket.

I have the interphone Tour. I bought this cable to plug into to micro usb socket on the side if the unit to connect an I pod music device. No sound at all comes through. I can't see any settings to change. Can you advise please. Can't see it being a faulty Tour unit as I have a pair and it works with neither. I have not seen anywhere in the manual that tour actually provides this cable facility. Thanks

April 11, 2018

The Micro USB port at the bottom of the Interphone Tour, Sport and Urban Units is for outputs only. This means that no sound device can be hard-wired into the Tour unit and therefore through the speakers also. This cable is primarily for headphones and other speaker systems.

You won't get it cheaper.
Our Price Match Promise.