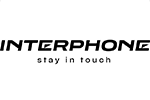 Interphone Universal Audio Kit - Tour / Sport / Urban
Verified Customer Reviews for Interphone Universal Audio Kit
Great for second helmet
06 October 2023 by Anonymous
Bought to fit to second helmet. Good quality
Better than the original
25 May 2023 by Stewart C
As the title says ..

This is the second one (second helmet) that I have replaced and the connections are far better on this than the original. Either as a replacement or for a second helmet .. it's excellent!!
Great addition
14 April 2023 by Thomas
Nice product, allows to use the same intercom in two helmets.
Money saver
31 January 2023 by Graham
Well you can't wear two helmets at once, so this audio kit saved me £ss. I can use my Interphone unit on what helmet I wear.
Interphone Audio kit
30 September 2022 by Morv
These are my second set and I just love the quality and sound output. I do a lot of motorway runs and listen to music is so clear and precise.
Alpha kettle teapot over
25 August 2022 by Ivor M
Head set for 2nd helmet. Fits my Interphone Tour intercom. Works well, good quality speakers which work even when wearing ear plugs. Microphone also effective. Easy enough to fit, provided you know how to remove the interior lining from your helmet without breaking any poppers etc.
Interphone audio kit
14 December 2021 by Graham A
Bought this to use my interphone unit on a 2nd helmet.
Good quality product which is easy to fit - each helmet padding is different so this was the only headache!
Great prompt service from Sportsbike shop as usual - only reduced from 5 stars as the packaging was damaged - but it hadn't affected the contents.
Fantastic
30 October 2021 by Lee B
I recently purchased a new helmet as my old one with Interphone installed was starting to get a bit tatty and worn. As I removed the old headset ear phones, mic and wires I decided I'll treat the new lid with some new earphones aswell. So I got the universal set. I'm so happy i did! Outstanding quality, comes with literally everything you need and then some! I think the ear phones have been improved aswell since I last purchased the interphone set.
Replacement interphone parts
23 September 2021 by Kevin L
Parts arrived promptly and have been used to replace ageing parts on our 5 year old interphone sport intercoms. Connections are updated and work well.
Perfect in every way
08 September 2021 by Gair T
I bought this so I could use my special helmet to go to Silverstone. Fitted perfectly and works brilliant.
Kit for new helmet
23 August 2021 by Chris H
I bought this to transfer my intercom to a new helmet. They seen to have improved the design as the speakers are more compact and easier to fit. A great bit of kit.
Perfect for short & long journeys alike
25 November 2020 by Aidan R
Been using my intercom urban for over 3 years, recently purchased the audio kit as one of the speakers gave way over the years of being in the wind & rain. Cannot fault them whatsoever.
Great kit for second helmet
15 March 2020 by Roland N
I bought this for a second helmet. The kit seems to have been upgraded and slightly differently made but still works the same.
Interphone
05 March 2020 by Petar
Headphone kit for new helmet. Good quality prompt service
Second set
06 January 2020 by Philip B
Just purchased this as received another helmet but due to still using the old one I didn't want to have to keep swapping over the headset. I must say that they have improved the design and this set is a lot better than the original that came with the intercom. If you get a second helmet it's a must buy
Additional helmet kit
24 October 2019 by Jonathan D
Good price. Good quality accessories for additional helmet. Speedy delivery. Highly recommended. Thank you.
Description
Interphone Universal Audio Kit - Tour / Sport / Urban

Microphone, speaker and bracket kit for additional helmet or for spare parts for the Tour, Sport and Urban Interphone Bluetooth units. Features microphone/speaker set with flexible boom mic and full-face mic. Having also spare bracket mounts, the kit allows you to use your Interphone unit on two helmets, by simply moving the module from the first to the second. Also useful for changing damaged or worn-out parts. Compatible with full face, open face and flip-up helmets.
Manufacturer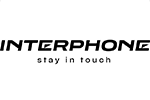 About
Interphone
Launched in 1990 by Cellular Italia S.p.A., a firm from Reggio Emilia, it was conceived as distributor for the first mobile phones, and the brand owes its leadership position to its extensive experience of over 25 years in the field of telephony.

It was the lack of autonomy of the E-TACS phones in the early years, that drove Cellular Italia S.p.A. to start producing mobile phone accessories, in particular the car charger, and launch a dedicated brand.

Shortly thereafter, thanks to success of this project, Cellular Italia S.p.A. began focusing its production on mobile phone accessories, abandoning the distribution of phones, consolidated its presence in Italy and began to export products abroad.

In 2005, Cellular Italia S.p.A. became a group, successfully imposing its leadership position in new distribution channels and new sectors, with accessories for, in addition to smartphones, also tablets and MP3 players.

Furthermore, in 2013 the majority shareholding of the company was taken over by L Capital, Private Equity Fund of the LVMH Group, marking a new evolutionary path towards internationalisation and brand statement: in addition to the 4 European branch offices (in Italy, France, Spain, Switzerland), the company now boasts an intercontinental distribution of the Cellularline brand in over 60 countries.
Questions and Answers
Questions and Answers
Hi guys, is this kit compatible with the interphone sport (model BTF6)? Cheers Lee

February 4, 2019

This item is compatible with the Interphone Sport.

Hi. Is this kit compatible with the Interphone Link? Thanks

February 1, 2019

This kit is compatible with the Interphone Link.

You won't get it cheaper.
Our Price Match Promise.