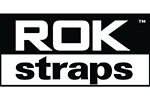 ROK Straps HD 25mm Adjustable Stretch Strap
Verified Customer Reviews for ROK Straps HD 25mm Adjustable Stretch Strap
ROK Straps
13 November 2023 by Paul B
Very good quality for money,no metal parts to worry about scratching the bile . Very strong so easy to use kit never moved one bit even on motorway rides, I'd never use anything else again
Perfect every time!
03 October 2023 by Anonymous
I love using these and I never fear for my luggage.

doesn't get better!
Great Straps
03 October 2023 by Martin F
Great straps these are nice and wide, Easy to use no metal hooks so no scratching your pride and joy. I have them on all my bikes.
Outstanding
28 September 2023 by Phillip G
Quite simply the best straps I've ever had. Ultra simple to use and very secure.
Best soft luggage retainers I have ever used
15 September 2023 by William S
The quality is excellent,easy to use,and they are more secure than bungees I used for years.A friend who saw them at a recent bike rally was so impressed,he bought a pair for the next rally.
ROK Straps.
12 September 2023 by Ally
Simple quality product. Seem totally solid.
Cracking bit of kit love these things
30 August 2023 by Stu
Excellent quality and does exactly what it says on the tin
Better than bungees
30 July 2023 by Paul B
Sceptical but work well without the risk ok "bungee eye".
Will be getting more. Great quality. Fast service as usual.
Rok solid
25 July 2023 by Michael M
These straps were perfect for holding a dry bag onto the bike, luggage never moved and had total confidence in the strength of the straps.
Invaluable
19 July 2023 by Stephen H
Not much to say about these... I lost half of another pair I had, needed another set sharpish and Sportsbikeshop delivered. The only straps I'd use to secure a duffle bag on with 100 percent confidence of it staying there are these, much better than plain cinch straps as once the air is squeezed out of your luggage you know it will tighten as the bag shrinks
Great product
06 July 2023 by Kenny
SBS nail it again. Great service and the product is excellent quality. I bought these as a back up to my smaller straps and they're certainly a fair bit beefier.

These would cover the vast majority of any luggage sizes that need strapped down and are probably the most versatile size
Fit for purpose
31 May 2023 by Lee H
I've used bungee straps in the past but the Blood Bike group I volunteer for use them, so I thought I'd give them a try. I'm not disappointed. Easy to use and hold my luggage roll far more securely than bungees. Ther're well made and appear tough, with just enough elasticity to make them easy to adjust.
Brilliant as ever
02 May 2023 by Andrew
Love these - hard wearing, easy to use: brilliant. Only had to buy another pair because I somehow managed to lose one!
Good quality
14 April 2023 by Drew A
Strong durable strap. Has long adjustability. Peace of mind when securing loads.
Saves hassle
08 April 2023 by Darren W
I tour a lot and was tired of continually using bungee cords which would have to wrap around over and over. Would use 5 of them and they would spring back and hit me occasionally. This is so much simpler
Look well made
18 March 2023 by Gio M
Heard these straps are the best so bought them. Not used them yet, but they look well made. Cheap straps are easy to buy but these cost a bit more and they look like they arPair of gloves for Neil?  Nice fit/style but cool on the gingers
To be fair it was only two degrees and these are not a winter glove. Accurate sizing, good fit and look nice. Generally happy with producte more practical to fit large items to my bike. I like the design and lock on these straps. Good quality product.
Exactly what I needed
31 January 2023 by Douglas H
Haven't used them on a trip yet but I've tried them to strap a bag on the back of my SV and they worked perfectly, felt nice and secure. Great service from SBS as usual.
Very handy straps
26 August 2022 by Simon P
Bought these straps for a trip to Belgium, great quality and easy to use, would recommend.
Description
ROK Straps HD 25mm Adjustable Stretch Strap
Natural rubber construction ensures tear resistant elasticity
Flat design minimises pressure on the luggage
UV, shatter and crack resistant buckles
Polyester braiding with no sharp hooks or metal components
Adjustable from 18 to 60 inches
Related Items
Manufacturer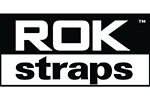 About
ROK Straps
Say farewell to unsightly bungee straps and hazardous tie down shock cords. The ROK tie down straps will altogether change your perception about securing cargo. Strong, durable, stylish and safe. These tie down straps will become an integral part of your lifestyle.

You won't get it cheaper.
Our Price Match Promise.