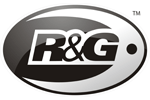 R&G Adventure Motorcycle Cover - Black
Verified Customer Reviews for R&G Adventure Motorcycle Cover
Great cover - fits a KTM1290 SAS
03 December 2023 by Marinus S
Fits well on my KTM 1290 SAS with high touring screen! The cover remains secure on the bike in windy conditions due to the elastic band and 2 adjustable securing straps, at the bottom.
Properly waterproof during recent wet days. I would definitely recommend.
Great quality cover
23 October 2023 by Leigh
At last a quality cover. I'm a bit of a cheapskate usually when I buy a motorcycle cover, thinking how much better can the more expensive ones really be. This is much thicker material than any cover I've ever bought before it's actually waterproof and the double straps and elasticated bottom (the whole way round) keep it secure in high winds and if thieves try to remove it, it makes it much harder for them. It is harder to fit/remove but the extra protection it provides is definitely worth it. I have this cover on a crf rally and it fits well. Right down to the bottom of the tyres. I definitely recommend this cover for anyone with an adventure style bike.
Fits a 1250 GS adventure Low
30 June 2023 by Matthew K
First of all, this is great quality, better in my opinion than the Oxford covers, where the seams peel away after a few months of use. This cover is totally waterproof, and fits my GSA 1250 low suspension perfectly. Delivered on time, as usual, from sportsbike shop. Highly recommend .
Bike cover
22 June 2023 by Christopher R
We have purchased this before for my other bike
Got new bike so needed another cover bought a different one from somewhere else & it only lasted 2 days
So decided to go back to original & am over the moon
Would recommend to other bikers
R+G Adventure Bike cover
12 January 2023 by Howard H
This cover fits my Kawasaki Versys GT SE perfectly well ,the quality is apparent as soon as you open the box ,and at a good price ,ok there are cheaper ones but not with this quality I'm very pleased with the purchase.
Cover for Honda Africa Twin
22 December 2022 by Stuart W
Fits well over the bike (no panniers/top box fitted) with two under straps to ensure a such fitment in high winds. Definitely one of the better covers I have purchased in recent years.
Rubbish fit
15 October 2022 by Nigel
Disappointed with the tapes peeling off Oxford covers I tried a change to R&G for my V Strom 1000. A real struggle over panniers and impossible with a top box. The elastic edge clings to everything meaning 10 mins to get it off!
Cover for trk 502
12 July 2022 by Tracy W
Fits well,but without anything on the rear rack. Would definitely recommend
Good quality cover
10 July 2022 by Colin C
Purchased this cover for my nice and shiny GSA. Fits the bike "snugly" with the top box removed. Feels good quality and looks like it will last whilst having a garage built. Tried different makes over the years but this feels it gives a lot more protection from the North Devon weather. As ever, great service from SBS.
New Bike Cover
13 May 2022 by Alistair D
Perfect for 1250gs
22 April 2022 by Anonymous
Needed to cover the bike during building work. This cover fits the bike well and as I don't have panniers fitted is baggy at the back, not sure what size panniers it would cover. Relatively easy to fit when you use the 'mirror pockets' as a guide, there is a covered window at the rear.
Fits well CB500X
27 May 2021 by Anonymous
I bought this to cover my new CB500X and it fits really well, with room for a top box too.

The elastic on this cover is really tight which makes it a bit faffy getting it on and off the bike (otherwise I'd have given it 5). However when it's on the bike it feels really secure, wrapping over both wheels with two straps to secure it and holes for a chain too.

It's been raining a lot lately and my bike has stayed nice and dry outside!
R&g motorcycle cover
02 April 2021 by Stephen J
Covered
02 April 2021 by Barrie
Excellent Cover Easily Covers My 1000 V-STROM Excellent Quality Too
Fits well.
29 November 2020 by John S
Arrived next day after placing the order. Usual faultless service from Sportsbikeshop. Cover fits my Tiger 800 fine. Seems well made and nice to see the rain run straight off it. Allow a few minutes to get it off though. The elastic round the bottom grips round everything!
Good quality, good fit
21 November 2020 by Anonymous
An excellent quality cover and fits my Multistrada well,
R&g bike cover
12 November 2020 by Daio
Finally a bike cover that fit and work perfectly
R&G Adventure Motorcycle Cover
23 October 2020 by Nick L
Is well made and robust, easy to fit over bike and can be stored reasonably compactly in the supplied bag.
Description
R&G Adventure Motorcycle Cover - Black
The R&G Adventure Outdoor Cover fits on adventure and touring sized bikes and has been redesigned to include many new features. Based on their original award winning Superbike Cover design and made of the same quality waterproof material, the cover also features elasticated rim and Belly straps as standard to ensure the cover stays fixed in place and stops wind, mud or water getting up inside the cover and ensures a tight fit around the base. Also featured are front and rear chain loops for security devices covered by a hook and loop closing flap to ensure the cover is fully waterproof, high-visibility reflective logos and trim piping for additional visibility at night and includes a clear PVC rear window allowing the number plate to be visible but incorporates an internal 'curtain' enabling it to be covered if desired.


| Length | Front Width | Front Height | Rear Width | Rear Height |
| --- | --- | --- | --- | --- |
Manufacturer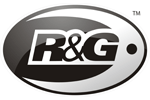 About
R&G Racing
R&G Racing are design leaders in the manufacture of performance motorcycle parts, crash protectors, frame sliders, exhaust protectors, and fork protectors.
Supporting racers around the world, alongside being an official partner of the bennetts British Superbike Championship and an official sponsor of the MotoAmerica series.

You won't get it cheaper.
Our Price Match Promise.