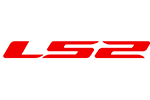 LS2 Rapid Mini - Solid White
Lightweight kids helmet with quick release chin strap and removable washable interior
View full details
Verified Customer Reviews for LS2 Rapid Mini
Good fit
06 August 2023 by Mervyn C
Snug fit , comfortable, light weight, perfect for a pillion rider.
Style: Vignette Black / Hi-Vis Yellow
LS2 Rapid mini for kids
06 October 2022 by S K
This LS2 is excellent for kids everything just says quality about it, the padding and fittings the scratch resistant visor and the mould "shape" all good quality, the fitting and sizing is accurate to the measure.
Good Kit
15 June 2021 by John
Great helmet nice action on visor and decent looking for a simple white helmet.
Fantastic
13 March 2021 by Simone F
My son is very very happy about this helmet and me too obviously. Quality and price matched perfectly and the next day was in my home already. I'm thinking to change mine..
Thanks a lot.
Fantastic quality
04 March 2021 by Steve
A quality product, looks really smart and is excellent value.
The online service and delivery was first class - thank you.
Great little helmet
06 December 2020 by Anonymous
My boy races minimoto and loves his helmet
Style: White / Blue
Daughters first helmet
18 July 2020 by Hugh D
My 8yo daughter has been desperate to get out on the back of my Ducati, the LS2 helmet was great value, great quality, and arrived a day early! This makes us both happy!
Style: Crazy Pop White / Pink
Lightweight kids helmet
28 June 2020 by Dean G
Great service as always and a great lightweight helmet especially for kids, the fastener is very easy to use just pushes together on a ratchet system and is easy to undo with it's quick release system. I bought this for my 3 year old grandson and he thinks it's great, he is quite big for his age.
LS2 rapid mini helmet
18 September 2019 by Gareth
Bought for my son great helmet at great price fits 11 year old perfectly. Great service as always.
Fantastic!
15 September 2019 by Aiste
I bought this helmet for my 5 year old biker girl. It fits her better then a few more expensive one's we've tried on, feels very comfortable according to her and also looks really good. My girl is over the moon as we had quite a few rides wearing it. Yet again, a good purchase from a sportsbike shop:)!
Style: Solid Black
Value for money
28 June 2019 by Adam S
My daughter loves her new helmet. She's just started wanting to ride pillion with me, so I bought this as her first helmet.
I was surprised at just how light it is and I have been really impressed by the quality, especially as LS2 are still an unknown brand to me.
The visor is sturdy and fastens well, the vents have a sturdy feel and the whole overall quality is very good.
It's nice to see that this manufacturer has paid attention to their kids range as much as you'd expect from a decent adult lid! All for a very reasonable price too!
My only criticism, and this may be down to SBS, is I'd like to see more range of designs. This was the only girly paint scheme really and I think it's a bit babyish. It's ok for now but I can see her getting bored of it soon. It would be nice to see a couple more designs with a bit of pink or purple, something a bit more grown up.
Otherwise I'm really pleased, good quality and very reasonably priced.
Good service by SBS as always!
Style: Crazy Pop White / Pink
Great product, price and service
28 May 2019 by Ben C
My daughter loves this helmet design and from a practical point of view it's pinlock compatible and has recessed for intercom speakers.
It's lightweight and has removable lining to make cleaning easy.

Plus service, delivery and ease of returns made the prospect of buying a helmet on line a absolute breeze.
Style: Crazy Pop White / Pink
Very good lid for the price ????
28 February 2019 by Pat G
Very good quality lid especially for the price and as usual great service from sportbikeshop
Good value
19 February 2019 by Gerard L
Good looking helmet and fits my 7 year old well. Fogs up a bit but that airways the case without a pinlock or washing up liquid! No facility to have the visor open a crack which would also help with the fogging
Style: Crazy Pop White / Pink
Sleek, smart, daughter loves it
15 May 2018 by Steven O
Postage and packaging was quick and efficient, the helmet came down within the time frame set and was well protected in its box. The design looks sleek, sharp and smart. It isn't too heavy, I am told by my daughter that it is comfortable to wear. It has reflective stickers that can be placed anywhere on the surface of the lid. For the price you cannot go wrong, especially when you know that your child will grow out of it within a few years if not sooner. Extremely happy with this purchase.
Description
LS2 Rapid Mini - Solid White
HPTT ABS construction
Multi-density EPS lining
Quick release reinforced chin strap
Dynamic flow-­through vented EPS
Adjustable chin and top vents
Removable and washable hypoallergenic breathable interior
Weight approx: 1200g (+/- 50g)
Smaller shell designed specifically for children.
Product Specification
Variants
Manufacturer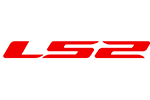 About
LS2
The roots of LS2 go back to 1990 and an operation in a small rural workshop in China that has expanded into one of the world's largest helmet manufacturers. That workshop grew into a vast enterprise with more than a thousand employees making over two million helmets a year for other companies around the globe. In 2007 the company decided it needed to branch out and create helmets under its own banner. LS2 was born, with a head office in Barcelona and a determination to become one of the world s leading players. In its first decade LS2 has become a genuine brand in its own right and is establishing a reputation for quality.

You won't get it cheaper.
Our Price Match Promise.