Verified Customer Reviews for Givi OBKN58A Trekker Outback Top Box
Great bit of kit.
11 November 2023 by Steven W
Thanks to sportbikeshop for such great service. This top box is just great for me. It has 58 litres of space (two helmets and a wee bit of room left) Hooks in the lid for a bits and bobs net. Plus loads of lashing points for extra gear on the out side. Pretty solid too. Perfect.
Givi top box.
07 November 2023 by Anthony C
Got this Givi top box very quick postage. Givi box is very good quality and and easy to fit. Brilliant product, well pleased.
Outback 58 litre
26 October 2023 by Andy
Absolutely love it, I'd recommend, the internal bag and netting.
It's rock solid and looks like it could take a right battering
Useful size
05 October 2023 by Anonymous
Needed a topbox for my gs. My Options were to pay too much for a bmw one that's too small to be useful. As the bike was already fitted with the base plate which is expensive I went for the Givi as much cheaper than the bmw item, useful volume and comparable quality
Solid Top Box
16 August 2023 by Lee C
Very well made, has really handy lashing points on top - great for strapping Kriega or similar to. Solid when mounted to plate. All in all I'm very happy with the purchase. Service from SBS was excellent as always.
'Top' box
24 July 2023 by Brian W
Thought about buying an unbranded item elsewhere at half the price, but glad I didnt.

The Trekker Outback box is quality and definitely worth the money; SBS as usual with their competitive prices and brilliant service.

Brilliant product and first class service from SBS
13 May 2023 by Howard W
Lovely box, Sportsbikeshop kept me updated on delivery times from the moment I placed the order. Highly recommended both Givi and Sportsbikeshop.
Top box upgrade
13 May 2023 by Vernon H
Givi has a reputation for quality and this new box doesn't disappoint. Needed more room than my old box so this was a natural choice. Never need to worry about quality as they are always top notch and the deal from Sportsbike shop was excellent value.
Givi trekker outback
20 April 2023 by Christopher S
Great top box was a bit worried about the size but doesn't look overly big on my triumph explorer xc. Usual good quality from Givi. Fantastic service from SBS as always.
Quality and Italian design
19 April 2023 by Rodney S
Quality and Design.
That is what the Italians are famous for.
5 Star Top box
17 April 2023 by Rob C
Bought this to replace a Hepco & Becker Xplorer 45 litre which had started to fall apart (after 10 yrs of service mind you). SBS stated a long delivery delay due to supply issues, This turned out to be quicker than predicted.
Fitting plate is a single plate which fits perfectly to my bike, unlike the H&B Xplorer which required 2 adaption plates! The fitting instructions are clear and simple - took 5 mins to fit.
The top box itself is sold, an extra 13 litres over my old H&B Xplorer but still the same 10Kg 'advised' weight limit. The box has premounted hooks in the lid for a bungee net - nice touch Givi, as well as various external rails. Inside the lock/mounting mechanism doesn't impact on load area, unlike the Xplorer, again, nicely thought out Givi.
The box mounts securely using the same lock system that secures the lid but with a seperate lever, the Xplorer used a different locking device which quickly got fowled up with road muck. The box mounts fare more securely and unlike the Xplorer, doesn't 'wobble' on the bike.
In short, if you're looking for an aluminium top box, look no further. There's a good reason motorcycle manufacuters turn to Givi for their luggage!
A++ as per usual
10 April 2023 by Anonymous
Top quality Givi box, fantastic price and service from SBS
Excellent value and a top quality solid box
05 April 2023 by Clifford H
I purchased a Trekker 58l top box a couple of years ago from Sports bike shop because I wanted a good solid safe topbox that I could also strap a small bag on top and this was just perfect.
Unfortunately when I sold my bike I advertised it with the topbox so it had to go.
But I recently brought another bike so when looking online for another Trekker I couldn't believe that sportsbikeshop are selling them for less than I paid 2 years ago so it was a win win for me
Good size top box
22 February 2023 by Chris C
I was looking for a good quality top box and this tick all the boxes. Simple to attach on/off the fitting plate and it has a seal to keep water out. Sportsbikeshop price matched and even though it was on back order, came sooner the expected.
Quality back box
15 February 2023 by David
Ordered this Givi box to replace my 40 ltr one. Certainly a much better in quality and more suited to touring. Can highly recommend. Great service also from SBS.
Massive topbox
15 February 2023 by Darren H
This givi trekker topbox is absolutely massive and easily swallows 2 full face helmets with plenty of room to spare.
Sportsbikeshop were the cheapest out there and delivery was excellent.
Great Box
27 January 2023 by Chris
I took a long time to decide if this box was for me owing to the swing of opinions on a face book page linked to the brand / model of my bike. I am however so pleased I picked this one as the size is just fab for helmet and jacket with spare room for other bits and bobs. It fits securely to the plate, easy to open and remove. Doesn't look oversized for my bike (Africa Twin) in my opinion. As for the price I couldn't find it any cheaper in the UK, in fact I had seen many second hand ones go close to the price I paid. Excellent service (as always) from SBS. Thank you
Practical large box
24 January 2023 by Paul W
Bought to replace a Kappa 42lt top box as I needed extra space. It looks good, is a much better shape for carrying stuff than the Kappa and is lighter but sturdier. It was a great price from SBS and delivered almost a month quicker that website quoted when ordering. Great deal
Description
Givi OBKN58A Trekker Outback Top Box - 58 Litre
Can attach to any Monokey plate
Aluminum structure
Maximum load of 10kg
Maximum capacity of 58 litres
Will accommodate two helmets
Reinforced technopolymer inserts
Practical and durable design
Easy to fit and remove
The Trekker Outback 58 Ltr top-case, constructed from aluminium, offers the possibility to load two full-face or modular helmets. The flat lid and four strap loops are a standard feature of the Outback cases, and offer the possibility to store objects even on the top of the lid. Among the standard features is a mat made of soft material which, when placed on the bottom of the case, will absorb shock transmitted during riding.


| Depth | Width | Height | Max. Capacity | Max. Load |
| --- | --- | --- | --- | --- |
Product Specification
Related Items
Manufacturer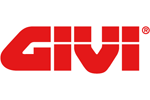 About
Givi
Real passion, Italian design, strong technological ideas and specific knowledge of materials; these are the key factors of the international success of Givi, which led a small factory in Brescia to become the leader in motorcycle accessories. Today, Givi hires nearly 500 employees all over the world, working with the same determination of the first day.
Givi's mission is a constant commitment to produce, realise and distribute quality products, which can improve the equipment of the motorbike and bikers themselves in terms of security and technical performances. This engagement is only possible thanks to the team work of Givi, which relies on a sustainable development of the product.

Questions and Answers
Questions and Answers
Hi, how much is the fitting plate for 2018 BMW GSA and do you offer a back rest / pad. How much is this please?

February 7, 2023

https://www.sportsbikeshop.co.uk/motorcycle_parts/content_prod/282674 - £127.99 / https://www.sportsbikeshop.co.uk/motorcycle_parts/content_prod/444824 - £58.96

You won't get it cheaper.
Our Price Match Promise.