Verified Customer Reviews for Givi DLM46B Trekker Dolomiti Black Aluminium Top Case
Good choice
20 November 2023 by Mark S
Excellent all round for the price, can get me helmet and tank bag along with gloves stored securely and dry
Good size.
03 October 2023 by Stevo
This is a great mid sized top box, well made and looks the part.
The price was also good (in my opinion) for an aluminium top box and service at Sportsbikeshop was excellent as always.
Goods size and looks good
22 September 2023 by Anonymous
Solid and so far completely watertight. Fits in a lot of kit and is easy to put on and off.
Givi Dolomiti top box
16 August 2023 by Anthony B
Great service and what a bargain price, well packed and fast delivery service to Cornwall
Top case
25 July 2023 by Andrew B
Excellent quality prompt delivery
Sturdy!!
09 July 2023 by Andy L
I wanted a new top box. The only criteria was 1 had to be strong and 2 fit my helmet. brilliant bit of kit. As you would expect SBS allowed me to try it on my bike. great service and a great top box, top marks.
Givi trekker top box
03 July 2023 by Sean M
Fantastic quality and value for money as you come to expect form givi - well made, good finish and secure - I always have givi as my go to product!
Brilliant as always!
Good size.
27 May 2023 by Stevo
Givi are always good quality and this box is no exception. It is plenty big enough for an adv helmet plus other kit and being aluminium with a strong lock, it is safer than plastic boxes. Fitment onto the Givi rack is easy and very secure.
Great service
16 May 2023 by Mark F
I've used sportsbikeshop a number of times. It's a great online experience, easy to use excellent value for money. The givi dolomite top box is a quality product and I'm delighted with it.
Great value, great look.
07 May 2023 by Anonymous
Expensive - yes.
Great value - yes.
Worth the money - yes.
Plastic SHAD 39 fit 2 helmets this one NOT, but definitely looks better.
Monokey system is not brilliant solutions a specially for keyless start motorbikes.
A good size box
09 April 2023 by Anonymous
I was not sure what size of case to fit to my Honda CRf300L that would be as big as possible without looking like a Pizza delivery boy. The 46 litre ended up being perfect and glad I didn't go for the snakier 42 litre as size counts! Quality is excellent and well worth spending more to get a sturdy/safe case rather than a cheaper flimsy one.
Why pay more than you have to.
23 January 2023 by Merv
Excellent quality product at great price.
Great quality top box
22 September 2022 by George L
Excellent quality product. Very well made. This fits one full face helmet with space for other things, perfect size for day trips out.
Locks easily and very securely to the rack (sold separately).
As usual great service from sportsbikeshop, can't fault them.
Givi Top box
08 August 2022 by Steve T
lovely bit of kit. The Givi inner travel bag I had from previous top boxes on other bikes fits perfectly allowing a very good amount of clothing and odds ends for a trip (if you pack light can get 2 weeks worth of clothing in it). I have a Shoei Neotec 2 helmet has a few odd ridges on it which make it fit awkwardly but still allows the helmet, gloves and jacket to be put in the top box
Givi domiti black 46ltr
27 June 2022 by Steve C
Great quality plenty of room for helmet and extras. Great service from sportsbikeshop
Beautifully made
12 December 2021 by David L
Deliberated over a few different models and capacities before finally choosing this.
It is a lot more expensive than equivalent capacity plastic top boxes but in my opinion was instantly worth it when i got it out of the cardboard delivery box.
It is so well made and robust looking. The black finish is superb and when i fitted it to my 2021 Africa Twin it looked like it was just meant to be there.
Size is really good balance between being useful for getting all i need for a solo trip away and not looking too big for the bike.
SBS price, service and delivery excellent as always.
I'm happy
06 April 2021 by Andy B
Struggled to decide between this and the Trekker 58 for a GSA.

Its usefully larger than the BMW without being mahoosive. Will not fit 2 full face lids though, but I lock those on the bike.

Cannot remove the key without locking which is good for security but a faff if touring and want quick access.
Quality product
29 March 2021 by Laurence R
Purchased along with the SRA5108 Givi Plate, easy to install and looks real quality, top case is really roomy. Great service from Sportsbikeshop as always,
Description
Givi DLM46B Trekker Dolomiti Black Aluminium Top Case - 46 Litre
Deep-drawn base and lid, stainless steel rivets
Security Lock with standard dust-cover screw-top
Hooks to fix an elasticated cargo net on the underside of the lid
Four nylon belt-strap loops on the lid, which allow the mounting of additional bags using Trekker Straps
Capacity to store one full-face or one modular helmet, or two jet helmets
| Depth | Width | Height | Max. Capacity | Max. Load |
| --- | --- | --- | --- | --- |
The Givi Tekker Dolomiti case offers the option of rugged aluminium cases on the standard PL and PLR pannier rails with quick lock screws. Light, safe, and with an innovative design, the cutting edge materials used for the case guarantee maximum sturdiness while keeping weight to a minimum. An adapter kit to use the cases with Givi PL / PLR pannier rails is included. The four belt hooks on the top also allow the fixing of one of the many accessories available extending the luggage capacity.
Product Specification
Related Items
Manufacturer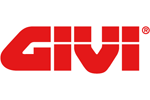 About
Givi
Real passion, Italian design, strong technological ideas and specific knowledge of materials; these are the key factors of the international success of Givi, which led a small factory in Brescia to become the leader in motorcycle accessories. Today, Givi hires nearly 500 employees all over the world, working with the same determination of the first day.
Givi's mission is a constant commitment to produce, realise and distribute quality products, which can improve the equipment of the motorbike and bikers themselves in terms of security and technical performances. This engagement is only possible thanks to the team work of Givi, which relies on a sustainable development of the product.

Questions and Answers
Questions and Answers
Hi, What mounting plate do I need for a 2016 BMW GS Adventure? Cheers

April 19, 2019

You require SRA5112, but this does have a maximum weight limit of 6KG.

Hi Would be very grateful if you could confirm what would be the correct rack and plate for a KTM 1290 SUPER ADVENTURE S. Many thanks.

April 19, 2019

The aluminium plate is SRA7703,but only allows for a maximum load of 6KG. SR7705 can be used, but also needs a Monokey top plate, which would be the M5 or M7. The maximum load on this would be 10KG.

Hi, will the Dolomiti 46 l box fit on Trekker Outback base plate? Thanks.

February 25, 2019

Yes, as both top cases use a Monokey top plate.

Which mounting kit would I need for my 2015 tiger 800 XCA?

January 15, 2019

You will require either SRA6401, or SRA6401.

Hi. What would be the correct Mounting plate for this box (Givi DLM 46B Trekker Dolomiti Black Top Box). I have a Tiger 800 XcX 2016 model. I would prefer an aluminium mounting plate. Please advise. Thanks.

August 17, 2018

The plate that you require is the SRA6401.

You won't get it cheaper.
Our Price Match Promise.