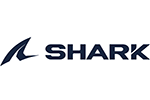 Shark D-Skwal 2 - Shigan White / Black / Violet
Injected thermoplastic helmet with Maxvision Pinlock visor and an inner sun visor
View full details
Saving
Get 16.66% off on any intercom when purchased with this helmet!
Verified Customer Reviews for Shark D-Skwal 2
Good helmet
16 September 2023 by John L
Great value for money. Comfortable comes with free pin lock
Style: Blank Matt Black
Comfy and good looking, but a little draughty..
05 July 2023 by Phil S
Good points:
Looks good.
Comfy.
The sun visor is good - my previous helmets sun visor didn't come down quite enough, but this one is spot-on.
Lightweight.
Sensibly priced.

Bad points:
The sun visor seems to rub on the inner fabric of the helmet as it comes down. Probably just this one that does it though.

There's not much padding at the bottom/rear of the helmet, right behind my neck/under my ears, and the opening is quite wide at the back - so there's a constant breeze blowing upwards/inwards - fine for summer, but probably not going to be great on cold days.

I contacted SBS about the padding, but never had a reply - shame.

PS: don't remove the tags or visor protector when trying on, as they can't be returned if you do.
Light weight
05 July 2023 by Martyn B
Very light weight but the pin lock system is a brilliant advantage
Style: Penxa Black / Green / Yellow
Fantastic Service
23 June 2023 by Julie C
As always, Sportsbikeshop never fail to deliver. The helmet is brilliant and was packaged so securely.
Style: Atraxx Black / Violet / Glitter
Great classy helmet
22 June 2023 by Michael H
A really comfortable, lightweight sassy helmet, thoroughly recommend it for the price alone
Style: Cadium Black / Yellow
Perfect Helmet
12 June 2023 by George
Fit is perfect. Ordered medium and it fits perfect. Speedy delivery. Can't fault the helmet.
Style: Blank White
Great helmet
12 June 2023 by Dicharlibby
Great value for money - nice and light, good fit
Love this helmet
07 May 2023 by Anonymous
Love this helmet. Great upgrade from my old shark lid. Fits snug, great design/colour combination and an overall good buy.
Style: Cadium Matt Black / Blue
Great helmet
27 April 2023 by Anonymous
Great helmet. Very comfortable and lightweight.
Style: Atraxx Black / Violet / Glitter
Nice helmet, good value
04 April 2023 by Rob
I have owned a few Shoei's over the years and thought I'd have a change this year. The Shark caught my eye and the cost saving over the Shoei is nice to have. I wear glasses and found this helmet is really good at giving space for them to fit. Also the lining is really nice. We'll see how it fairs long term, but the initial quality and feel is great.
My only gripe (reason for knocking off a star) is I noticed while riding I can hear a "knocking" sound and thought something was loose on the bike. I've found it's the small notched slider on the top of the helmet for opening the vents that is 'rattling' slightly in the wind and making the noise. I'll probably look to glue it or something as rarely ride with the top vent open. Otherwise a really nice lid.
Style: Penxa Black / Green / Yellow
Good quality helmet.
22 March 2023 by Simon
Fits well, anti bead on front of visor is great as is the included Pinlock visor insert.
Style: Blank Matt Black
Great lid
14 February 2023 by Daniel L
This is my second Shark helmet and I can honestly say that I think they are one of the best manufacturers for helmets, it's a comfortable fit in all the right places and is lighter the some of it's counterparts. I bought this with the Shark tooth comms kit which is a perfect addition to this lid as it's designed to fit unobtrusively inside.
Shark are definitely going to be my regular helmets as they are good quality helmets at a reasonable price. I was unfortunate enough to have a spill with my old lid which resulted in this purchase, but I have confidence in Shark helmets to do the job of providing great protection.
Excellent product and brilliant customer service
01 February 2023 by Charlotte S
This helmet is the 2nd shark I have purchased from sportsbikeshop and it is a fantastic product...super fit, great features and a stunning look.. The customer service I received was great due to getting in a pickle with supplied anti fog screen. I wouldn't shop anywhere else online for my bike clothing and accessories. Always fast delivery and great communication
Style: Shigan Black / Violet / Pearl
Great helmet
24 January 2023 by Dave T
Being a long time Shark wearer this helmet doesn't disappoint. very comfortable fit, Pinlock included and great graphics. the Sharktooth intercom was easy to install. Delivered within 24 hours. Very pleased overall.
Style: Replica Jorge Martin
Brilliant
15 January 2023 by Ian H
Very happy with me new helmet .. it came with in 3 day. Spot on.
Style: Replica Jorge Martin
A Great looking lid
12 January 2023 by Ken K
A really smart looking helmet in matt black. Looks more expensive than it actually is and the quality is superb value for money. This is my second Shark lid and I really think they are up there with the top names. They feel slightly tight when new but that eventually beds in. Very happy
Very Good - slightly annoying sun visor
14 December 2022 by Paul
My third 'Skwal' helmet and continue to be impressed. The only thing I have found as a negative with the D-Skwal 2 over its predecessor is the sun visor is slightly visible (1 to 2mm) in the fully UP position. Otherwise a fully solid lid and great service from SBS after the intial delivery arrived damaged.
Style: Blank White
Still one of the best helmets brands
10 December 2022 by James
So shark helmets have always been my go to helmets since I was 18 and now going on 37 . Also to think the brand is just a few years younger than my self ,Shark was started 1989 by brothers and former professional racers André and Robert Teston racers guys my dad also followed and probably why he also used shark back in the 90's
Have used brands like Nolan, HjC, scorpion,agv, shoei in the past but always end up back with shark .
Have had a mix of shark helmets from rsf, race r pro, s900 ,skwal original.
One helmet that I loved was the shark s900 with the drop down sun visor, chin skirt and thicker cheek pads .
The D skwal basically follows the s900 and without the LED's .
The D skwal with the pinlock include stops the visor from misting
Air intakes do their job and the rachet system easy to use with gloves on ,plus it looks good.

Sportsbikeshop was next day delivery was spot on and customer service was great.
Style: Cadium Black / Red
Description
Shark D-Skwal 2 - Shigan White / Black / Violet
Injected thermoplastic resin shell construction
Pinlock Maxvision visor with insert included
Auto-seal visor system prevents water ingress
Planned location for Sharktooth bluetooth system
Removable and washable interior and cheek pads
Integrated anti-scratch sun visor
Micro lock buckle retention system
Quick release visor system
Constructed from injected thermoplastic resin, Shark's D-Skwal 2 takes motorcycle helmet safety to the next level. Every D-Skwal 2 helmet features a Maxvision pinlock visor, integrated anti-scratch sun visor, and planned locations for Sharktooth, Shark's in-house developed Bluetooth communication system.
Product Specification
Variants
Visors
Manufacturer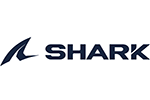 About
Shark
With over 25 years of experience in the production of motorcycle helmets, it's no wonder that Shark is rapidly becoming one the world's most dominant biking brands. Now trading in more than 45 countries, Shark employs over 600 people and continues to operate from its headquarters in Marseille, France. Their desire to push technical boundaries in order to create innovative products still remains today, despite this colossal level of expansion. Shark has always believed in perfecting their products using the ultimate testers available, motorcycle racers from the world's most prestigious championships. With names such as Carl Fogarty, Randy De Puniet and Scott Redding on the testers list, it's easy to see why Shark helmets are becoming the default brand of choice for many bikers today. This development through racing has led Shark not only to focus on comfort and innovation, but ultimately to focus on safety.