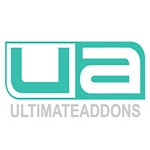 Ultimateaddons Pro Bike Handlebar Attachment 19mm-33mm
A handlebar mount for attaching a range of Ultimateaddons cases and holders
View full details
Verified Customer Reviews for Ultimateaddons Pro Bike Handlebar Attachment 19mm-33mm
Feels Secure
08 September 2023 by Martyn L
This was easy to fix to the handlebars, it accepted the appropriate phone case and feels solid didn't move around on the journey. Happy enough with the fitting.
Excellent
08 September 2023 by Peter W
Easy to fit and works perfectly.Would reccomend to anyone
Close but no cigar
11 July 2023 by Marc
Bought to go with a case but quickly became clear that once I had a tank bag fitted (long journey- need to know where you're going and take stuff so two go hand in hand), I couldn't turn the bars with the phone attached. In most instances you're likely to need the 3" spacer but at £18 for a bit of plastic that starts pushing up the overall cost. In the end I had my phone in my tank bag so haven't tried it in anger.
Convenient piece of kit
28 March 2023 by Brian T
Fitted onto KTM handlebars. Nice fit, keeps the phone secure. Well made.
Lacks sturdiness
25 February 2023 by Scotty
Quite flimsy fitting and difficult to get required tightness to the ball joint.
Clamps securely enough to the bars with the standard screws but I'm worried about how long the screw down collar will last.
Tightens as far as I dare but really needs another nip with some pipe grips which is probably a bad idea. Pipe grips and lightweight plastic ain't going to end well.
Suffice to say, tightening with all my finger strength leaves the phone just a little slack in my opinion although to be honest the phone has remained Rock steady over some really rough ground on a Himilayan so it does it's job well enough.

Case mount
07 February 2023 by GC
Well made & easy to fit. It is a bit on the large size for my liking so will fit it only when needed.
Satisfied
03 June 2022 by Christopher W
I didn't feel right at first paying for a mount to fit a phone case that cost £30+, but in all fairness its top quality product and it's well worth the money. After a 10 day trip of constant use, its had 0 issues so far. Once the case is mounted its going no where.
Rock solid but bulky
03 May 2022 by Kristen
Feels a really sturdy mount and is rock solid attached to the bars, the downside is that it's quite bulky when in place. I'd intended placing it centrally on my bars but it gets in the way of the ignition being larger than anticipated, I would rather that and it never come off than be smaller and flimsier though obviously.
Cheapest sturdy way of mounting.
09 June 2021 by Anonymous
Item grips well and is sturdy.
Appears to be a lasting robust design for the money.
Is a little big if you mount between the handlebar risers as I had too, runs very close to the key lock, I have to insert/ remove at an angle, but that is also bike dependant.
My concern is the vibration that travels though it for the phone.
Good range of adjustment.
Good quality product
30 March 2021 by Terry H
Very impressed with Ultimateaddons quality, one thing to point out is that the ball and socket is smaller than 25mm, so cannot be extended
Tidy fit
22 March 2021 by Phil M
Not a lot of spare room on my 1290 Superduke handlebars but this fitted perfectly next to the clocks where there's a USB charge point. Very easy to fit an so far has been totally secure and easy to clip the phone on and off.
Great clamp
13 March 2021 by Lee S
Great clamp and does not move once in your right position
Something different that just works
05 January 2021 by Thomas S
The bracket and waterproof case fits my 2017 gs 1200 perfectly in the centre of the handle bars just what I was looking for as usual Sportsbikeshop nailed the best price and delivery
Brilliant piece of kit
28 October 2020 by Chris F
Simple, quick to fit, secure and great quality for the price.
Solid bracket for phone holde
07 October 2020 by CAL
Securely fits to handlebars and provides secure attachment to Ultimateaddons phone holder. Please with purchase
Neat connection.
05 August 2020 by Gary B
Does just what I needed. Not a lot of room on my handle bars due to other bit and pieces, so this fits in nicely and feels secure and well made.
Excellent
03 August 2020 by Paul G
Only used it once for 100 mile dry day ride in the Peak District last Friday,worked well, fitment good and secure. Decent price
Handlebar attachment
11 July 2020 by Damian J
Great versatile bracket does the job.
Description
Ultimateaddons Pro Bike Handlebar Attachment 19mm-33mm
Fits a range of handlebar diameters
3 prong connector to attach a case or mount
The Ultimateaddons Pro Bike Handlebar Attachment will allow you to attach 3 prong holders or cases to your bike. It comes with a 3 prong attachment with quick release buttons. It is fully adjustable so a device can be rotated 360 degrees and tilted to give you a better viewing angle.
Manufacturer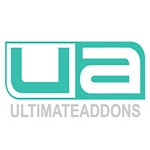 About
Ultimateaddons
Ultimateaddons was first established in 2008, with an aim to provide the best quality tested motorcycle, bicycle and car accessory products and take them to the global market, this belief and ambition still stands today. Fast forward to 2019, and the business continues to go from strength to strength. the business owners are both motorcycling enthusiasts and technology geeks - and this knowledge and passion is clear to see throughout the company and its values.
now a recognised brand - we provide a vast product range that continuously evolves and keeps up to date with the latest phone technology. We cover everything from USB port chargers, handlebar attachments and durable waterproof cases, we have all basis covered no matter where your journey is set to take you, you can count on us.




You won't get it cheaper.
Our Price Match Promise.