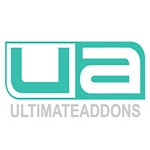 Ultimateaddons Tough Mount Case - Apple iPhone 6 / 6S / 7 / 8 / SE
iPhone 6 / 6S / 7 /8 / SE IPX5 waterproof phone case with short lanyard
View full details
Verified Customer Reviews for Ultimateaddons Tough Mount Case
Excellent
08 September 2023 by Peter W
Works brilliantly. Nice quality.
Waterproof iPhone Case
10 May 2023 by Robert C
My iPhone SE (2020) fits perfectly, well made case. I tested it out in the biblical rain conditions on Coronation Day...passed the test regarding being waterproof! Great product.
Perfect
01 May 2023 by Anonymous
Perfect case for my iPhone 7
Good item
25 February 2023 by Scott M
Excellent protector and works well enough.
Recommended
iPhone case
07 February 2023 by GC
Well made but bigger than it needs to be for a specific phone, the locking mechanism is very secure. It attaches to the mount securely. There a place on the case to attach a cable, or similar, should it come off the mount but that's very unlikely to happen.
Brilliant piece of kit
29 April 2021 by Mike W
This item is a quality product, superbly engineered, made to last, and excellent value.
Who needs a Sat Nav?
22 March 2021 by Phil M
Bought this together with a handlebar clamp to house my iphone8. The case is sturdy and has a rubber insert to hold and protect the phone - time will tell if this also protects my phone from vibrations. All very easy to fit onto the bars of my 1290 Superduke and with the purchase of a short USB lead allows me to have my phone plugged directly into the bike. With google maps installed very easy to read on the move and so far very secure. Only downside versus garmin sat nav's I've used in the past is that you can't alter settings on the move while wearing gloves but thats a small inconvenience in comparison with the huge saving made against buying a dedicated sat nav.
Excellent
03 August 2020 by Paul G
Used in conjunction with the handlebar adaptor, 100mile day ride in the dry so not checked the waterproof qualities,nice fit ,secure and multi adjustable and at a decent price.
Great kit and service
14 June 2020 by Mick
Have used this type of holder several times, well made, works perfectly and excellent value.
Works well
05 June 2020 by Nick F
Bought it so I could use Google Maps on the bike. Clips easy on the holder & also simple to change from this case to my regular mobile case. Difficult to use with bike gloves on but fine with fingers.
Exactly what I needed
29 May 2020 by Steve S
The case is sturdy and well designed. The only potential issue is that if you have a silicone cover on your phone, you have to take it off to fit your phone in the cover. Once you have done that, it is susceptible to damage if you drop it when removing from the cover. Found out the hard way! Remove indoors or over a soft surface. The cover itself is very good, and should last a very long time. Perhaps it should be available in different colours?
Description
Ultimateaddons Tough Mount Case - Apple iPhone 6 / 6S / 7 / 8 / SE
Specifically designed for the iPhone 6 / 6S / 7 / 8 / SE
IPX5 waterproof rating
3 prong connection system
Shock absorbing silicone inner
External power connection compatible
Fits a range of mounting attachments
The Ultimateaddons Tough Mount Case for the Apple iPhone 6 / 6S / 7 / 8 / SE, has been designed specifically to be mounted to motorcycles and offers some great features for motorcyclists. Function buttons on the case allow for use of the phone features and for ease of use while wearing gloves.
Attachments
Related Items
Manufacturer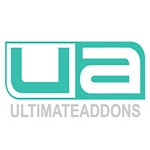 About
Ultimateaddons
Ultimateaddons was first established in 2008, with an aim to provide the best quality tested motorcycle, bicycle and car accessory products and take them to the global market, this belief and ambition still stands today. Fast forward to 2019, and the business continues to go from strength to strength. the business owners are both motorcycling enthusiasts and technology geeks - and this knowledge and passion is clear to see throughout the company and its values.
now a recognised brand - we provide a vast product range that continuously evolves and keeps up to date with the latest phone technology. We cover everything from USB port chargers, handlebar attachments and durable waterproof cases, we have all basis covered no matter where your journey is set to take you, you can count on us.




You won't get it cheaper.
Our Price Match Promise.