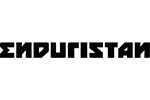 Enduristan Sandstorm 4H Tank Bag 7-12L
Waterproof non reinforced flexible 7 litre tank bag with optimised shape and map pocket
View full details
Verified Customer Reviews for Enduristan Sandstorm 4H Tank Bag 7-12L
Tank bag
19 July 2023 by Chris S
Excellent tank bag highly recommended
Great Tank Bag
02 May 2023 by Anonymous
A great bag with useful features inside. Really secure and easy to fit to my Tiger 660. Totally waterproof through over two hours of heavy rain on the motorway. Easily took everything I needed day to day on French tour with room to spare to carry, for instance, four big, fat pastries from a little cake shop in Bayeux. Highly recommended. As is Sportsbikeshop who as the bag wasn't in stock at the warehouse, arranged delivery from their Leeds store to make sure I received it in time for my hols. Thank you!!
A well-designed and produced bag. Pricey though!
22 April 2023 by Jim
This fits perfectly on my KTM 790 Adventure, not any tank bags do. The clever fitting system means I have easy access to the fuel filler cap and I'll be able to transfer the bag onto my other bikes if I purchase further fitting kits.

The capacity is more than adequate for my essentials and I love the fact that it's waterproof. There a no flappy, ineffective plastic covers to deal with.

The construction is reassuringly robust and the detachable 'document' holder is a neat addition. There's also a useful movable divider inside and a mesh pocket on each outside face - good for change or spare ear plugs, etc.

It's a pricey tank bag but build quality and the Enduristan label inspire confidence that it's money well spent. I do think that, for the price, a shoulder strap should be included.

The service from SportsBikeShop was faultless as usual.
Enduristan !
07 September 2022 by Adam H
The 4x has been brilliant and never let any water in but is pretty small so I was on the lookout for a larger bag.

I'm not a fan of huge tank bags and was surprised at the size when it arrived. After a bit of time with it I actually don't mind it now and don't find it too obtrusive.

It fits loads of gear in and has the usual Enduristan features plus a movable/removable divider, removable pouch with handy key ring clip, net pockets on the sides and a secret stash pocket.

Fitting is the same across the Enduristan bags so it's interchangeable without having to swap the straps on the bike and has the D rings for a shoulder strap.

For some reason though this one didn't come with the map pocket which I emailed sportsbikeshop about.
Well made, rugged tank bag
05 October 2021 by Mike P
I fitted this bag to my Royal Enfield Himalayan and it has proved to be the perfect size. The fittings are super easy to use although l had to reposition the straps once to get the perfect place to secure them onto my frame. I like the fact that you can easily flip the bag forward to access the fuel filler cap.
The bag is fully waterproof and really sturdy. The internal space is well designed and l like the detachable document holder.
All in all l have been very impressed with this bag and would not hesitate to recommend it.
This bag works!
13 September 2021 by Rachel L
I'm really impressed with this bag. I have fitted it to my KTM 790 Adventure R and it "just works".

I find it easy to fit and remove and things like my camera, and all the things I need on a little adventure, fit perfectly.

Seems robust - I'm not worried about it lasting.
Another great product by Enduristan
03 September 2021 by Glynn
Bought this tank bag for my KTM 350 six days 2020, it fits well, and although removed the auxiliary top map bag as don't require this function.
I am able to ride green lanes, and can stand / body position not effected by this bag.Really strong construction and fitted securely to bike. Have loaded with heavy items allowing lighter items to be carried in ruck sack. Not tested the ability to withstand a river soaking yet!
Good, strong and stylish
21 May 2021 by Michael V
I was looking for a waterproof bag that was multi functional and looks good. This fits nice on my BMW F800GS Adventure. A great size that fits all my necessities but not too big. It's early days but the quality also looks great.
Great product, but didnt fit my bike
26 April 2021 by Roy B
So, I am still rating this as good even though it did not properly fit on my bike (2020 KTM 690 Enduro R). Build quality and features were great. Soft outer construction means despite its size, it wont get in the way too much when you stand on the pegs off road to go up hill.

For my bike, the straps that secure it to the headstock just do not fit, there is not sufficient room - so I had to return (which is a shame, as it is a high quality product)
Tough as a Rhinos Gonads !
08 September 2020 by Martin P
Bought this bag for my KTM Enduro (which is my daily rider!),
Great size, like all their gear, proper tough and well made, and waterproof .
Stores all the day to day gubbins I tend to carry around , and will no doubt last for years
All for a good price !!
What's not to like!!
Weak Plastic clips..
29 August 2020 by John D
I thought the enduristan range was bullet proof but this tank bag broke the fist day I used it. The bag itself is very well made and looks super tough but the plastic clips that attach the bag to the bike are woefully inadequate. Mine broke on its first outing and was returned for a refund.
The zip is awkward to use due to the waterproofing lip design and the map case which attaches to the top is a lot bigger than the bag and gets in the way.
Description
Enduristan Sandstorm 4H Tank Bag 7-12L
Fully waterproof three layer construction
Soft, unreinforced design with optimised shape
7 Litre capacity
Large waterproof map pocket (27.5 x 19 cm)
Contrasting red inner lining for high visibility
Waterproof cable ducts to main compartment and map pocket
One fold-away separator in the main compartment
Fold-away separator can be placed at any required position along the length of the tank bag
One zipped pocket on the separator
One zipped pocket in the main compartment
Various holding loops in the main compartment
Removable document pouch under the cover with pen holder, mesh pocket and key ring
Fittings for Enduristan Deluxe shoulder strap (not included)
Firm seating under even the most extreme off-road riding
Easy fastening, quick removal
Fitment buckles and straps included
Additional fitment buckles and straps available to mount to multiple bikes
Quick access for refuelling
No flapping straps
Washable and easy to clean
Dimensions; length 27cm, Width 20cm, height 16cm
Many people riding hard on tough tracks don't like tank bags for good reason: they are often too large and get in the way. Thus the Sandstorm 4H is designed without stiff reinforcement, is flexible and has an optimised shape.

Sandstorm 4H fits almost any dirt, dual purpose or adventure bike, no matter if the tank is curved or flat.
Product Videos

Enduristan Sandstorm 4H Waterproof Tank
Product Specification
Related Items
Manufacturer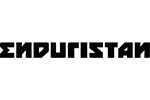 About
Enduristan
Enduristan design and build high quality waterproof motorcycle luggage. Travelling by motorcycle has been a fixed part of their lives for many years and everything they develop is based and built on this practical experience. The results are products with high functionality, innovative details and the best possible quality, all supported by their 5 year warranty. Enduristan products do not need covers to be waterproof - this is one of the many details that make Enduristan products some of the best on the market.