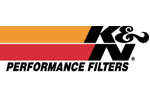 K&N Powersports Oil Filter - KN-204-1
Customer Reviews
for K&N Powersports Oil Filter - KN-204-1
Description
K&N Powersports Oil Filter - KN-204-1
High oil flow rates
'TUV' product endorsed
Easy installation
17mm nut affixed
K&N powersports oil filters are 'TUV' product endorsed and 'TUV' factory production monitored. Our filters contain a modern synthetic filter media, designed for ultimate flow with less pressure drop, yet engineered for outstanding filtration. K&N powersports 'spin-on' oil filters feature a heavy-duty metal can. Most of these have a 17mm nut affixed onto the end that allows for easy installation and removal. The 17mm nut is crossed-drilled so racers can safety wire the filter to their bike.
Product Fitment
Manufacturer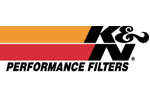 About
K&N
K&N is the world's leading manufacturer of washable performance air filters and air intake systems. They invented the reusable high flow cotton air filter in 1969 and has been perfecting the technology ever since. K&N is a world class filtration company selling air filters, oil filters and air intakes in over 30 countries, and they stand behind their products and their consumers one hundred percent. The distinctive K&N logo represents performance from one of the original performance companies.
See all K&N products…
Questions and Answers
Questions and Answers
Will this fit a 2009 fz6 s2 model please?

April 22, 2019

K&N list this as the correct oil filter for your Yamaha.

Does this come with a sump plug washer?

July 24, 2018

This doesn't come with a sump washer.

Will this fit a 2013 FZ1s 1000?

April 23, 2018

This is the correct filter for your Yamaha.

Is this suitable for Cb 500 X 2014?

April 18, 2018

This is the correct oil filter for your CB500X.

I have a 2008 Honda VT750 C-8 Aero. I read online that the KT-204 fits my bike, but apparently there are three types (KT-204, KT-2014-1, and KT-204-C, the latter I imagine being chrome). Could you confirm the fitting (or advise of another) and which one is the best for my bike? Also, how much oil do I need for a change? Many thanks

April 18, 2018

KN-204 is the correct filter for your Honda. Unfortunately we are not able to advise on the quantity of oil needed, but would recommend consulting your manual or a Honda dealer.

Will this fit a R1 2000 model ?

April 17, 2018

No, you require the KN-303.

What is the correct K&N oil filter for a Yamaha FJR 1300a O5 plate

January 22, 2018

You would require K&N Powersports Oil Filter - KN-148 for your motorcycle.

Is this suitable for a NC750S

January 8, 2018

We can confirm that this oil filter will fit your motorcycle.

Will this filter fit a 2014 Triumph T100? Many thanks.

November 13, 2017

This filter is the correct fitment for your Triumph.

what oil filter do I need for my honder cbf 1000A 2009 sports tourer

March 23, 2017

The filter you require can be found using our Quick find number: 28009...Honda OEM Oil Filter - Honda or the KN-204

do these fit Yamaha fz6 s2 2007 models aren't they supposed to?

March 18, 2017

K&N list the KN -204 as the correct fitment for a 2007 Yamaha FZ6 S2 600.

Would this filter fit a Triumph Tiger 855i 1998.

February 2, 2013

Unfortunately this filter will only fit the models listed.

Is this filter for CBR 600RR (2004) ?

August 13, 2012

The KN-204 is the correct fitment for the CBR600RR4.

You won't get it cheaper.
Our Price Match Promise.