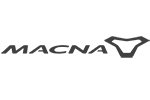 Macna 12V Bike Connection Cable
Verified Customer Reviews for Macna 12V Bike Connection Cable
Hot contenders
27 November 2023 by Chris L
Having bought a 'winter hack' bike I needed an additional power lead to feed my Macna Centre jacket and Era RTX gloves as I'll be riding all through winter.
Great kit and, obviously, the team at Sportsbikeshop hit the mark every time.
Description
Macna 12V Bike Connection Cable
Equipped with eyelets for battery connection and protective fuse
The cable length is 140cm.
This cable is specially designed to connect 12 volt clothing to the battery of a vehicle. You just connect the battery cable with the negative and the positive pole to the battery of the vehicle, then you connect your 12 volt products to the plug of the battery cable. When you do not use the battery cable you can just leave it where it is built in. There is a special plastic top which you put on the plug of the battery cable to avoid moisture and corrosion.
Manufacturer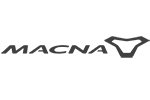 About
Macna
They're really just a bunch of motorcycle enthusiasts with one thing in common: They like to think outside the box. And with box, they mean car.

You won't get it cheaper.
Our Price Match Promise.