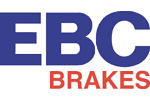 EBC Double H Brake Pads - FA261HH
Customer Reviews for EBC Double H Brake Pads - FA261HH
Description
EBC Double H Brake Pads - FA261HH
HH rated - highest friction rating possible
Huge mileage - 20,000 miles plus
Perfect in hot, dry or cold and wet conditions
Consistent performance throughout life
NOTE Price per pair

Made in Cleveland, USA, at the state of the art manufacturing faciltiy, the "Double-H" sintered pads have set the levels by which all other pads are now judged in the European Market. Boasting the highest "HH" friction rating and a life time which is the envy of our competition, the "Double-H" pads are extended in their application range for this year and are available in a new quieter running, faster bedding formulation.
Product Fitment
Manufacturer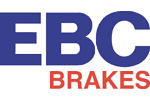 About
EBC
With a worldwide work force of over 400 people, EBC Brakes is an independently owned and managed leader in the brake market, proud of it's customers, it's products, it's success and its people. EBC Brakes produce the largest range of brake pads and brake discs in the world, with over 5000 parts for every type of moving vehicle. EBC Brakes are made in one of its two specialist factories in the UK and USA. The majority of EBC brake discs and brake rotors are also made in the UK.
See all EBC products…
Questions and Answers
Questions and Answers
I have a Honda VFR800FiX Is this brake pad suitable for front and rear brake calipers?

April 26, 2019

The FA261HH are the correct fitment for both front and rear calipers on your VFR.

Is there a difference in spec for front and rear brake pads for the 05 Varedero

May 21, 2018

FA261HH is the correct fitment for the front and rear of your Varedero.

How do i identify my model for fitment?

April 5, 2012

If you go to our home page, you will see the top menu bar. Click on home on the left hand side to refresh the screen, just below that you will see a box saying Shop by bike . Enter your Make, model and year of manufacture then click Save model . You should now be presented with components specific to your bike.

If your bike does not appear in the drop down list then I m afraid we do not cater for that particular model.

are these pads a full set to fit my vfr800 vtec?

March 3, 2012

The price shown is per pair (per caliper) so you would need to order 3 sets if you were changing all the pads on your VFR.

You won't get it cheaper.
Our Price Match Promise.