Verified Customer Reviews for Schuberth S2 Sport
Schuberth S2
19 June 2023 by Clive T
I purchased this S2 to replace my existing S2 after 7 years of satisfied use, so I know that it is a good helmet and that it fits me well. My existing S2 is still in good condition, with no issues. It is quiet, comfortable and allows me to wear my in-ear audio earplus. The new S3 comes with audio fitted, similar to the Shoei GT Air II. I don't like these Sena speakers as the sound is so tinny so I wanted a S2. I find the S2 and Shoei's comfortable but I cannot wear the BMW helmets for example so a helmet should alwys be tried before buying. The S2 for me, is excellent. Recommended
Had 3 of them now... says it all
13 April 2023 by Alex W
I crashed in my first one after only a few weeks of ownership. Smashed my head into a kerb at 30mph and the helmet just showed a few scratches, the visor stayed on and in tact, vents all survived no issue, even the SRC neckroll comms unit was fine and in fact, is now in this particular helmet, still working. Comfortable, quiet, can be cool when you need it and warm when you need it, water-tight and as is well known, one of the quietest helmets on the market. This one replaces my second S2 Sport, which is being retired purely because it's 5 years old...
Great Helmet - Great Service
19 May 2021 by David P
The service was excellent, had a few questions which were promptly answered, placed my order on line which was simple and my New Schuberth arrived the next day well packaged and in perfect condition. I love the helmet, light, comfortable and quite for my 100 mile commute each day & the price was good.

I couldn't recommend Sportsbike shop more highly - truly excellent
Schuberth
30 May 2020 by Russell M
Website very easy to navigate
I have previously owned Schuberth crash helmets and am very happy with the newer models build quality
Very fast delivery
Style: Redux Yellow
Promise kept!
01 March 2020 by Anonymous
Great service as usual! They kept their price match promise, unlike the visor shop... (Not enough profit apparently!)
I have bought a fair few bits from them over the years, and most likely will continue to do so!
Style: Matt Black
Good fit for oval shaped head
15 January 2020 by Anonymous
It's a good quality helmet. The vent and visor switches are a bit stiff, but I expect this to improve with use.
Style: Matt Black
Very good
27 February 2019 by Anonymous
Style: Rush Grey
Great lid
04 January 2019 by Anonymous
Really effective venting, comfortable, nice visor fit. Looks great.

Its light and when the vents are closed it's really quiet as well however you will still need earplugs.

Second Schuberth lid, quality is a step up on other brands
Style: Matt Black
Great choice
22 September 2018 by AJS
After several Arai's, thought I would try a Schuberth after reading positive reviews online. Excellent fit and finish, internal sun visor works with my glasses. Great choice and service from Sportsbikeshop.
Style: Rush Grey
Good quality lid but not that quiet
13 August 2017 by Anthony
As a long term Shoei / sports bike owner, I was keen to try a helmet designed to go with my new unfaired bike. This one looked good and the quietness claims really appealed.
Delivery was great with the parcel appearing the next day at my local chemists.
The helmet looks cool in matt grey (although I would probably choose one of the more lurid options given another chance) It fitted me really well and the lining is very comfortable. Fastening with a high quality D ring system is also good. Visor lip on both sides is very useful. The sun shade works really well (don't think I'll ever buy another helmet without one)and is easy to use (even with the my thick waterproof gloves that have been required this summer) it could be a bit longer as you look under it to check the clocks, which is a bit disconcerting to begin with.
My first ride I tried the helmet without ear plugs as it is supposed to be quiet. It isn't, the wind noise has a different quality but builds to a storm like roar at 80 and can whistle irritatingly in cross winds. Fixed with foam earplugs but not what I expected.
The promised stability is there however, no buffeting, easy lifesavers and a big improvement on my previous helmet, especially at higher speeds.
The ventilation is very good and it seals up in the rain. The air circulation inside the chin bar is really noticeable, with a wind blowing around my mouth. I had never realised that I had been short of oxygen like it says in the instructions (and don't think that I was) it will need a face protector when the weather gets colder.
Overall a great quality piece of kit that sits well with other expensive helmets but don't believe the hype about quietness.
Style: Rush Grey
Class lid
18 July 2017 by Jeremy E
This is a fantastic helmet. Lightweight, snug fitting, and looks the biz.
Style: Yellow
Awesome helmet
09 January 2017 by Radwan J
I ride an Aprilia Tuono V4 1100 Factory, and this helmet fits perfectly with my bike colors. The quality of the helmet is outstanding like all Schuberth helmets. Highly recommended, do not look further!
Style: Red
Brilliant
21 November 2016 by Anonymous
Excellent top class helmet and superb service.
Style: Yellow
So quiet, so comfortable, so buy one
14 October 2016 by Ian D
Excellent fit, good ventilation, hopefully visible to even the most myopic Volvoist, light weight, and noticeably quieter than my previous helmet. Compared to helmets from the premium brands from the Rising Sun a bit of a saving too, what's not to like! Even better, good old double D rings, maybe I'm old fashioned or just old, but I prefer this to any other design of helmet strap any day. All in all, a happy chap with this helmet on my head.
Style: Yellow
Very quiet, really comfortable
23 June 2016 by Robert M
Second S2 in 6 months, they are that good. Very quiet, really comfortable and just look evil!! Compatible with Schuberth SRC and that system is mega.
Highly recommended. Perfect fit.
Style: Matt Black
Brilliant, can't speak highly enough
16 April 2016 by Jason C
What a purchase, well sized as per guide. Why did I wait so long to buy a Schuberth helmet. Super quiet, super light. First time of wearing was a 3 hour tour. Excellent piece of kit..! Can't recommend highly enough.
Style: Yellow
And the hype
30 December 2015 by Pierre A
Its a good helmet... Build, quality of the components, and finishing does not disappoint. Where I am having a little problem, is the rim above the forehead, and it seems to be compressing part of my face. I am hoping that it will change in the next couple of weeks.
Style: Metal
Awesome helmet
28 September 2015 by Robert M
This helmet has it all, looks, style, comfort. The internal sun visor is just the best invention and it's super quiet. I love it.
Style: Metal
Press Reviews for Schuberth S2 Sport - Polar Red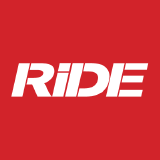 RiDE Feb 2021 Issue
Description
Schuberth S2 Sport - Polar Red
FBR composite fibre shell
2 shell sizes
Rear and neck spoilers for stability
Re-designed easy entry neck roll
Acoustic ear pads included
Double intake top vent
Integral rear spoiler with dual outlet
Defogging inlet on upper chin
Fully removable interior
Anti roll-off system
Dual adjustable chin straps
Removable wind cuff
Titanium double d ring retention
Integral sun visor
Pinlock ready (included)
Only 85db at 100 km/h
Conforms to ECE 22-05
Weighs 1450g (+/- 50g)
Built-in double antenna for Bluetooth compatibility
2 year warranty extendable to 5 when registered online via Schuberth
The Schuberth S2 Sport is aimed towards sports tourers, this innovative helmet with integrated sun visor will appeal to sports riders and tourers alike. With its ventilation system and the distinctive air scoop at the back of the head it ensures the rider's head remains pleasantly cool. Thanks to the distinctive front spoiler on the edge of the helmet closure the contact pressure at high speeds is increased, thus relieving the neck muscles. The S2 Sport is also supplied with acoustic ear pads to make complaining about noise a thing of the past.


Features
Product Specification
Variants
Visors
Insert
Manufacturer

About
Schuberth
Schuberth motorcycle helmets are, and always have been, developed and manufactured using a quality oriented approach. Since the late 1970's, Schuberth have specialised exclusively in the production of head protection technology, cementing their position today as THE motorcycle helmet specialist. As well as motorbike helmets, Schuberth also design and manufacture helmets for the police, fire service, military and other areas of motorsport, most famously for use in Formula 1. The fact that Michael Schumacher has chosen to work with the brand for so long speaks volumes about its pedigree, and the company's commitment to the development of helmet technology. This commitment is made further apparent by the fact that Schuberth are the only bike helmet manufacturer in the world with their own acoustic and wind tunnels. Via their base in Magdeburg, Schuberth are, quite rightly, proud to promote their "made in Germany" message and now export motorbike helmets to more than 50 different countries throughout the world.

You won't get it cheaper.
Our Price Match Promise.