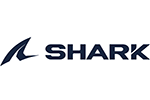 Shark Skwal 2.2 - Hallder Black / Anthracite / Purple
Aerodynamic full face with white LED light system, internal sun visor and Pinlock Max Vision insert
View full details
Saving
Get 16.66% off on any intercom when purchased with this helmet!
Verified Customer Reviews for Shark Skwal 2.2
Value and quaility
19 September 2023 by Shaun C
A great helmet, comfortable, reasonably quiet and a decent price
Style: Hallder Black / Anthracite / Purple
Shark skywalk 2.2 blank white
18 August 2023 by Dawnie
Hat fits perfectly easy to put glasses in with too. Feels very comfortable, worn it a few times now, doesn't steam up, good sun visor too, good price, very happy with it, I haven't as yet plugged in the lights. Love the hat can't fault it
Great Helmet
22 May 2023 by Andy H
Great helmet, so much quieter than my last and better ventilated. Great price and service also.
Shark skwal 2.2
15 May 2023 by Sean M
Great helmet. Light weight and great looking. Very good with wind noise. Pinlock and visor are easily installed. Overall a very good helmet
Great Lid
15 August 2022 by Gareth B
I have always favoured Shark as it fits my head well, great comfy lid comes supplied with a pin lock for clear visability, not had chance to use the LED lighting at night but that is what it is extra bit of visability at night.
Style: Blank Gloss Grey
Looks outstanding, a real must have
12 August 2022 by Richard G
From comfortable to stylish this helmet is definitely one to think about buying, it's design looks even better in real life and keeps wind noise to a minimum. 5* helmet
Style: Noxxys Black / Blue / Green
Shark venger
15 July 2022 by Jason F
I needed a new helmet and I had a the skwal before and I really liked it with its internal sunvisor, so I thought I get the updated version of the helmet and I have like the design graphics and how easy it is to change from the clear visor to the smoke visor that comes with it. The led lights in the helmet also help when riding at night helps other drivers see you.
Style: Venger Black / Pearl / Black
Comfy and lightweight.
09 June 2022 by Paul W
What a helmet!
I bought this to replace my ageing Caberg. It is fantastic. Fits really well. Sharktooth sockets house my Cardio speakers so I cannot feel them. It's so light I can't believe it.
Great visibility and ridiculously easy to change visors.
Great
18 May 2022 by Richski
My 1st Shark I've purchased and I'm very happy with it, Great fit and fairly lightweight.
Comes with a pinlock and a dark visor which is a great added bonus.
1st class prompt delivery from SBS.
Style: Noxxys Black / Blue / Green
Fabulous looking helmet
16 March 2022 by James W
This helmet not only looks good but is comfy, stylish and is good at reducing noise.

It's by far the best helmet I've owned.
Style: Blank Matt Anthracite
New Helmet Day !!
14 December 2021 by Matthew B
Quick delivery and made the most of black friday savings (£40 off). 2nd shark helmet bought to date and very happy with quality. New style of visor with the recessed pinlock should make for easier cleaning
Only ever use sportsbikeshop and will continue to.
Great helmet
05 November 2021 by Jon L
Very impressed. Upgrade from my last shark helmet, they seem to fit my head pretty well. Impressed with noise reduction, also always like the inbuilt sun visor, very useful for when the sun pops out for 5 mins and blinds you unexpectedly. The LED lights work but not sure how effective they are, but they don't distract from the overall build and style of the helmet.
Great
15 September 2021 by Anonymous
Fits great no wind blowing up the inside of the visor easy to put on and take off.
Style: Hallder Black / Red / Anthracite
Great lid, good value and LEDs!
09 September 2021 by Dave
Feels quality and fitted great.
Little bit if whistling around the right hand visor edge, otherwise seems ok.
I thought the lights would be brighter, but they work fine and make the helmet really eye catching.
Vents are good, pinlock included. Sun visor is nice and dark.
Good quality helmet, would recommend!

As always, service from sportsbikeshop was amazing
Style: Blank Matt Anthracite
Superb value and quality
24 July 2021 by Paul S
Bought this to replace a 3 month old Caberg Duke 2 which never lasted and surprisingly was quite poorly built. Different world of build quality and comfort. Solid padding, excellent chin curtain and the best sun visor for tint and coverage I've tried yet. Very please with this lid and it's overall quietness. The led lights are an excellent safety bonus too. Smithy from SBS was once again first class and so so helpful. Great lid.
Style: Hallder Black / White / Anthracite
Lovely helmet
23 May 2021 by Dave
Fantastic Helmet, lightweight, wide field of vision, pin lock, sun visor, led lights
Would recommend
Shark skwal 2.2 noxxys
21 May 2021 by Debbie
It is a very great helmet love the matt Black red/ silver colour came next day fits perfect and it is great price it is A+ helmet all round and the lights on it is great love the idea it has lights on it
Style: Noxxys Matt Black / Red / Silver
Very impressed
15 May 2021 by Chris C
Great helmet, comfy from the off and superb quality for a budget priced helmet, also staff very helpful
Style: Venger Black / Yellow
Description
Shark Skwal 2.2 - Hallder Black / Anthracite / Purple
Injected thermoplastic resin shell construction
Bright integrated LED system front and rear
Integrated UV380 anti-scratch sun visor
Quick release micro lock buckle system
Optimal comfort for wearing glasses
Optimized aerodynamics from fluid dynamics simulation
Quick release visor mechanism
Removable and washable internal lining
Pinlock Maxvision insert included
Planned location for Sharktooth Bluetooth communication system
Weight approx: 1490g (+/- 50g)
The successor to the popular Skwal 2, the Skwal 2.2 features an updated design with a brighter integrated LED system.
Product Specification
Variants
Related Items
Manufacturer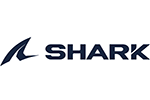 About
Shark
With over 25 years of experience in the production of motorcycle helmets, it's no wonder that Shark is rapidly becoming one the world's most dominant biking brands. Now trading in more than 45 countries, Shark employs over 600 people and continues to operate from its headquarters in Marseille, France. Their desire to push technical boundaries in order to create innovative products still remains today, despite this colossal level of expansion. Shark has always believed in perfecting their products using the ultimate testers available, motorcycle racers from the world's most prestigious championships. With names such as Carl Fogarty, Randy De Puniet and Scott Redding on the testers list, it's easy to see why Shark helmets are becoming the default brand of choice for many bikers today. This development through racing has led Shark not only to focus on comfort and innovation, but ultimately to focus on safety.