Verified Customer Reviews for HJC F70
Great fit for round/oval heads
21 October 2023 by Maks P
This is my second HJC helmet - they offer the best fit for my round/oval head type. Not too expensive - good value for money. Comes with a fog lense that you can fit on the inside of your visor. Easy to install your intercom - you just have to remove some inner pads.
Good buy
15 October 2023 by Robert P
This is my third HJC helmet. The fit and size is consistently good for my shape of head. Initially it felt tight across the cheeks but I know from experience that will ease with use. I found it reasonably quiet on both naked and faired bikes although my externally mounted blue tooth caused a bit of wind noise on the naked bike. Could clearly hear my music with ear plugs in. Excellent field of vision with the large visor and easy to use sun visor. Combination of included pinlock and huge breath guard means no misting up no matter the weather. Finally a great price and service from SPORTSBIKESHOP.
Top Quality, Good Value
30 September 2023 by Nick L
I upgraded from an older HJC and was pleased with the fit and finish of the F70. The helmet sizes run small. I normally use a medium but needed a large for the F70. I installer the 20B intercom system and it was pretty easy. I recommend watching the YouTube video on how to install the 20B.
Great purchase
01 July 2023 by Steve B
After taking up biking, my first two purchases were very cheap. Albeit HJC is mid price range the difference in quality between this and £100 helmets I've bought before is huge. Better ventilation, lower wind noise are clear positives. Need to get used to the D ring fastening but so pleased with my purchase.
Superb helmet with great field of view
19 January 2023 by Gary C
I bought this helmet as the HJC helmet I used to use couldn't accommodate the Cardo Packtalk comms system my wife bought me for Christmas.
What a helmet!
The helmet is fully set up for aftermarket comms systems plus the HJC Smart system.
All recesses are in place for speakers and wires, so everything fits neatly and tidily.

Onto the helmet itself, it is comfortable and quiet with just the expected level of wind noise. The helmet is also light in weight.. Although it is quite large it certainly doesn't feel it whilst being worn. The large visor area gives a much greater field of view and makes lifesaver checks so much easier and safer.
With the included Pinlock visor installed, the helmet never misted up at all. Even on a freezing cold day. I can't say how it would have been without as I fitted the Pinlock as soon as I unboxed it.

Aesthetically, the helmet looks amazing with a mean, modern look. The ventilation system works very well with plenty of airflow. Even when I closed them due to the cold, the helmet still didn't steam up. There is a large space between the mouth and chinguard and coupled with the included breath guard I'm sure this helps.

The liner and cheek pads are a doddle to remove and refit for cleaning and although I do prefer ratchet type chin straps over D ring straps such as the one fitted to this helmet, its certainly not a big deal to use once you get used to it.

All in all, highly recommended!
HJC F70 helmet
11 January 2023 by Anonymous
Recently bought this helmet from Sportsbikeshop. After first trying a cheaper HJC for £142 on sale which fitted nicely I decided it was worth paying the extra £60 for HJC F70. The helmet fitted really well making your head feel supported all over and with a bit of red piping to the material it finished it off. Would recommend this helmet as well priced but with a more expensive feel.
Decent mid priced helmet
20 December 2022 by Anonymous
Well priced helmet, comfortable, reasonably quiet and in sun visor is handy and easy to use on the move. I've had a few of these HJCs over the years and they are great for the money.
Replacement lid
08 December 2022 by Paul M
The helmet was what I had expected from HJC. High quality and excellent fit also designed for intercoms. The helmet is to replace an HJC Rpha 11 I had damaged. The colours where what I wanted but was surprised that the Visor was held in place with a screw. I should have noticed this my fault therefore the good Rating takes that into account.
HJC quality
05 December 2022 by Richard W
Since I had an 'off' some years ago and HJC saved my nut without a scratch I've always bought them. This one is 1st rate with indents to take intercom headphones, very comfortable and quieter than my previous one. Two points though, the extra breath deflector restricts vision a bit and makes looking at instruments a risky business requiring head deflection rather than an eyeball glance. Secondly the visor has the old screw fixing which means visor is up or fully down at any speed rather than staying put say 'one click' up. Minor points though and the sun visor much easier to use with side slider.
Nice
22 October 2022 by Matthew M
Love my new lid. Lighter than my old helmet and very comfortable. There is very little wind noise and the visor is massive. I can barely see the chin bar when im in it.

The red colour is definitely orange
Hjc f70 new helmet
18 September 2022 by Jon N
Bought this as a replacement for my aging agv helmet and fancied a change of brand lovely light helmet, finish is brilliant, fit wise good, noise wise good, buffeting not as good as the agv , vision is brilliant better than the agv,, vent elation is better than the agv, overall I'd reccomend this over the agv I had which was the k5 series I'd give this eight out of ten would but again in this price range
Outstanding quality at a realistic price.
03 May 2022 by John-paul R
What a comfortable lid, great looks, intercom ready, pin lock included, fantastic price, i did try on many lids and some of them were well above the £400 price mark but nothing had the fit and comfort of this HJC, we all have different shape heads so do try on as many helmet as you can and keep them on for a while to before you make your choice, and remember to check out the sharp rating, we all want to look good in our gear but safety first, this lid has a sharp rating of 4 stars, i would not buy anything under 4. Sportsbikeshop amazing as always.



Great service
29 March 2022 by Craig S
Great service from SBShop as usual. Helmet fits lovely and again looks great. Only complaint is a little more noisy than my last one.
Great looking comfy helmet
16 January 2022 by Josh
Purchased this with Xmas money as my caberg needed a well overdue upgrade. Reserved to try on in Boston store along with a few other models. Tried a few on and was unsure on size. Ask for an opinion by someone behind the till. He was brilliant explained what I should be feeling and how it should fit. Also explained about the 365 returns. Had this level of customer service not happened I'd of probably not bought the helmet as I was in between sizes. Can't comment on how it is on the bike but is comfy when sat in living room! Great looking helmet with fantastic features. Very pleased
Style: Feron Blue
Great helmet!
16 January 2022 by Maris B
I'm really pleased with this purchase. After test fitting many different helmets at a local shop, this was the best fit for me.
The fit is tight and snug. And the visibility is really good. The design feels quite ergonomic and really really light, even though its only about 15g lighter than my old shark skwal 1.0
Riding test:
The apparent lightness does make a big difference. It's also a fair bit quiter than the shark.
Couple of things to note, the top vents are operated individually, which can be a nuisance to operate on the fly.
The visor is rather tough to unlock. It almost feels like you're going to break it. It unnervingly pops open with a loud crack, which may be off putting when you're riding. But I'm hoping this will wear in a bit.
Nevertheless, it's a great helmet and suits all my needs.
And for the price, likely one of the best options.
Tested on an MT-09
Style: Mago Orange
Nice
30 August 2021 by Robert Y
Just perfect and very quick arrival amazing service as all ways
Style: Mago Black
Great
02 May 2021 by Dybek87
Great for the price. I do recomend this helmet. Great value for the price.
Style: Feron Blue
Nice helmet
30 April 2021 by Chris H
XS fits well with me, nice and very comfortable helmet to wear.
Press Reviews for HJC F70 - Tino Blue / Red / White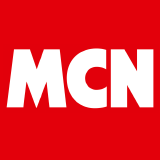 MCN 13th Sept 2023 Issue
Description
HJC F70 - Tino Blue / Red / White
Lightweight fibreglass composite shell construction
Aerodynamic advanced CAD shape with enlarged eye port for greater visibility
ACS 'Advanced Channelling Ventilation' system features front to back airflow channels
Scoop top intake vent and rear exhaust exit vents help pull heat from the interior
Chin bar vent flows air across the visor to help eliminate fogging
MultiCool T interior anti-bacterial fabric for superior wicking and fast-drying properties
Fully removable and washable interior lining
Emergency quick-release cheek pads
HJ-32 visor with 95% UV protection
Pinlock anti-fog insert included
Large internal sun visor with patented One-Touch mechanism deploys quickly and easily
Breath deflector and chin curtain included
Secure double-D ring chin strap closure
Bluetooth-ready design accepts SMART HJC 10B or 20B systems (sold separately)
Ergonomic groove for riders who wear eyeglasses or sunglasses
The HJC F70 Helmet features an aerodynamic shell made from a fibreglass composite for a lightweight yet stiff exterior. HJC's Advanced Channelling Ventilation System (ACS) helps move air through the helmet and pull heat and moisture out. Anti-bacterial fabric lining the interior wicks sweat away and dries quickly. Emergency quick-release cheek pads are a welcome feature, usually reserved for more expensive track day helmets. An integrated drop-down internal sun visor makes it easy to manage the sun. Speaker pockets allow the F70 Helmet to more easily fit an optional Bluetooth communication system.
Product Specification
Variants
Visor
Intercom Systems
Manufacturer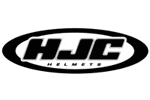 About
HJC
HJC have been designing and manufacturing high quality protective helmets since the early 1950s. In 1971 the factory turned all of its attention to motorcycle helmets and set itself the simple goal of providing high quality, comfortable, and reasonably priced helmets to motorcyclists throughout the world. This goal came a step nearer during the 1990s when HJC became America's top selling motorcycle helmet - a position it's held ever since. Today HJC helmets are available in every corner of the globe and are, quite simply, the world's biggest helmet brand, producing more motorcycle helmets than any other marque. The range now encompasses the full spectrum of helmet types, with the widest selection of graphics, materials, and price points.
Questions and Answers
Questions and Answers
Is this helmet acu gold rated?

April 3, 2023

The HJC F70 helmets are ACU Approved.

You won't get it cheaper.
Our Price Match Promise.