Verified Customer Reviews for Scorpion Exo-491
Good design, fit me perfect
03 November 2023 by Simeon Y
Good design, fit me perfect (size was correct) not much noise and wind coming .Visor slightly fogs up on cold days, it's a shame not coming with pinlock, and also not coming like pictures with mirror visor
Great fit but too heavy
15 July 2023 by Lea E
The helmet itself was fab but realised it was too heavy after wearing around the house for a bit. Glad it's so easy to return though!
Amazing product!
29 June 2023 by Anonymous
I love this helmet! It's great fit and super comfy. The air vents make it super cool and it has a pin lock visor+ sun visor! It is also cheap and affordable which I think is great for how good this helmet is! Definitely worth it. I recommend this helmet to anyone looking for a comfortable and safe ride!
High quality at a great price
21 June 2023 by Anonymous
Very happy with my helmet, delivery was super fast and easy.

The helmet feels great to wear and come with some premium features that you would have to pay big money for, this helmet is very good value and an amazing choice for a first time rider
Fantastic value
19 June 2023 by Matthew R
Great product. Well made with top notch features and upto current safety regs. Integral sun visor is a bonus and truly helps on sunny days. Ventilation stops steaming and a hot head. Great value. Free next day delivery what's not to like.
Scorpion helmet
16 June 2023 by Kelvin L
Scorpion helmet. Great product, value for money, need more products like this
Comfortable and wind proof
08 June 2023 by Mollie
This is my first helmet and I'm a pillion rider on a BMW S1000 RR.

It's very comfortable and windproof, no whistling.
Looks very cool with black tinted visor
Wow
04 June 2023 by Jon W
Ordered from another shop who will remain nameless, but they couldn't deliver I was rescued by sportsbikeshop who I will be returning to again and again as they delivered not only a quality product but there customer service was the main return factor, thanks again, comfortable fit true to size and the chin curtain works a treat. Quiet also A+++ product.
Brilliant purchase
23 May 2023 by Rob F
I got this for my daughter's boyfriend for his 18th birthday. He loves it. He's say it comfortable and low on wind noise
As always, the staff and service at the Boston store was spot on

Brilliant service
21 March 2023 by Amarnath A
Once you start buying from sportsbikeshop, you will not like buying elsewhere, this is how smooth they make the process. Thank you for accepting price match
Scorpion exo Fabio is just a perfect fit , This is excellent buy in this range. Soft padding, don't feel heavy at all
Brilliant colour, can't complaint
Press Reviews for Scorpion Exo-491 - Run Matt Black / Chameleon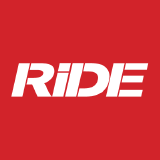 RiDE July 2023 Issue
Description
Scorpion Exo-491 - Run Matt Black / Chameleon
ECE 22-06 certified for use on the roads
Lightweight polycarbonate outer shell construction
Removable and washable interior and cheek pads
Internal drop-down sun visor ideal for low sun
Micrometric quick-release chin strap retention
Moisture-wicking Kwickwick C fabrics used
Tool-less scratch-resistant Pinlock ready visor
Efficient chin and head ventilation system
5 year warranty
The Exo-491 features a proven outer shell combined with a multi-layer EPS, effective RAM-AIR ventilation system, high-quality removable and washable KwikWick inner lining, along with as an integrated sun visor.
Product Specification
Variants
Visors
Manufacturer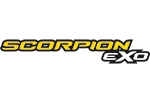 About
Scorpion
Scorpion Exo is a relatively new addition to the plethora of motorcycle helmet brands available in Europe but they have most certainly hit the ground running. From their European base in Strasbourg, France, Scorpion have developed some of the most technical elements found on motorcycle helmets today, that have since become commonplace on the feature lists of the biggest brand names. A form of Scorpion's own Airfit pump system can now be found on models of both Shark and HJC helmets but it was Scorpion Exo who pioneered the technology, along with other innovations such as their Kwikwick liner system. The Scorpion helmet range, whilst focusing on technological advancements, also focuses on the more core expectations of today's biking fraternity, style, quality and fit. To that end, they've hired some of the most famous names in motorcycle helmet design and are able to control their entire production process, by manufacturing all elements of the helmet themselves, in their own production facilities. Scorpion say that their philosophy behind every single helmet they produce can be summarized in five words: protection, aesthetics, dynamism, comfort and innovation. We say, that over the next few years, Scorpion helmets will continue to grow in popularity throughout Europe and will undoubtedly take their place alongside the other major brands of motorcycle helmet.

You won't get it cheaper.
Our Price Match Promise.