Verified Customer Reviews for LS2 Vector 2
Daughter loves this Great value helmet
20 November 2023 by Mark S
Great quality helmet at a great price.
Just fitted an intercom which was a bit fiddly which could be partly due to her helmet being a small
Great internal sun visor looks very smart, pin lock visor included.
Great service as usual.
100mile Test - Caution if you wear glasses.
06 November 2023 by Andrew A

When I first got the helmet there was a defect in the visor, I contacted SBS and it was dealt with in the usual efficient manor, and a replacement visor was received within a couple of days.
The first test on the road was a 100mile bimble. The helmet has great visibility and is quieter than the Shark that it replaced.
I am a wearer of glasses and unfortunately the helmet pressed on the side of the glasses and when looking behind it was more than uncomfortable (to the point I may look for another helmet). I did try my glasses when I bought from the shop but I would advise you do spend some time checking this.
The sun visor was a little tricky to operate with my winter gloves but I did get more used to it in time.
The pinlock visor started to mist slightly on the RH side, I am yet to try re-sealing it but I think this will be ok.
So, in summary, If you do not wear glasses then this is a good option with only a couple of niggles but if you do, you may be disappointed.

Amazing helmet
16 September 2023 by Stephen C
A great helmet for the price.
Has the intercom cutouts
Amazing amount of padding
Comfortable fit.
Lightweight.

A lot of helmet for the price
Nice lid, but....
09 September 2023 by Anonymous
Having had HJC helmets for a number of years I decided it was time for a change. Having looked over the reviews of the LS2 Vector 2 helmet I decided that this was the one. The plus point's are that it's quiet on the road, the top air vents work a treat, visibility is very good and it meets the latest safety standard (22.06). The negative points are poor, if non existent, air from the chin vents and the visor catch is extremely fiddly, definitely one to look at LS.
Superb helmet
02 September 2023 by Stephen P
Love this helmet I brought to replace my shark and not disappointed. It's very comfy and little wind noise. Excellent viewing through the visor with an internal sun shade that easily flips down. Another reason I considered this product was the compatibility of the Senna Spider, the headphones fit with no intrusions so your ears stay intact.
Excellent and I fully recommend.
Good helmet
27 June 2023 by Anonymous
Bought a medium at 57-58cm, mine being measured a tight 58cm using a bit of string. Very secure fit to my head, no wobble at all up down or side to side. First helmet I've had where the air vents actually feel like they do something. inner visor controlled by a slider under the left side of the helmet- works well.

The visor needs a button to be pressed down to lift it up which is a fumble while riding with one hand and the catch is attached to the visor.

Feels very natural to wear. The compressive foam is quite hard and makes it feel like the helmet is too tight around my eyes as I put it on but once my head is in there it feels secure and safe. Noise levels are good too. A very fair price and the securest feeling helmet I've owned so far.
New lid
27 May 2023 by Ronald G
Ordered my new helmet online for first time. Sizing guide was useful and accurate. Helmet fits great. Chose Sportsbikeshop due to the fantastic range of helmets on offer. Delivery was fast and convenient. I am delighted with the fit and quality of my new LS2 Vector 2. The padding and gloss finish makes it feel like a much more expensive helmet. I would recommend LS2 helmets as they fit well on my long shaped head. Good choice.
Lightweight good fit
20 April 2023 by Joanne M
Comfortable. Lightweight helmet built in sun visor easy to use. Only negative bit noisy when top vents open
Perfect price perfect fit.
01 April 2023 by Rob M
Great helmet and safety features, stands out with the colours and the wife loves it.
LS2 Vector2 is a winner
12 March 2023 by Christopher G
LS2 Vector2 is a great mid range helmet. With a really good pinlock included I have found it really very comfortable
. The ventilation for me is perfect. The padding inside had to adjust to my large ears which it did after a week. Once used to the chin strap it's easy to do up and really simple to undo.
In the cold temperatures of the icy rainy mornings no fogging. Warm, vented and knowing it's to the new 06 safety standard is great. The visor has good visibility. Clicks nicely through the increments. The lock on the visor is a little fiddly but I for used to it. Nice tinted drop down. All round really pleased. Didn't have to spend hundreds on a more expensive lid to get a good one. Nice weight so not heavy on long journeys
Great Helmet!
12 September 2022 by Robin G
It's been a while since I've had an LS2 helmet. Been wearing Bell RS-1 and RS-2 helmets for years. This LS2 fits my head well although slightly more snug at the sides. Quality is great and I really like the locking visor. Ventilation feels good and the speaker cut-outs fit my Sena C10 speakers perfectly. My main observation is that while with my Bell helmets I needed the sounds turned all the way to max volume on the motorway, with the LS2 it's only needs to be about half volume at motorway speed. This helmet is so much quieter and lighter!!!
Press Reviews for LS2 Vector 2 - Solid Nardo Grey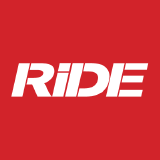 RiDE July 2023 Issue
Description
LS2 Vector 2 - Solid Nardo Grey
High-performance fibreglass composite construction
Micrometric steel buckle closure
Emergency release system
Reflective safety patch
Multi-density EPS
Scratch, UV and fog-resistant Pinlock Max Vision visor (Pinlock included)
Quick release visor system
Drop down sun visor
Channelled ventilation ports
Two front vents, top vent and chin vent, and rear exhaust port for maximum airflow
Breath deflector
Laser-cut removable and washable, hypoallergenic liner
Chin curtain
The Vector II features a high performance fibreglass composite shell. A carefully layered blend of a unique weave of fibres pre-impregnated with resin into a strong, ultra-lightweight, but rigid shell that accepts an impact while dispersing energy for a safer ride.
Product Specification
Variants
Manufacturer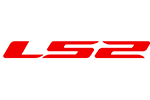 About
LS2
The roots of LS2 go back to 1990 and an operation in a small rural workshop in China that has expanded into one of the world's largest helmet manufacturers. That workshop grew into a vast enterprise with more than a thousand employees making over two million helmets a year for other companies around the globe. In 2007 the company decided it needed to branch out and create helmets under its own banner. LS2 was born, with a head office in Barcelona and a determination to become one of the world s leading players. In its first decade LS2 has become a genuine brand in its own right and is establishing a reputation for quality.

You won't get it cheaper.
Our Price Match Promise.