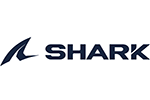 Shark Evo GT - Tekline Matt Black / Anthracite / Red
Dual homologated thermoplastic helmet with internal sun visor and removable lining
View full details
Saving
Get 16.66% off on any intercom when purchased with this helmet!
Verified Customer Reviews for Shark Evo GT
Great!
10 November 2023 by Vitali
Had this helmet for 2 years. It does the job and I absolutely love that it can be both a full face and a half face. It's pinlock ready (I can't remember if it came with a pinlock) so there's no fog to worry about. Although you'll probably need to replace the pinlock once a year depending how often you ride, I ride pretty much every day.

The only problem for me is that the visor essentially can only be either shut or open. There's a position where it can leave a bit of an air gap but if you hit a speed bump or just brake on your bike the visor will quickly fully shut so it cannot keep a semi-open position. So the only solution for that especially in the summer is to switch the helmet into half face. You'll have the visor fully down but because it'll be half face you'll have all the ventilation you need.

Also, I believe a proper full face helmet is a bit more noise proof that a hybrid helmet like this one but it's just a sacrifice you have to make if you're going for a hybrid helmet. Just make sure you've got some good earplugs.

Other than that this is still the helmet I'm using even after 2 years since I bought it.
Nice helmet
26 September 2023 by Graham B
The helmet is comfortable although the lining doesn't seem up to the same quality as my previous Shark helmets. Worn for a week in Scotland so far and OK. Took a fair amount of adjusting to get the comms system in a good position.
Very Pleased!
23 August 2023 by Anonymous
Purchased Shark EVO GT to replace my ageing Neotec.

Very comfortable and seems to have a better field of view. The flip over front is great for turning it into an open face lid for low speed riding in hot weather. Mechanism works very well once you get used to it. Drop down sun visor easy to use on the move. Airflow buttons on the front and inside the chin guard allow you to vary the airflow quite a lot. I would say it is better than the Neotec in this regard. Can't notice any difference in noise levels between this and the previous helmet, but I do have a big touring screen on my Tiger.

Would buy again.
Good not great
01 August 2023 by Bill L
I've had an earlier evo before then bought a Shuberth c3, thought I'd try the new evo gt, it feels and looks very cheap compared to the c3 even though it was a £300 helmet, visor ratchet is tractor like not smooth But.. it is comfortable and the swing over chin bar is a winner apart from being stiff to bring back down, beware it is not a quiet helmet, less wind noise with chin up, if you want to ride alot with like an open face helmet then yes good purchase, if not buy a discounted C3 Pro.
Great helmet for me
02 June 2023 by Harvey S
Had the previous incarnation of this helmet, the Evo one 2 i think it was called
It worked for me so decided to go for the Evo GT as a replacement
This purchase was for a light grey gloss one which had issues with the chin vent. After a return, it couldn't be repaired or replaced so I went for the Matt anthracite one
Full marks to sportsbikeshop for the return. Painless
Turns out I like the darker colour better
I've been out and covered about 700 miles with the new helmet and find that it is plusher inside, not just because its new, it has a better lining
You also get a larger set of cheek pads - 30mm, with the 25mm fitted
Pinlock visor is present and the visor is easy to get on and off after 1st time
The weight is there due to its flip stuff over a full face but the benefits outweigh that extra weight and I don't really notice it
Vents do their job, everything works as it should
This would have got 5 stars but for Sharks horrible lining fitment for the main part.
To fit any comms you have to remove the head/neck lining. The 2 ends of the neck lining need to be bent into the body and then everything cajouled back in. It's not easy but it is secure once back and centered
The fact that the helmet is approved for both visor up and flipped is great, no matter your views, when it's really warm
Sunvisor was off its guide on one side when I received the helmet. Easy enough to get back in. Shark need to make the sunvisor mechanism as bit more robust


Shark high quality and truly versatile
28 May 2023 by Quentin T
Tried on and chosen with try before you buy at Reading shop. Brilliant staff assistance meant all the helmets were set out with all the time needed to try. Although heavier than most it is the quality which shines through. Plush lining, confidence inspiring clunks and clicks of the mechanism and a truly brilliant optical quality visor. Shark make quality helmets with high Sharp testing results and although this one is not tested it does not seem any lower build quality. Not cheap - more mid-range. Good for around town, but over 45mph with it open you need to tip your head forward a bit due to buffeting. Shut the chin bar and all is cosy again!
Great lid
23 May 2023 by Ross B
Used this helmet on the NC 500 this may. Found it to be very comfortable and lightweight. The chin bar flipping right over to the back is an excellent feature. Would highly recommend this for touring
Style: Tekline Matt Black / Anthracite / Red
So good so far
04 February 2023 by David P
Helmet is really comfy and pleased with it so far. Service from SBS Birmingham was exceptional, as normal.
Love it, but...
19 December 2022 by Mr S
I love the design of this crash helmet and it is the second iteration of this design that I have owned. The fit on the latest GT version, by comparison to the EVO-One that I had previously is slightly different. The chin bar is now much closer to my chin than previous, meaning that any microphone from an intercom needs very careful positioning. Other than that the helmet is great and this colour scheme is superb (IMO).
Flipping Great!
05 December 2022 by Anonymous
Not actually worn this on the bike yet but the overall impression is one of great quality and clever design. I currently wear an evo 3 and wanted the GT's ability to have a pinlock fitted for cold and foggy days.
Great Design - Fragile Flip Mechanism
30 November 2022 by Barry R
Bought for touring and chosen because I have a Carbon R Pro that is excellent, and:
1. The Evo will accommodate fitment of a SENA 50c really easily,
2. The flip front folds over the back of the helmet out of airstream when used as an open face.
Trouble is, having tried it at home, made sure fit etc were satisfactory and everything worked as it should I took it out on a trip……… and the flip-front mechanism jammed and refused to unlock when I got to my destination. On the very first trip!
Full marks to Sportsbikeshop who, as ever, were really helpful and offered to exchange or replace it immediately. Sadly I've gone for something else - the prospect of a repeat failure somewhere in Europe when touring just doesn't appeal. Shame because design wise it's ideal and in use I found it quiet, comfortable and, weight wise, absolutely fine.
2nd Shark Evo
04 November 2022 by Harvey S
2nd Shark flip front.
This helmet feels plusher than the Evo one 2 I had
I loved that helmet hopefully will feel the same for this one 3 years on
Only gripe is the front vent feel loose and flimsy. Had to swap the first one delivered as it was very loose, seems its the way they are
Sportsbike were excellent as usual
Style: Blank Grey
Tip top flip lid
29 August 2022 by Anthony W
Extremely comfortable lid, mechanism is straightforward and easy to operate whilst riding.Found no issues with weight of the lid either. Have used Shark for years but this is my first flip lid and bought on the strength of various online reviews, glad I chose this one , highly recommend.
Style: Encke Matt Black / Red / Anthracite
A poor replacement for the Evoline 3
03 August 2022 by Steve M
I've had Shark helmets for many years & particularly like the Evoline 3.
As my Evo 3 was approaching 6 years old!, I decided to upgrade to the new Evoline GT.
Oh dear!
The new visor mechanism is very irritating. It is quite difficult to raise the visor by one or two clicks for some air. The 'clicks' are very indistinct and vague, and a decent bump in the road or a bit more speed slams it shut which is very annoying.
The front visor seal appears to be held on solely by a minimum amount of glue and soon detached itself.
It's a real shame that this helmet is not as good as the Evo 3.
I would buy another Evoline 3 tomorrow, if they were still available, but the GT would sadly not make the list.

Awesome helmet
05 July 2022 by Anonymous
Awesome helmet. But due to the modular system they come up a little heavy.

Highly recommend
Very pleased so far
10 June 2022 by John L
Purchased this to replace my Shoei J-Cruise (which I loved) and was really looking for something similar. Had good advice in the Leeds store and was pointed in the direction of the Shark for 'best of both worlds'. It's comfortable and, although heavier than I would have wished, it doesn't feel heavy when wearing. The cheek pads pushed in a bit too much (real hamster cheeks) on my first ride but seem to have eased with use. Its not overly quiet BUT the type of plugs worn make a huge difference.I find the flip up catch a bit stiff to operate but hope that's just newness and my ham-fistidness!!!
Overall I'm very pleased with the helmet, especially at the price offered by SBS.
Good all round
10 May 2022 by Anonymous
Comfortable and good value for money
Great helmet delivered with great service
05 May 2022 by Ian H
My 3rd Shark helmet, the quality of this one really stands out.
Description
Shark Evo GT - Tekline Matt Black / Anthracite / Red
Injected thermoplastic resin shell construction
Micro lock quick release chin strap
Dual homologated for use in both open and closed positions
Pinlock 120 insert included
Removable and washable lining
Integrated UV380 anti-scratch internal sun visor
Optimized chin guard locking system for improved ergonomics and flexibility during use
Optimal comfort for wearing glasses
This modular helmet benefits from the patented Auto-up & Auto-down shortcut system, which allows the screen to automatically rise when the chin bar is adjusted. Equipped with a Class 1 optical visor, it offers incomparable quality of vision. The EVO-GT is equipped with the "V-Tech Locking System" which allows optimised locking of the chin bar for increased safety and ergonomics.
Product Specification
Variants
Manufacturer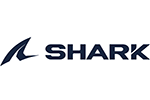 About
Shark
With over 25 years of experience in the production of motorcycle helmets, it's no wonder that Shark is rapidly becoming one the world's most dominant biking brands. Now trading in more than 45 countries, Shark employs over 600 people and continues to operate from its headquarters in Marseille, France. Their desire to push technical boundaries in order to create innovative products still remains today, despite this colossal level of expansion. Shark has always believed in perfecting their products using the ultimate testers available, motorcycle racers from the world's most prestigious championships. With names such as Carl Fogarty, Randy De Puniet and Scott Redding on the testers list, it's easy to see why Shark helmets are becoming the default brand of choice for many bikers today. This development through racing has led Shark not only to focus on comfort and innovation, but ultimately to focus on safety.