Verified Customer Reviews for Shark Evo ES
Shark evo es
25 September 2023 by Gary T
Great helmet, snug fit, comfy secure fittings
Shark multi-position helmet
12 September 2023 by Mark A
This is the second shark modular helmet I have had, and it has improved since my last one. The helmet is very well made (strong, sturdy and very good quality). It offers a great field of vision in full helmet mode and an airy open feeling in the flip up mode. With built in areas for the shark tooth Bluetooth/intercom system this is an all-round excellent helmet for any type of rider.
Good fit. Chin bar is awkward to latch closed
31 August 2023 by Alex C
I went to the store in Bristol to try this on, which helped as I had been looking at the AGV Tourmodular, but couldn't get a good fit. The Shark Evo ES fits better than my previous helmets (almost ripping my ears off mind! But I know that'll get better with time). It looks big width ways, and is heavier than standard helmets, but neither of these are issues for me. The vents, the sun visor, and all round vision are great. No steaming up yet, but we'll see what the winter brings. No pinlock, which bothers me.
Noise is good, certainly better than my previous Shark helmet.
My only issue is that the chin bar is fiddly to open and close, which can be an issue when you try to adjust it on the move. It doesn't always lock shut, and has also felt jammed open on a couple of occasions. Otherwise it's still my favourite helmet that I've owned in the last 15 years. I paid £275 at, Sportsbikeshop
Brill
15 June 2023 by Brian D
My third Shark Evo style helmet, just love 'em, my head must be a Shark head, fit and comfort great, ease of use great, noise levels more than acceptable, build quality very good, versatility between open and full face excellent, I have big touring bikes and this fits my needs perfectly.
It very nice just what I was looking for
11 June 2023 by Linda C
It was just what I was looking for very comfortable
Style: K Rozen Black / Violet
Good visibility
10 June 2023 by Austin M
Moved from a Caberg duke 2 to the shark, liked the option of the chin guard folding our of the way.

Firstly Sportsbikeshop did a good price match and even after not paying for postage it arrive Sunday afternoon less than 24 hours after ordering it. I do like getting my bike equipment from them.

Really like the helmet, vision is better, the visor is really clear, the sun visor comes all the way down, it did touch my nose at first but as the helmet liner shapes to my head that is no longer an issue. Sizing seem about right although it is a little snug at the moment, once warn in it will be fine, next size up would have been loose. Vision to the sides is better that my last helmet.

Noise is no better that my last helmet, but for a flip helmet I did not really expect it to be great. Getting the chin guard to lock into place is a little bit of a pain, maybe just me but it does take a few tries at the moment. With the chin guard folded back it really does give you that open face option although getting it back into the locked in position is a bit of a challenge while on the move as the release button is difficult to press. Outside helmet size looks smaller than the caberg.

Overall pleased with the helmet at the price I paid, I would buy it again, a few niggles but that could be just my technique with an unfamiliar helmet.


Quality helmet.
12 April 2023 by Alan
Upgraded from the Evoline series 3
And next size up , which fits perfect, as the medium with the chin bar in place was too tight over a few hours, particularly when wearing sunglasses.
The ES in comparison has superior ventilation, visor didn't mist up, good vision , great quality helmet at an affordable price.
As always fantastic service from Sportsbikeshop.
Style: Blank White
Superb
04 March 2023 by Ray E
Been looking for a one helmet does it all and this is very close and at a great price.
Quality helmet.A+++++
03 March 2023 by Sion S
This is my second Shark Evo and love the style. Great helmet at a great price. A++++
Versatile helmet
02 March 2023 by Martin R
I've not done any really long days in the helmet yet but the ability to change from full face to open face and back again whilst on the move is a revelation. It is comfortable and secure without being claustrophobic. So far, very impressed.
Best flip front I've owned.
26 February 2023 by Martin S
Bought two, one each for me and my wife to replace our old Cabergs. What a difference, quiet, good fit and looks good with the chin guard up and down. Best helmet I've ever had.
Style: Blank White
Let down by build quality
12 February 2023 by Anonymous
Seems a very flimsy compared to Evo3 ,time will tell Not worn for any distance yet .
Great helmet, Lots of feature, Soft, comfortable
19 December 2022 by Lara L
I use to ride with a Nolan N100-5 for years and loved that helmet, But over time it got old, parts worn out, and stopped locking shut... it was a good helmet for 6 ish years old.
I wanted one of these Evo type helmets for sometime, it's a compact helmet with all the features need for the daily commute. In my case a fantastic blue/violet holographic skull graphic, and the wrap around chin bar.
Feature:
Pros
The visor is great, In the cold however at -0 the visor did fog up but at that temperature that doesn't surprise me, however not as much as it could have without the anti fog stuff on the visor. In normal temperatures of around 10 - 14 degree there wasn't only fogging.
The liner is soft and snug. I'm a xs/s depending on brand, and in the case I fit in the middle of the helmet range of xs/s/m.
Sun visor, not needed to use it, but it comes down almost the same as most helmets so you still see light at the bottom, but it works. Easy to use.
A bit quieter than my older helmet, with easy access to ear phone pockets.
And a quick release helmet trap, with a love.
All air vents easy to use.
Pro/Con:
The chin bar, when it works it's great, easy to grab, pull over and ready for the open air or warmth of the inner helmet, with a great pull down chin curtain I love that feature. There are times where to chin bar from the open position sitting at the back of the head will jam due to the visor position. This can be annoying, but I have found if you move the chin bar slowly and feel like its going to get stuck put it back and open and close the visor so the action works.
Lastly in the cold there was a unknown cold draft hitting my in the forehead when riding, all vents closed at -0 and I was getting a brain freeze. I can't see when it's coming it, and at those low temperature wasn't nice.
I gave this helmet 4 stars due to the issues with the chin bar, I still love this helmet, and I will continue to use it.
Style: K Rozen Black / Violet
Shark evo ES
26 November 2022 by Graham I
Good quality and a great fit. Functions well as an open face or full faced helmet. Great field of view. Great helmet at a great price.
Style: Endless Black / Anthracite
Good choice
24 November 2022 by Luis O
That's I'm looking for, on sportbikeshop
Style: Yari Black / Red / White
Great helmet
22 September 2022 by Gary
Communication was great and I had to return as helmet was too small and it was so easy to exchange for a larger one.

Speedy delivery even with the exchange and love my new helmet
Style: Yari Matt Black / Anthracite
One of the best flip fronts
02 September 2022 by Tom C
Probably the best flip front I've owned. Needed to replace my Caberg Droid so took a punt on the Shark Evo ES and I'm very pleased with it. It is essentially two helmets in one - an open face that can be safely word with the chin guard round the back; or a standard full face helmet. One of the most surprising things is how clear the visor is without the need for a pinlock due to the anti-fog plastic. It isn't especially quiet, and it can be a bit of a pain finding somewhere to attach a helmet camera, but the pros outweigh the cons. Superb helmet (and the usual super-quick delivery from Sportsbikeshop!).
Style: Blank White
Great Helmet
31 August 2022 by Kevin A
Bought for my other half as she wanted more of an open style helmet due to feeling closed in in a normal helmet. She finds it very comfortable & loves the fact the chin bar totally opens up the field of vision. Good looking & does not look like a "bubble head". Fitted a Cardo Freecom 2 with minimum issues.
Style: Blank White
Description
Shark Evo ES - Kryd Anthracite / Black / Red
Injected thermoplastic resin shell construction
Dual homologated for use in both open and closed positions
Integrated UV380 anti-scratch internal sun visor
Micro lock quick release chin strap
Optimized chin guard locking system for improved ergonomics and flexibility during use
Fog-free VZ150 visor
Quick-release visor mechanism
Patented Auto-up system automatically moves the visor when raising or lowering the chin guard
Planned location for Sharktooth Bluetooth communication system
Optimal comfort for wearing glasses
Weight approx: 1650g (+/- 50g)
The EVO-ES embodies all of Shark's expertise in the design of modular helmets for daily users seeking to enjoy optimal protection whether in the jet or integral position.
Product Specification
Variants
Manufacturer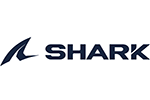 About
Shark
With over 25 years of experience in the production of motorcycle helmets, it's no wonder that Shark is rapidly becoming one the world's most dominant biking brands. Now trading in more than 45 countries, Shark employs over 600 people and continues to operate from its headquarters in Marseille, France. Their desire to push technical boundaries in order to create innovative products still remains today, despite this colossal level of expansion. Shark has always believed in perfecting their products using the ultimate testers available, motorcycle racers from the world's most prestigious championships. With names such as Carl Fogarty, Randy De Puniet and Scott Redding on the testers list, it's easy to see why Shark helmets are becoming the default brand of choice for many bikers today. This development through racing has led Shark not only to focus on comfort and innovation, but ultimately to focus on safety.

You won't get it cheaper.
Our Price Match Promise.