Verified Customer Reviews for LS2 Explorer Carbon 22.06
Top notch helmet
09 October 2023 by Anonymous
Incredibly light and with great internal cushioning
Great helmet, but missing a few small things
19 August 2023 by Kane H
Overall it's a 4 . Size Large.

The helmet looks absolutely phenomenal and comes with a whole host of goodies an extras that just add to the overall experience. It's one of the best helmets I've purchased but it's just missing a few things you'd expect from much cheaper helmets, so not find them on a premium helmet like this one is both confusing and concerning.

So what does it not do as well or is outright missing? There's a few nitpicks here, small stuff, but that stuff adds up, especially when you're riding.

Firstly the visor:
Looks great, (I even got an extra Iridium Gold one) and the visibility is what you'd expect from an Adventure helmet, but it doesn't function very well at all. There's no stops in the visor, you know that little finger wide gap you leave before the visor fully closes, most helmets have a little stop to freeze the visor in that particular position. Not the LS2 Explorer Carbon though. You either ride visor fully open, or fully closed, there's no in-between.

When you close the visor it has a unique, and rather irritating locking mechanism that clips it shut. You press a well disguised button on the front of the helmet to have the ability to open it again. The problem is it's fidgety as hell. Even without wearing gloves it's a pain open, now imagine riding, with gloves on, the wind hitting your head, whilst controlling the bike and the visor becomes one massive pain to just simply open and close. It's incredibly poorly designed.

Comfort:
The weight is the big factor here and it's incredible, if it wasn't for the helmet's sheer size you wouldn't even notice it on your head. However, the comfort inside the helmet isn't so great.

There's cushions missing everywhere you'd expect to see them, either this has been done for better ventilation (which is understandable) or they've outright forgotten about it. They could have easily added extra cushions as part of the added accessories but haven't and instead gave you a blow up helmet stand ????... So what cushions are missing, the top right and left of your head from the front all the way to the back have no cushions at all, just the EPS. Definitely concerning if you were to crash as your head feels less protected.

Also around the ears, there's nothing at all apart from some fabric to separate your ears from scratching on the EPS. If you have fairly large ears like I do. You'll find the helmet somewhat uncomfortable after only an hour or two on continued wear. Not good for such an expensive helmet, especially when lids that cost 60% less have all of this.

The double D ring:
We all know the double D ring is the safest locking mechanism out there but my god this one is a fiddle, even without gloves on. It's that bad I'd actually prefer a less safer option like a quick release, or to just not bother securing the helmet at all.

What boggles my mind the most in the button, after you've tied the helmet up there's usually a little button to clip both sides to. Not on this one though, instead the button is a very weak magnet that can be opened with almost no pressure applied to it. It's the one part of the helmet that really makes you question why it was so expensive in the first place.

Crosswind:
As you'd expect with any large adventure helmet, the crosswind is bad. Strong wind can be a challenge for even experienced riders and this helmet has such a large side profile that it will truly test you. So be careful.

Overall these little things create a somewhat miserable experience for an otherwise, absolutely, phenomenal helmet.

Sadly I find myself wanting to pick up my cheaper adventure helmet for long green lane rides purely because it's more comfortable over a long period. Plus if that thing hits the floor, it won't be burning a huge whole in my pocket when I replace it.

If LS2 can get these things fixed it'd be a full 5
Looks Great
17 August 2023 by Steve T
Had the previous LS2 Adventure KTM branded helmet and this carbon explorer is way better. Quieter and more comfortable even with intercom speakers fitted.
Not bad
17 August 2023 by Michael T
Very light and stylish, sadly it's extremely noisy, mine leaked a bit too in heavy rain, not the easiest to use goggles when off road . Not a bad helmet overall, but could be better
Exceptional full face tourer helmet
25 July 2023 by David A
Ordered a 3XL and it's the perfect fit. Lightweight and extremely comfortable with great ventilation. I would reckoned this helmet as it's great value too
Great helmet
15 July 2023 by Dwayne W
Have several helmets but I think this is my new favourite one. Very comfy, light, and surprisingly more quiet than my shoei. Was worried what it would be like in the wind with it having a large peak but no problems at all. Had loads of comments on it so it's a big thumbs-up from me.
Comfortable, quite at motorway speeds
15 July 2023 by Jonathan H
Very comfortable when wearing all day. Good ventilation and reasonably quiet at motorway speed.
Looks good as well.
Soli lid that is value for money
06 July 2023 by Alex Y
It is an excellent carbon fibre adventure lid that is like half price compared to some of the premium brands. The quality looks good and it is with so many features as well. It is excellent value for money.
Fantastic helmet
20 March 2023 by Jason
Great looking helmet light and excellent quality seems a little tight but sure it will break in and 5 year warranty fantastic
Style: Extend Matt Red
Good value with lots of features.
20 March 2023 by Steven W
Can't knock it for the money.
Good points:
- excellent wide vision visor.
- adjustable peak.
- lots more of air flow (7 vents)
- nice comfortable lining.
- looks great.

Not so good points:
- no recesses for intercom inside.
- slider for sun visor is where I'd want to put my Sena controller.

Overall it's a great lid for what it costs compared to other brands, but could be better set up for using Bluetooth headsets.

Style: Extend Matt Military Green
Great Quality / Good Value
06 December 2022 by Nigel B
I think you will find it hard to get a better quality Carbon Fibre helmet for your money. Always had Shoei helmets, but will definitely buy LS2 again.
Style: Frontier Titanium Red
Quality surpassed my expectations
31 October 2022 by Christopher G
The quality of this lid for the money is excellent. When comparing it to my old Airoh Commander which is at a similar price point it's far superior. No plasticy creaks or clicks, vents are a plenty and have a smooth action. Only negative is the location of the sunvisor switch which makes it difficult to fit a intercom such as a Sena 20s. Otherwise it would be a 5 star
Better than my Klim !
17 September 2022 by Mark T
Comfortable, quite, exceptional value, light weight and looks great. Only down side is a slightly awkward fastening. All in all though a much better helmet than my Klim Krios Pro !!
Style: Black
lightweight good looking helemrt
22 August 2022 by Gary J
Excellent fit just the same as my avg helmet has lots of vents that work well even in that dam heat wave and the peak is great at stopping those sun blind moments going through the woods. Well made and a handy magnetic stud to keep the loose end of the chin strap secure
Style: Black
Great helmet
17 August 2022 by Mark C
This is a great helmet. Its quite for a unit that has so many vents. The fit is spot on and the quality in my humble opinion is as good as Arai. I rode at motorway speeds with all the vents open in extreme heat and had no problems.
Style: Extend Matt Military Green
Bang for Buck…
09 June 2022 by Gary D
What a great Helmet for the price. Very light in weight comes with the Gold Certification, and it's carbon with some great graphics, also fits a treat….10 out of 10 from me
Style: Frontier Black / Blue
Excellent
27 April 2022 by Kevin M
One of the best helmets I've owned. Lightweight and comfortable.
Style: Frontier Black / Blue
Extremely happy
21 April 2022 by Mick I
My 1st full face helmet for 35+ years. Very good fit, same size as my open face. Very impressed with the range of visibility which put me off full faced helmets in the beginning. It's very light and extremely quiet no matter the height of the screen. Haven't got a lot to compare it with but very happy with my purchase and SBS as good as always. Only problem it fits the other half aswell so might be back in the old piss pot sooner rather than later
Style: Black
Description
LS2 Explorer Carbon 22.06 - Extend Matt Military Green
Wide weave carbon fibre shell construction
Multi density EPS internal protection
Long oval shape for greater comfort
Drop down internal sun visor
Anti-scratch, UV resistant visor with quick release system
Pinlock Max vision anti fog insert included
Removable and washable breathable hypoallergenic interior
Double-D ring fastening with reinforced chinstrap and metal security plates
Emergency cheekpad release system
Large chin and top air intake vents with multiple rear exhaust ports
Channelled EPS liner offers increased airflow
Weight approx. 1380g (+/-50g)
ECE 22.06 certified
The Explorer combines features from the road with style and airflow inspired by motocross. It's the perfect blend for Super-Moto, adventure riders, or anyone looking to stand out from the crowd.
Product Specification
Variants
Manufacturer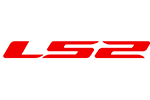 About
LS2
The roots of LS2 go back to 1990 and an operation in a small rural workshop in China that has expanded into one of the world's largest helmet manufacturers. That workshop grew into a vast enterprise with more than a thousand employees making over two million helmets a year for other companies around the globe. In 2007 the company decided it needed to branch out and create helmets under its own banner. LS2 was born, with a head office in Barcelona and a determination to become one of the world s leading players. In its first decade LS2 has become a genuine brand in its own right and is establishing a reputation for quality.

You won't get it cheaper.
Our Price Match Promise.