Alpinestars J-6 Waterproof Shoe - Brown
Customer Product Reviews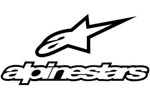 Our price
£170.99
£179.99
View Product Details
August 8, 2022
J-6 Boot
wanted a boot that was good for socializing while offering good feel and protection. Fits the bill perfectly - has cushioning around the ankle and the leathers uppers are thick enough to protect your feet. Good feel on the gear shifter doesnt feel likes its pressing on your toes. As for off the bike very comfortable for walking and standing around in.
July 9, 2022
Great boots!
Great urban/lightweight boot. Waterproof for the damp days but breathable and comfy on the warm. Feel good on and off the bike.
June 23, 2022
Great boot
Love these the fact they feel like trainers so are comfortable off the bike is a big bonus it's like wearing Air Force 1's great product
May 31, 2022
Alpine J-6 waterproof shoe black gum
Really comfy, support is firm and excellent without compromising comfort both riding and walking I took one star off because it takes a little longer to put the boot on due to having to open the boot up by loosening the laces a long way down, almost past the ankle bend before the boot will go on your foot. I think the last two pairs of lace holes should be lace cleats. Once the boots are on and done up there perfect.....
May 17, 2022
Comfortable
Very comfortable and stylish boot, I just ware them as casual boots not on my motorcycle, just need to see how long they last
May 16, 2022
New boots
Well made ,bit uncofortable to start with wore them indoors for a while to soften them shame they wasnt slightly wider fit
May 11, 2022
Top quality boot
Really good quality hi top boot and they look really nice. Only worn them a few rides but feel really comfy. I got a 8.5 as in usually an 8 and they fit really well.
May 7, 2022
Comfy out of the box!
I bought these to replace some similar TCX boots that I'd worn out. They are sized perfectly so didn't need to go up or down a size and are comfy straight away. Perfect with jeans and I like the look of them too. I like this style of boot for bike trips where space is at a premium as they're easy to walk around in when off the bike. Protection is better than the TCX boots I had but still a compromise as obviously not as good as a proper biking boot but they're perfect for what I need. Very pleased and usual great service from SBS!
April 23, 2022
Very comfortable
Great boots very comfortable
April 16, 2022
Great summer boots
I think these are the tops very comfortable with the right amount of protection for a summer evening/ day ride out . Great price as well as always by the sportsbikeshop.
April 13, 2022
Beautiful
Look awesome, feel awesome. Warm, waterproof. Couldn't ask for more.
March 28, 2022
Absolutely not
Always been a big fan of Alpinestars gear. Bought these to use for milling about and going down the beach for a coffee and and ice cream… wore once for about an hour and a half riding and the side of the rubber sole was crumbling away from the leather on the left (gear changing) boot. 1/10 would not recommend for the money.
February 21, 2022
Lovely Boots
Lovely fit and they look great and they are very comfortable. Would definitely recommend this shoe for riding
January 7, 2022
Ideal for commuting or an evening blast
They look brilliant! Some nice details that I didn't pick up on in the pics. The quality is really good and they feel super comfortable. Size is perfect and exactly as expected, no need to go up or down a size. Only down side I can think of is they are by far the best looking, so you might end up seeing plenty about.
November 11, 2021
Alpinestars J-6 short boots.
Great short boots, really light and comfy, so far waterproof and still warm enough for me down to low temperatures (3 deg C ) , look good with jeans , leathers and textile leggings. Quality is good and feel like they will last, glad I choose them.
October 30, 2021
Great shoes!
Love these. Comfortable, waterproof, fit true to size, look good, feel sturdy, easy to walk in. I will be getting another pair in a different colour.
July 12, 2021
Real comfy boots
I have finally found some high top motorcycle boots that are comfy and nice to walk in while still giving the protection needed. I went for a half size bigger so can wear some thicker socks in the colder months.
July 12, 2021
Dry!
Great quality and got caught in down poor on first ride with them and worked perfectly
July 10, 2021
Great bike shoes
Very comfortable, well made and with casual look. I've ordered my usual size and these fit perfectly.
June 25, 2021
High Quality Boot
Well made and very stylish. The finish on them is also great and it fit my normal size shoes so no need to worry about changing sizes because of how big they are. They are a bit stiff but that's to be expected as I'm sure they'll break in properly soon.
PLEASE NOTE: The views and opinions expressed in the above reviews are solely those of the author and are not necessarily representative of the views of SPORTSBIKESHOP LTD.