Oxford Continental Advanced Textile Jacket - Black / Fluo Yellow
Customer Product Reviews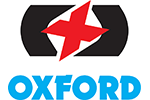 Our price
£129.99
£199.99
View Product Details
July 23, 2022
Good Value all rounder jacket
Great service from SPORTSBIKESHOP, good value all weather jacket, purchased mainly for the summer, fit and venting system excellent.
July 1, 2022
The best
You simply won't beat this jacket at this price point in fact, it's better than some which cost a lot more.
April 16, 2022
Great Jacket
Replaced my previous jacket with this one to match my Oxford over trousers. Very happy with both. You should buy the level 2 backpad though.. it fits perfectly and is a must have. Loads of pockets and removable liner. The jacket looks quality.
January 6, 2022
Top notch
Fabulous jacket. It's comfortable, very well made, looks great and is laden with useful pockets. The removable liners make this an extremely versatile jacket. Great price and faultless SBS service as usual.
December 31, 2021
Oxford jacket
Good quality jacket with two liners, one for warmth and one for waterproofing. An abundance of poppers and zips to secure these makes removal or fitting a bit long winded but generally well thought out. Plenty of vents and adjustments. Not tried in wet weather so cannot comment on that yet.
December 9, 2021
Comfy, dry and warm. Great jacket
Great jacket, used for the first time today, 4 degrees and raining, stayed warm and dry during an hour ride. Great product
November 18, 2021
Oxford Jacket
Nice fit, keeps you dry and well made!
November 5, 2021
Tech grey
Lovely jacket good quality well made size medium fits really nicely. Ordered Friday arrived Saturday excellent service again from sportsbikeshop.
October 18, 2021
Great Jacket, saved my life.
I can safely say that this jacket is amazing. It not only is great because of the thermal liner and how multi-useful it is. I unfortunately had a serious collision with a car and suffered a lot of injuries but thankfully my back was fine. I can't say that the jacket did all the job but it definitely helped save my life. Massive thanks to Oxford and to Sportsbikeshop for being so easy to use.
September 26, 2021
Second to none
Great jacket, good fit, yet to try it in good downpour but if like my old oxford jacket wont be a problem, as for customer service and delivery second to none
September 4, 2021
Nice Jacket
I'm pleased with this jacket. It's shorter in length than jackets I've had before, but the arm length is great for me being a tall chap. Looks good, is comfortable but not tested in rain yet. Time will tell. Fantastic service once again by Sportsbikeshop.
August 30, 2021
Well made with excellent features.
This is the second one of these jackets I have now as they are so good and wanted this one for a friend. I prefer to remove the warm lining and wear a warm Oxford kickback shirt underneath and then it fits perfectly. If you want a smart well designed and made jacket then you really can't go wrong. I also have both matching trousers and a pair in black - both the continental advanced and they are equally as good.
August 11, 2021
Excellent value Jacket
Had to reorder a size smaller but this was so easy thanks to the excellent service from sports bike shop. Greet fitting jacket, quality linings which can easily be removed if needed for summer riding. One of the best textile jackets I have bought Many thanks
August 5, 2021
Ideal for summer and winter
Good sizing and with the removable lining and waterproof lining makes it ideal for lightweight in the summer and warm and waterproof jacket in the winter. Plenty of pockets and vents to use with a good size rear pocket.
July 26, 2021
Excellent value
Excellent service and delivery from Sportsbikeshop. The jacket seems well made. Not as generous in terms of pockets space and internal layering as the previous Stockholm jacket but this is and different style. Pleased so far but not tried in rain. In hot weather has good ventilation with all internal layers removed. Would highly recommend on sale price. Thank you Sportsbikeshop
July 19, 2021
Great looking and comfy jacket!
Positives: Great fit Comfortable Warm (though not tried in cold weather yet and nor in the rain). Winter lining is easy to remove Long sleeves Price Negatives: Cannot think of any.
June 30, 2021
Amazing
Great fit and the 2 removable layers are perfect, the vents allow for great airflow. Great value
June 25, 2021
Good Jacket
Good product. Well made with double zip out linings. Useful vents for hot days. Generous cut but good sizing.
June 21, 2021
Great jacket, great service
Yep, used these guys before and always been happy. The jacket is smart and clever with full weather protection, sizes are a urste and quality good
June 21, 2021
Terrific
A really well made jacket and very comfortable too. Highly recommended. Trousers also.
PLEASE NOTE: The views and opinions expressed in the above reviews are solely those of the author and are not necessarily representative of the views of SPORTSBIKESHOP LTD.