QBag Pack Foam Backpack - Black
Customer Product Reviews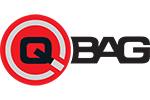 View Product Details
August 2, 2022
Excellent bag!
Streamline for getting that little more speed!!!
July 28, 2022
Back pack
Decent bag and comfortable. Good service again from sportsbikeshop.
July 11, 2022
QBag Backpack
If you want a backpack that's comfy and fits correctly and has enough room to carry a laptop then this is the bag for you. It's water resistant so your confident that anything you carry will be dry. Excellent product and excellent value for money , would highly recommend.
July 11, 2022
QBag Pack Foam Backpack - Black
To be honest you get what you pay for ! It's kinda on the cheep side. I got it for taking waterproofs and bits to work with me.
July 11, 2022
Q bag
Very good value
April 7, 2022
Q bag
Not really used it yet properly but was cheap enough
February 17, 2022
Size is deceptive
Although the backpack is advertised as 24 litres. Due to its unique shell construction it limits any items that are of a fixed size or dimension. Clothing would be fine but say a lunchbox its an awkward shape to fit in level. Although it's waterproof the shell material is like mesh and traps the dirt, which can when dry be wiped off, but your left with dirt within the mesh. The strap material used is also quite 'catchy' it does not pull through the adjusters easily. The straps can also be easily pulled all the way into the adjusters with the ends being double thickness, they can get snagged and are quite difficult to release. The positioning of the start adjusters, for me at least end up right under my arm pit and cut my circulation causing my arm to go numb on a longer journey. I find the strap holder bungies to stop the ends of the straps from flapping around impossible to adjust when the bag is on. I've found this with my other Q bag, which has much longer straps.
November 29, 2021
You wouldn't know it was there.
I've had many bags over the years, and even the best, starts pulling at your shoulders , and letting you know you have weight there. With this bag, not only does it have a great capacity for carrying the various items you may need, but you can do so in total comfort. Excellent bag, I didn't know it was there, on my shoulders.
June 16, 2021
Not sure of the point
Bought this on a whim, but it will end up in the cupboard under the stairs. Not particularly comfortable, not great for carrying laptops as no padded inner sections, and the zips give the impression that they won't last for long. Just OK.
April 28, 2021
Great
light and good enough for me
February 2, 2021
Dont bother
I purchased this to replace one that had unfortunately gave up. It's just awful, the straps are completely useless, the bag rides up my back and it sits just under my helmet. I even added a chest strap but made no difference. Spend a bit more and get better
February 1, 2021
Good
Wery good bag and really good quality
January 30, 2021
Great bag
The quality of the bag is great I'll be using a lot throughout summer and hopefully it holds up
December 9, 2020
Laptop carrier
Not the biggest of bags. You'll not be using this for a week (or possbly a weekend) away but it fits the bill for me as it gives m laptop a bit more protection than the average bag. There is no cental strap but the bag still stays stable at commuting speeds.
December 8, 2020
Great price
Great price for a proper biker backpack
November 27, 2020
Wicked Backpack
Great backpack for the price Great bag ! Grab one while u can
November 22, 2020
Value for money
Lightweight, comfortable and loads of space. Perfect for ride-outs where there is no storage under your seat!! Ideal for commuting with space for a change of clothes.
November 8, 2020
Very good product
Very good product. Nice and good looking backpack. Good quality
November 3, 2020
Fabulous
My review is based upon a visual inspection and a trial fit, not on the bike. Great quality product, very comfortable to wear with a hoodie for general use or cycling, tried on over a textile bike jacket weighted and also a great feel. Very secure, with no abnormal movement No noticeable interference with my speed hump or lower rear helmet. Takes all shapes internally, butty box, laptop, spare clothes, waterproofs, etc. Bit of a tardis really. Great, secure zipper that snaps shut straps comfortable and secure too There isn't anything to be negative about this pack, especially at the price, better than some more expensive and recognised brands in my opinion. Can't wait to use it more and I would recommend anyone who wants a great value, well constructed, quality backpack. I would recommend anyone to purchase and enjoy its benefits.
November 3, 2020
Perfect riding bag
Absolutely brilliant bag for riding with. Aerodynamic, light and plenty of space. Well worth the money. Would definitely recommend to any rider 5*
PLEASE NOTE: The views and opinions expressed in the above reviews are solely those of the author and are not necessarily representative of the views of SPORTSBIKESHOP LTD.