Weise Hydra WP Leather Jacket
Customer Product Reviews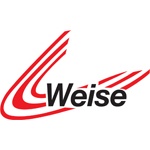 Our price
£369.99
£399.99
View Product Details
August 13, 2022
Brilliant but disappointed
Really happy with the delivery It came less than 24 from ordering Opened the package , happy again..it also came with strong coat hanger too which is a plus Upon trying it on a really good fit but I took the advice of the reviews and ordered a 48 when normally I'd have ordered a 44 so go a couple of sizes bigger My disappointment came when I zipped up the main zip and pressed the press stud with the company logo on and it fell off unfortunately ,that bit not good But overall a great product and would recommend I'll just superglue the popper back on to cover the small hole it left. The water proofing can't comment yet as not been out in rain the inner liner has really good pockets, one for large mobile phones and another good sized for glasses ,keys etc and finally it looks quality .
July 26, 2022
It's got it all!
Great quality leather jacket, understated but distinctive styling, with good venting, separate waterproof and thermal liners which can be mixed and matched, and reflective trim. Also a full set of armour included. I've only used it during the recent hot weather so without liners and with vents open and it was cool enough whilst on the move. I ordered a size up as other reviewers suggested but that was far too tight so exchanged for the next size up which is ideal.
May 24, 2022
One of the best leather jackets I have owned
After reading the reviews I went for a bigger size than normal - usually a 40/42 inch chest so ordered the 44 inch - it was still too small so sent it back and ordered a 48 inch, as the 46 size was out of stock. The 48 inch is perfect, allowing for layers underneath and still not feeling tight but also not feeling baggy. I have worn it in light rain and it was fine. Unlike other leather jackets it does not feel restrictive, and is less cumbersome than a textile jacket and definitely safer. Reviews were confusing about what size to go for - the best way is to put on all the layers you are likely to wear on the coldest day and take a loose measurement around your chest - then order that size and you will have the correct sizing. Brilliant service as usual from SBS with regard to next day delivery, easy returns and prompt refunds.
May 6, 2022
Great fitting Jacket
Was looking for a good quality leather jacket , with all the armour already in place. Fancied a Furygan but couldn't find one that had it all. Came across the Weise & decided after reading the positive reviews would give it a go. Looks & fits great ,,,removed the liners and wear it out casually. If the weather stays fine towards end of May will wear it rather than my textiles down to France (bought the matching leather jeans too).
April 26, 2022
It's a nice jacket
This is a very nice & it's comfortable jacket
March 19, 2022
Great quality jacket
I tried a few jackets on in the shop and nearly forgot about this one which I tried on last, glad I did as it's a great jacket and fits like a glove. As others have mentioned I needed to go up a size from my usual, I'm 5'7 & 72kg and normally wear a medium 42 which was too small, the 44 large was a perfect fit for me.
December 10, 2021
Go Big(ger)
Really nice jacket, feels like excellent quality, leather feels thick, not fully tested out yet as it was bought as a xmas present. As many others have said, you will need a couple of sizes above your usual size, especially, if like me, you have a bit if a belly!
August 23, 2021
Excellent leather jacket
Comfortable fit, using with all liners removed, pockets are a good size, air vents work well, cuffs are a little tight
July 10, 2021
Amazing service!
I bought the jacket to match the Hydra trousers which I'd bought a couple of weeks before. I normally wear 38-40 but based on other reviews I went for a 44 which I'm happy with but it is a snug fit. If you are big for your size you might consider going up 3 sizes. I'm very happy with the features and quality of the jacket. I ordered it on Saturday afternoon and it arrived the next day before noon. Amazing service!
July 6, 2021
Just awsome!
I bought the jacket and trousers combo. Perfect fit, all mod cons, Found the waterproof lining tended to stick to my skin but nothing a good base layer doesn't dolve. Haven't worked out how attach the thermal liner without the waterproof one for those cold but dry autumn/winter/soring days but that could be just me being dense....
July 3, 2021
No compromising safety 4 waterproof textiles again
The Hydra jeans and jacket combo is the best rider apparel I've bought in 20+ years of motorcycling. There is no need to compromise safety for waterproofing by wearing textiles anymore for me. I've tested these on a wet motorway ride - the treated leather keeps the water out and dries quickly when the rain stops, so I remained dry and warm beneath. This is a seriously high quality product. The materials and construction are robust and flawless. The jacket fits my chest size snugly and comfortably, but isn't very generous for those of us carrying a bit more podge around the middle when zipping up. Zip ventilation provides additional comfort on warm, dry days. There's adequate zip pockets that are comfortable to use. The armour provides quality protection without unduly restricting movement, but I was disappointed that chest armour wasn't supplied, or even has the option to fit. The waterproof lining is easy to remove for cleaning / dry riding days, as well a thermal liner, which isn't bulky. The two zip options for zipping to a jacket (back or all round) work well with the Hydra jacket. All in all this combo looks and performs superbly. Quite expensive, butt worth the investment in safety, comfort, and convenience.
April 2, 2021
Long arms
Made with good quality leather and has a removable waterproof lining and inside that a removable quilted jacket, the down side is the jacket has two pockets (one for your phone) but the jacket only has one internal pocket when this is removed. The arms are quite long for the length of the body and the "short zip" gets in the way of the full length zip when joining the trousers. You will feel protected when on as the leather is quite thick but I do reccomend getting some Putoline leather wax treatment to help soften it up.
March 8, 2021
Weise Hydra Leather Jacket
Excellent quality jacket. Plenty of useful pockets and air vent zips. Fits well and I like others went of two sizes up. Normally a 40 but went for a 44.
February 17, 2021
Weise hydra wp leather jacket
Only used this jacket once so far and found it a little too fiddly to attach to my weise psycho pants and to zip the inner layer compared to my weise psycho 2 jacket but after a 30 mile run on a really windy Scottish ride found it to be warm and more aerodynamic than my other jackets . Haven't tested in rain yet so hoping it lives up to expectations. I must add as the reviews state I went up 2 sizes and it was still worryingly neat fitting so I'd recommend 3 sizes if you are rounder than most 4 sizes if you want to wear extra layers underneath. Seems good quality and felt comfortable once I got going.
February 10, 2021
Excellent
Amazing jacket. Wind protection is fist class. The jacket is heavy, but well protected with good armour and easy to move around in. Exceptional quality. Used every day in all weather and perfect.
July 12, 2020
Great
Great service, easy to deal with, jacket fits superbly I am very pleased with it I went for the size 56 as I'm 6,6 and 19 stone gives a nice amount of flexibility
June 25, 2020
Excellent
Perfect medium of sport and casual I'd say. Excellent build quality and oozes class. Another great service from sports bike shop.
March 15, 2020
Good Jacket
This is my first leather jacket. It feels a little stiff but hoping it'll soften in time. As other reviews, get a size bigger. For those, like me who are a little rounder at the waist, go for two sizes.
February 5, 2020
Quality gear
Finally found a jacket that fits. I've got a bit of a belly and struggled to find jackets long enough. Choosing touring style rather than sports type has helped. Lovely leather and very simple lines and shape that shout style and quality. Needed 2 sizes larger to fit snugly.
January 22, 2020
Sexy piece of kit
Excellent leather quality and stitching. Yet to test in the rain, but the way in which the waterproof liner zips-in from waist to wrist provides confidence - as does the thickness and suppleness of the leather in the event of an accident. I need to get the jacket adjusted as it is not suited for those of us with some extra meat on the bones. To fit round my waist I had to go up 2 sizes and now the arms are too long. But still cheaper to buy this and adjust than pay for a made-to-measured piece.
PLEASE NOTE: The views and opinions expressed in the above reviews are solely those of the author and are not necessarily representative of the views of SPORTSBIKESHOP LTD.