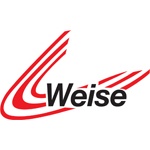 Weise Tempest Unlined Oversuit - Black
Verified Customer Reviews for Weise Tempest Unlined Oversuit
Spot on
29 November 2022 by Matt
Sizing is good. Ordered the same size as my bike gear, didn't need to go any bigger. Stayed dry in the rain, keeps the wind out, and some warmth in.
Very Adequate but baggy
13 October 2020 by Simon H
Great suit, large leg holes to go over boots with decent fasteners.
Not made to be a fashion statement but does job well and better quality than anticipated
Weise have got it covered
23 March 2018 by Anonymous
I bought the Weise Tempest suit to go over a leather jacket and waterproof jeans in very wet conditions as I commute daily.
I am 5'10, 40 inch chest and 28 inch waist, so I bought the Small size. They fit perfectly, but if you are any taller they will sit higher up your shin.
On there first excursion in pouring rain and lots of spray on the motorway, they were totally waterproof.
The waterproofs have one external pocket but do not have the ability to 'stuff' into itself for compact storage. I purchased a small compression sack which does the job. They pack down pretty small and don't take up much space in my backpack. I definitely would recommend these waterproofs.
Good jacket, good suit
03 May 2016 by John M
Got this oversuit as I have a Weise Jacket and if the suit is of the same quality that's good enough for me. Glad to say that it is. The fit is good and it works well in the rain. What more can I say?
Style: Hi -Vis
OK so far
16 December 2015 by Anonymous
On my first journey in persistent heavy rain it was completely waterproof so I hope it stays that way for longer than some other similarly constructed lightweight oversuits I've had over the years. I ordered my size and found plenty of room in it. It felt quite warm and draught proof too. My only concern so far is the collar which I found too small to Velcro together with all my winter gear on. Could be OK in summer though.
Does a good job
14 December 2015 by Mike C
After finally getting a wet day without 50mph winds(!!), I donned the suit and took the Vespa GTS up to Lancaster on the back roads and then the A6, returning via the M6 and M55. Rain all the way, lots of spray on the m/ways and covered 55 miles, reaching.....well lets say the national speed limit!!.
Had my usual bike protection gear on underneath (lets water in after ten minutes if heavy rain) and tucked new Weise gloves into sleeves too. Stayed a bit too warm even for a wet December, but only my jacket cuffs got wet beneath the oversuit. I recommend putting on outside if possible, as it's quite sweaty work indoors! I got larger size which does cause drag, but makes it easier to wear proper protection underneath.
Bearing in mind the cost of, say Alpinestars gear, this Weise oversuit does the job well for a little over 50 pounds.
Pretty good
23 November 2015 by Anonymous
Not yet tried in heavy rain but seems good so far. Good size, and feels good quality.
Keeps me dry
22 October 2015 by Gareth
I bought my actual size instead of buying a size bigger as some have suggested. I've had absolutely no trouble getting the oversuit on and off over my leathers (which have shoulder, forearm, hip and leg protection) - the only issue was the usual hopping about while trying to get your other leg in that happens with any waterproofs you're trying to get on hurriedly amidst a downpour.
The only bit that I don't like is the neck area, it's rather inflexible and so ends up irritating me by pressing into my throat. - I have to just leave the Velcro fastening undone so I can move my head freely, I imagine it would chafe quite a bit if I didn't do this.
The zip feels and looks like it's not that sturdy - I'd have preferred something a bit more substantial, that said, I've had no problems with it so far!
I went 2 sizes bigger
31 August 2015 by Stephen J
Yes it was abit big on me but did the job. Bought this to go to Scotland for a week easy to get on and off over all the clobber us bikers wear.
Quality
28 August 2015 by Simon
Not had a chance to wear yet but seem very well made. I didn't go a size larger as prefer a tight fit, this does however make them difficult to get on and off.
Happy with suit
07 July 2015 by W T
Bought but not yet used in rain. Purchased to keep in emergency in pannier. I'm 6.1 slim wearing Alpinstar Andes textile jacket, bought Extra Large and very happy with fit, selecting one size up. Very light weight and the 3rd of the size rolled up than my 20yr old Frank Thomas Aquapac! Didn't come with a black suit bag, just a retail clear presentation slip. Rolls up very small. Seems unobtrusive around the neck seal and suit fabric is not restrictive. The big yellow panels aid viz in poor light.
Style: Hi -Vis
Good suit
10 June 2015 by John S
Oversuit works well. 280 mile in rain last week and still dry at the end. Reasonable price too and fits in a small stuff bag. Take it with me all the time.
Style: Hi -Vis
Very good
15 April 2015 by John P
Have worn the suit three times and found it very good. The size was perfect, as per instruction I bought the same size as the jacket and the suit comes a size bigger. I am 6ft tall and it is plenty long enough for me. Great value for the money.
Don't go 1 size larger
19 February 2015 by Mike
I'm a medium and medium fitted me fine. Worn in anger once so far and performed better than the Alpinestars El Nino which seeped through at the crotch. Do the zip velcro up carefully to ensure a good seal and you can't go wrong. The first one I received split the seam at the zip the second time I put it on, but the replacement has been ok so far.
Go 1 size larger
31 December 2014 by Andrew B
I bought a medium suit as I have medium Weise textiles. Suit fits tightly, is very short in the leg (I'm 5'10") and therefore rides up over the tops of my boots defeating the object. Collar is a little high and stiff.
All good
20 December 2014 by Stuart B
I just needed a reasonably priced oversuit that I was only going to use occasionally. Unfortunately on a recent Europe trip it got used more than I was expecting it. It performed well keeping me dry, was easy to get in and out of quickly and stood up to the rigors of the tour without incident.

Style: Hi -Vis
Still dry, does the job well
12 November 2014 by David
For the money I just expected a simple one-piece oversuit to keep the rain out.

So far, this has done the job really well.

No bells & whistles - it won't do anything in particular to keep you warm, other than keeping you dry.

But worth it all the same.

Seems robust enough that it'll last a good while.
By far the best budget option
30 October 2014 by Carl W
Really good quality rain suit, helps keep you warm as well as dry. Probably the best you'll get for the price. Ever so slight rubbery feel which helps with the water resistance. Just make sure you pull the Velcro taught from top to bottom before closing it as some drips can seep through if not.
As for Sportsbikeshop, definitely the cheapest for most accessories online. I have since bought waterproof gloves & boots from here and this site was cheapest online for both. Service was 5*

Description
Weise Tempest Unlined Oversuit - Black
Fully waterproof
Taped and welded seams
Mesh half lining
Full-length 'off-set' chest to leg zip
Elasticated waist, ankle and wrists
Leg gusset with poppers
Reflective tape on the back of the suit
Leg pocket
YKK zips used throughout
Size Guide

| | S | M | L | XL | 2XL | 3XL | 4XL | 5XL |
| --- | --- | --- | --- | --- | --- | --- | --- | --- |
| UK CHEST | 40 | 42 | 44 | 46 | 48 | 50 | 52 | 54 |
| EURO SIZE | 50 | 52 | 54 | 56 | 58 | 60 | 62 | 64 |
Product Specification
Manufacturer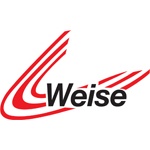 About
Weise
Over the last 10 years, Weise motorcycle clothing has built an enviable reputation for producing bike clothing that not only looks good but also delivers in terms of quality and functionality. Whilst some brands may compromise in areas such as stitching and materials, Weise refuse to settle for anything less than the highest levels of quality, a philosophy they've stuck to since the brands creation. Despite this passion for quality of product, the entire Weise motorcycle clothing range represents incredible value for money and features many innovations and technical elements found normally on only the biggest brand names in the market. Weise clothing, for example, features only the very best armour across the range which is supplied as standard, to fit all major impact areas. Their belief is such that the entire range of Weise bike clothing is covered by their 2 year, no quibble warranty. The latest collection is here and in stock in it's entirety, from the extensive range of Weise textile jackets to the full range of bike boots.
Questions and Answers
Questions and Answers
I am looking at this item and was wondering what size would be best. I am about 6 foot 3 but quite thin but have textile clothing which is bulky when riding and suite will need to go over this so what size would you recommend?

October 3, 2013

For your height, we would think a minimum of size Large would be required. The suits are designed oversize as standard and should correspond to the sizing of your jacket.

Would the xxxxxl size of this fit over a 4xl jacket?

April 28, 2012

As the oversuits are designed oversize as standard, the xxxxxl Weise suit should comfortably fit over a 4xl jacket.

I am interested in purchasing a waterproof over suit. I have XL textile jacket and trousers but unsure what size over suit to order?

July 8, 2011

The over suits come designed oversize as standard and as such should accommodate standard clothing sizes.

You won't get it cheaper.
Our Price Match Promise.