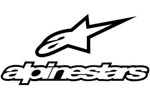 Alpinestars Neckwarmer - Black
Verified Customer Reviews for Alpinestars Neckwarmer
Cosy and warm
06 December 2023 by Anonymous
Cosy and warm for winter riding and very comfortable.
Needed a bit more warm...
06 December 2023 by Richard
I bought this to supplement neck warmers I already have, which are more suitable for warmer weather.

This is much better for colder conditions and so far it is doing a great job of keeping my neck, and, by extension, my body warm.

It feels good quality, it's comfortable, and I like the snug fit, which stops air from getting inside it and into my jacket.

All in all, a good buy.
Brilliant
06 December 2023 by Jason R
Perfect, It is nice and warm and snuggly fitted
Alpinestars neckwarmer
28 November 2023 by Anonymous
Lovely and warm would be better if it was a little longer.
Neckwarmer
27 November 2023 by Jo
Lovely soft fabric to keep your neck and chin cosy. I'm slim built and can't find it too tight around neck, it's just right.
Alpine stars Neckwarmer. - Black
10 November 2023 by Paul G
It is lovely and warm.
And good value for the price.
I found it a little tight. That may be intentional. And it might loosen up. I've only used it once.
Keeps me warm
30 October 2023 by Robyn
Great service from SBS. The neck warmer is nice and warm, feels like a quality product. Covers my neck and tucks into my helmet. Ideal for the colder weather.
Neckwarmer
12 October 2023 by Anonymous
Definitely helps with keeping the cold wind off your neck and sneeking down your jacket.

Very comfortable to wear, nice fabric .
Tube
18 September 2023 by Howard J
Very pleased now that the cooler weather is on its way. H.
Nicely made and comfortable
28 August 2023 by Anonymous
Could be an inch or so wider but well made and very comfortable
Warm and comfortable
14 August 2023 by Alastair C
Even though it is summer I need such a buff for early and late rides. Very comfortable and more substantial than anything I already have. Excellent value too.
Really warm
26 April 2023 by Anonymous
Really soft and very warm, excellent value.
Neck warmer
22 April 2023 by Adrian G
Does exactly as described. Keeps the chill out, but not too heavy
Quality
21 April 2023 by Carl P
Very warm double layered quality garment Large enough to go well below your neck
Should have bought one before
18 April 2023 by Paul C
Needed something a little warmer and to stop the cold air getting to my neck etc. Looked at this before but only now decided to get one and it was a revelation over the usual cotton neck tubes. Good quality, warm and kept my neck/chin area nice and warm on a cool days riding. I would recommend it and should have bought one ages ago!
Very good
31 March 2023 by Adam S
I can see why this is such a great seller for SBS.
I bought to replace a really old non-biking brand thermal neck tube that has seen better days.
I only intended to use this is winter but wow, it's so comfortable! It's elasticated but not too tight, just the right fit and can be worn with another neck tube for extra comfort, but this is super snug against my neck it's just become my favourite neck tube1
With that simple A-Star logo just showing, it looks cool but keeps you warm!!
Great service from SBS too, super quick and easy ordering
Excellent
26 March 2023 by Trucker P
I have had many neck warmers over the years and this one is great value for money and keeps that cold out. The quality is very good, soft material and well stitched together. I don't get any chaffing or itching with this one unlike many others I have purchased over the years. It is 12 inches long so you have plenty to pull above the chin whilst keeping your neck draft free, worth every penny.
Alpinestars neck warmer
05 March 2023 by Richard D
Does it's job, keeps my neck warm.
Manufacturer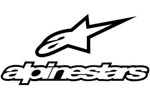 About
Alpinestars
Alpinestars, a truly world class brand of motorcycle apparel. Founded in the early 1960s by Sante Mazzarolo, Alpinestars has grown to be a world leading manufacturer of professional racing products such as leather jackets, jeans, boots and 1 piece suits. Whilst their leathers are worn by some of the biggest names in bike racing, they also specialise in high performance textile jackets, jeans and gloves. From F1 to Karting, the World Rally Championship to NASCAR, Alpinestars work with the very best drivers and riders to bring design innovations to all aspects of professional motor-sport.

You won't get it cheaper.
Our Price Match Promise.