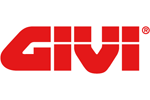 Givi TRK33BPACK2 Trekker Black Monokey Panniers (Pair) - 66 Litre Total Capacity
Customer Reviews
for Givi TRK33BPACK2 Trekker Black Monokey Panniers (Pair) - 66 Litre Total Capacity
Description
Givi TRK33BPACK2 Trekker Black Monokey Panniers (Pair) - 66 Litre Total Capacity
Sold as a set of panniers
Patented Monokey system
Matt black finish
Maximum load of 10kg per case
Maximum capacity of 33 litres per case
Practical and durable design
Easy to fit and remove
These side cases require a motorcycle specific Givi fitting kit which will need to be bought separately.
| Depth | Width | Height | Max. Capacity | Max. Load |
| --- | --- | --- | --- | --- |
With a total capacity of 66litres (33ltr each), thanks to special selectors placed inside the cases, you can convert either or both cases to either fully open the entire lid or only the uppermost smaller opening (very practical for quickly accessing items from the case, avoiding any ill-timed and embarrassing spillage of the entire contents). Elaborately trimmed, these cases are not necessarily specific to just enduro bikes, they can also be a luxurious accessory on the more elegant ones. All this diversity sold in a single unique package, combined with the ability to use one on its own as a top box on the Monokey plates, gives the biker the opportunity to choose the best combination to mount on the bike in order to suit his/her space needs.
Related Items
Manufacturer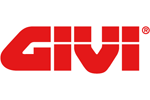 About
Givi
Real passion, Italian design, strong technological ideas and specific knowledge of materials; these are the key factors of the international success of Givi, which led a small factory in Brescia to become the leader in motorcycle accessories. Today, Givi hires nearly 500 employees all over the world, working with the same determination of the first day.
Givi's mission is a constant commitment to produce, realise and distribute quality products, which can improve the equipment of the motorbike and bikers themselves in terms of security and technical performances. This engagement is only possible thanks to the team work of Givi, which relies on a sustainable development of the product.

See all Givi products…
Questions and Answers
Questions and Answers
Hello, having just read the empty weight of one of these boxes, does the max load of 10kg include that weight? Or is it separate in effect giving a max load on the bike of 15kg per side so to speak.

May 1, 2019

The max load excludes the weight of the cases and refers to the luggage contents only.

hello, can theses be fitted to a 2007 Harley Davidson softail

April 17, 2019

Unfortunately Givi do not manufacturer any items for Harley Davidson, apologies.

Does the TRK33BPACK2 Trekker kit, of 2 x 33litre panniers contain a 'spare' lock? so that you can match an existing givi top box to the new panniers? I've seen these pannier pairs elsewhere , WITH, the spare lock included. Regards, Rod

January 23, 2019

We can confirm that these panniers will be provided with a spare lock mechanism, that may be installed into a top case.

Is there a fixing kit for the KTM 2017 1290 super adventure s if so what is the cost please Many thanks Paul Foster

December 10, 2018

You require Givi part PLR7706, quick find number 375747.

Can these be fitted to a BMW S1000XR? If so what fitting kit is required?

October 6, 2018

They can be fitted to a BMW S1000XR with the PLR5119 fitting kit.

I already have a pannier rack fitted to my 2017 BMW r1200 GSA TE. It came as standard on the bike when bought. Will these panniers go straight onto them. They look the same size as the PLR5108 system.. Regards Bob

January 2, 2018

Unfortunately it is not possible to fit Givi items to BMW specific products.

How much does each case weigh? I have a smaller bike and don't want anything too heavy.

November 3, 2017

The empty weight of each pannier is 12.76 lbs (approx 5.79kg).

Do they do a racking system for my honda nc750x. (2017) thanks

March 21, 2017

If you have the 2016-2017 "G" model, you will need the PL1146 pannier holders, quick find number 286809. If not mounted together with the 1146FZ rear rack, you will also need the 1146KIT (quick find number 286811) to fit the pannier rails

What mounting hardware do I need for a 2015 verseys 650

March 21, 2017

Givi PL4114CAM Tubular Cam Side Pannier Holders - are required to fit these panniers. This can be found on our quick find number 311863

Can you fit a full face helmet in these?

February 8, 2017

The Trekker 33 litre panniers are not large enough to carry a crash helmet.

Hey, I'm interested in buying these panniers but have a couple of questions. - I already have Givi panniers on my Suzuki Vstrom DL650 (monokey system) and was wondering if these cases will fit on the existing rack - http://imgur.com/a/w4G4i (not sure how to find a model number) - are there any plans to stock these in silver? Cheers, Cronin

January 30, 2017

The panniers will fit unless you have the specific pannier rails for the V35 panniers. The panniers are available in silver (quick find number 206536)

You won't get it cheaper.
Our Price Match Promise.