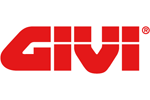 Givi V35N Monokey Panniers (Pair) - 70 Litre
Customer Reviews
for Givi V35N Monokey Panniers (Pair) - 70 Litre
Description
Givi V35N Monokey Panniers (Pair) - 70 Litre
Sold as a set of panniers
Patented Monokey system
Matt black finish
Maximum load of 10kg per case
Maximum capacity of 35 litres per case
Practical and durable design
Easy to fit and remove
Bought as a pair, these swish Givi V35N pannier cases are notable from lower-range cases in that they are specifically designed as side cases, and thus feature reflectors on the tail of each case. Holding 34 litres per case, the Givi V35N can fit one full face helmet and feature an internal elastic belt for stabilising your belongings. Along with a two year guarantee, these cases feature Givi's revolutionary Monokey system, which allows for easy locking and attachment with a single key. In order to easily carry your luggage with you, why not consider a pair of GIVI T443 inner bags available as an optional extra.
These side cases can only be fitted with PLX... or PLXR... pannier holders which will need to be bought separately.
| Depth | Width | Height | Max. Capacity | Max. Load |
| --- | --- | --- | --- | --- |
Manufacturer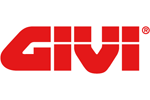 About
Givi
Real passion, Italian design, strong technological ideas and specific knowledge of materials; these are the key factors of the international success of Givi, which led a small factory in Brescia to become the leader in motorcycle accessories. Today, Givi hires nearly 500 employees all over the world, working with the same determination of the first day.
Givi's mission is a constant commitment to produce, realise and distribute quality products, which can improve the equipment of the motorbike and bikers themselves in terms of security and technical performances. This engagement is only possible thanks to the team work of Givi, which relies on a sustainable development of the product.

See all Givi products…
Questions and Answers
Questions and Answers
I have a 2016 NC750X a-g with givi top box, is there a kit to add these panniers to my bike?

April 27, 2019

You require the PLX1146 pannier holders.

Hi, Is there a side frame mounting kit for this type of pannier kit available for a 2002 Yamaha XJR1300 Thanks & regards

April 27, 2019

Unfortunately not, sorry. The only item that Givi list for your bike is the 341F rear rack.

Hi, Will these fit a Kawasaki Vulcan S 650? Thanks

April 9, 2019

Unfortunately Givi do not make pannier holders to fit the V35 panniers to your bike, sorry. Any Monokey panniers will fit using PL4115 pannier holders, apart from the V35 or V37 cases.

Hi, do these fit a mt09 tracer (2017)? thanks mark

January 15, 2019

The V35 cases will fit, but they require the PLXR2122 side case holders.

Will they fit a 08-18 Hyabusa and if so what mounting hardware is required. Also would there be an adapter to allow them to fit to SW-MOTO quick lock EVO side carriers. thanks.

October 25, 2018

Unfortunately Givi do not list any pannier holders for the Hayabusa, and so we are not able to advise, apologies. We would recommend contacting SW Motech, as we believe that pannier rails to fit Givi or Kappa luggage are available from them.

Hi, will these fit onto a 2016 Honda VFR Crossrunner, as I already have a Honda specific top box.

August 27, 2018

The V35 cases can be fitted to your Crossrunner using the PLXR1139 rapid release side case holders. The indicators will require moving from their original position.

Do these panniers fit kawasaki z1000sx (2011) model - thank you

August 13, 2018

Yes, if you use the PLXR4100 side case holders. If you wish to mount them without the Givi 4100FZ top case rack, you will also need the 4100KIT.

hi do they do a fitting kit for a triumph bonnieville t120 2017

January 12, 2018

Unfortunately Givi do not list V35 pannier holders for your bike. They do list the PL6410 pannier holders - these are suitable for Monokey side cases but not the V35's.

Can these be fitted to a CBR600F 2013?

October 27, 2017

They can, you will need to use the PLX1102 pannier holders. If you are fitting them without the 1102FZ rear rack, you will need to use the 1102KIT.

Hello, will these panniers attach a Givi Wingrack system fitted to a Honda VFR 750f (1990)? Thanks

October 23, 2017

No, unfortunately these would not be suitable.

will the Givi V35N panniers fit the PL8700 fitting kit for my Benelli TRE-K 1130 please

October 9, 2017

Unfortunately not, sorry. The V35N panniers will only fit pannier arms with the code PLX or PLXR that are not available for your model. The PL8700 pannier arms are also discontinued. If you already have the PL8700 arms, you can use any Monokey panniers other than Camside or the V35's.

Hi, will the Givi V35 panniers fit on my Triumph tiger 1050 2011 using the Givi PL727 fitting kit. If so, do you sell this kit? Thanks

September 13, 2017

Unfortunately the PL727 pannier holders will not be suitable. Givi do not list pannier holders to accommodate the V35N panniers to fit your motorcycle.

I have a BMW R1200C and ideally I would like a pair of these for the bike. I guess I will also needs mounting brackets, but I do have the standard BMW bracket already attached. If these are incompatible, do you have alternatives for me. Many thanks

September 1, 2017

Unfortunately Givi do not list any items for your BMW R1200C motorcycle.

Any chance they will fit a 2017 Triumph t100 please??...

August 24, 2017

Unfortunately the Givi V35N Monokey Panniers are not compatible with a Triumph T100.

Hi - Will the Givi V35N Monokey panniers fit a 2003 Honda Blackbird with the Givi 248F Monorack arms? I am unsure what the PLX / PLXR pannier holders are as I cannot find them on your site search?. Alternatively can you recommend panniers to fit the Blackbird with the correct fitting kit? Thanks

March 18, 2017

Unfortunately Givi do not make the PLX/PLXR pannier holders for your bike so you will not be able to use these panniers. You would need to purchase a Wingrack to fit panniers to your Blackbird, which we are not able to supply, apologies. This would allow you to fit any Monokey panniers (but still not the V35N)

Can they be mounted on a 2002 Suzuki GSX750F?

March 8, 2017

Unfortunately not, Givi/Kappa no longer make pannier rails to fit your bike, apologies.

Hi, can you tell me please what the difference is between the V35N and the V35NT. There is quite a price difference. My bike is a BMW R1200RS 2016. Many thanks

March 3, 2017

The V35N has red reflectors, whilst the V35NT has clear reflectors. Other than that the panniers are the same.

Is there a fixing kit for a 1999 Honda vfr800?

March 3, 2017

Unfortunately not, sorry. Givi still manufacture pannier holders for your bike, but they are not suitable for the V35N cases. They are suitable for any other Givi Monokey cases.

Do Givi do a fixing kit for these paniers for a 2016 Triumph Tiger Sport (new shape)? Thanks

February 27, 2017

Unfortunately Givi do not make V35N pannier holders for your bike. The only rails that they offer are the PLR6404 which is for any Monokey panniers except the V35. Be aware that Trekker Outback panniers which are a Camside fitment will not fit the PLR6404 either.

Can you supply a PLX pannier holders for a kawasaki versys 1000 - 2015 ?

February 23, 2017

Yes, The quick find number for the PLXR4113 pannier holders is 239557. These can only be used with the V35 panniers.

Can you supply a PLX pannier holders for a 2009 BMW F650GS twin, if so what is the price. Like the V35N panniers, they look great, Cheersa John

February 22, 2017

Unfortunately Givi do not make the PLXR pannier holders for your bike, so you would not be able to fit the V35 cases, sorry.

re-givi PLX orPLXR... pannier holders for 2015 hayabusa i cant seem to find them on your site regards steve

February 7, 2017

Unfortunately Givi do not manufacture any pannier holders for your bike, sorry.

You won't get it cheaper.
Our Price Match Promise.