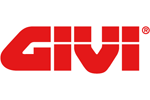 Givi V35NT Monokey Panniers (Pair) - 70 Litre
Pair of 35 litre Monokey panniers with matt black finish and clear reflectors
View full details
Customer Reviews
for Givi V35NT Monokey Panniers (Pair) - 70 Litre
Description
Givi V35NT Monokey Panniers (Pair) - 70 Litre
Sold as a set of panniers
Patented Monokey system
Matt black finish
Clear reflectors
Maximum load of 10kg per case
Maximum capacity of 35 litres per case
Internal elastic straps to steady contents
Practical and durable design
Easy to fit and remove
These side cases can only be fitted with PLX... or PLXR... pannier holders which will need to be bought separately.
| Depth | Width | Height | Max. Capacity | Max. Load |
| --- | --- | --- | --- | --- |
Bought as a pair, these stylish Givi V35NT Tech pannier cases are notable for featuring smoked reflectors on the tail of each case, making for an especially smart appearance. Holding 34 litres per case, the V35NT Tech can fit one full face helmet and feature an internal elastic belt for stabilising your belongings. Along with a two year guarantee, these cases feature Givi's revolutionary Monokey system, which allows for easy locking and attachment with one sole key. In order to more easily carry your luggage with you , why not consider a pair of GIVI T443 Inner Bags available as an optional extra.
Manufacturer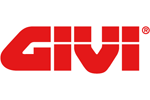 About
Givi
Real passion, Italian design, strong technological ideas and specific knowledge of materials; these are the key factors of the international success of Givi, which led a small factory in Brescia to become the leader in motorcycle accessories. Today, Givi hires nearly 500 employees all over the world, working with the same determination of the first day.
Givi's mission is a constant commitment to produce, realise and distribute quality products, which can improve the equipment of the motorbike and bikers themselves in terms of security and technical performances. This engagement is only possible thanks to the team work of Givi, which relies on a sustainable development of the product.

See all Givi products…
Questions and Answers
Questions and Answers
Hi Will these panniers fit a Triumph Explorer 1200 generation 1 2014 if so what fitting kit will I require

June 7, 2019

Unfortunately Givi do not make pannier rails to fit the V35 or V37 panniers to your bike, apologies. You can fir any other Monokey panniers using the PLR6403 rails, apart from the aluminium DLM36 Trekker Dolomiti side cases.

Hi, would them fit on my Tiger 800 2011 Triumph. Could you advise on which rail should be coupled to?Thanks very much

May 28, 2019

Unfortunately you will not be able to fit these panniers to your Tiger, sorry. You can install any normal Monokey cases apart from the V35 or V37 panniers using the PLR6409 pannier holders. If you wish to fit Monokey Camside panniers, you will need the PL6401CAM pannier holders.

will these fit CBR500R twin motorcycle [2014] and do they come with mounting brackets. thank you

May 15, 2019

Unfortunately Givi do not make pannier rails to fit the V35 or V37 cases to your bike. You can fit the E22,DLM30A, or DLM30B Monokey panniers to your Honda, but you will require the PL1119 pannier holders. The pannier holders need to be mounted in conjunction with the SR1119 rear rack.

Hello. I'm waiting for the new Yamaha T7 and these are one of my choices. Can you tell me if soon after the bike is out, is Givi providing a rack for it? Many thanks.

May 6, 2019

We would think so, but unfortunately we are not yet in a position to be able to advise you.

Please advise mounting kit and price to fit a 2011 Suzuki Bandit 1250FA. THANK YOU.

April 27, 2019

You require Givi part PLX539. If enter this code into the search bar at the top right of the website, it'll take you straight to the correct item.

Can I fit these to a Honda NC750SA?

April 19, 2019

If your bike is a 2014-2015 model you will require the PLX1111 pannier holders.

Hi - Do you know the part number for the fitment bracket for a ZZR1400 mark 2 (i.e 2012 onwards)? Thanks.

February 25, 2019

Unfortunately Givi do not offer pannier holders for hard luggage on the generation 2, apologies.

Can I fit these panniers to a honda cb500f 2018

December 15, 2018

You will require Givi part number PLX1152 Specific pannier holders for V35 MONOKEY® side cases. It can be mounted without the specific rear rack 1152FZ using the 1152KIT.

Will these panniers fit to a honda VT 750 shadow spirit 2007 and a Harley Davidson Sportster superlow 2011

December 6, 2018

Unfortunately Givi do not offer any pannier options for either bike, apologies.

Will the V35NT Panniers fit a ZZR1400 2010 model, and which holders? I'm desperate!!

November 16, 2018

You require the PLX446 pannier holders. These will take the V35 and V37 Givi panniers.

Good for a 2013 CBR 600F?

October 6, 2018

Unfortunately the Givi V35NT are not compatible.

Hi Which GIVI Panniers will fit a R1200RT BMW 2010 model?

August 28, 2018

Unfortunately Givi do not list pannier holders for your bike, apologies, and so we are unable to advise on panniers fitment.

Is there a lighting kit for these?

August 20, 2018

These are not suitable for use with a Givi lighting kit.

Will these fit to a 2017 Honda CB500F ? if they will can you provide details for what additional fittings will be required

August 20, 2018

You require the PLX1152 pannier holders to fit the V35NT panniers to your bike. If you are mounting them without the 1152FZ rear rack, you will also need the 1152KIT.

Hi, got a Triumph Bonneville T120 2016, will the Givi V35NT panniers fit if so which fitting kit do I need? If not which hard panniers will fit? Thanks in anticipation.

August 8, 2018

Unfortunately you are not able to fit the V35 cases to your Triumph. PL6410 pannier holders will enable you to fit any other Monokey panniers.

I have a 1997 Honda VFR750 what would I need to purchase to fit the panniers too

June 28, 2018

Unfortunately Givi do not list pannier rails for this motorcycle.

Hi, Ive just purchase a CBR1100, year 2001 model. It has the Givi wing rack mounting.Can I attach these panniers to this system? Many thanks

April 3, 2018

Unfortunately not,as the V35 cases require a specific pannier mounting kit which is not available for your Honda.

Will these panniers fit onto cb1300 0/8

March 19, 2018

Unfortunately Givi do not list any pannier holders for your year of bike, apologies.

Will these fit on givi pl4114 rack and be compatible with 2015 Kawasaki versy 650

February 8, 2018

The V35 panniers will only fit onto the PLX4114 pannier holders. They will not fit onto the PL4114 rack, sorry.

Hello. I am interested in a pair of Givi V35NT Panniers for my MT09 Tracer. The description refers to PLX or PLR holders. I can't identify these on your site. Could you please clarify?

January 29, 2018

You will need to use the PLXR2122 pannier holders, as these are specific to the V35 cases and the Tracer. If you type PLXR2122 into our search bar it will take you to the correct item.

Hi, I have a Honda CB125F 2016 and have the GIVI Rear Carrier SR1142 and previously purchased the Givi B47NT Blade Tech Monolock Top Case from you. Can you tell me what carrier I will require for the matching Givi V35NT Panniers. Thank you

March 11, 2017

You will not be able to fit the V35NT panniers to your bike, they require special pannier holders that Givi do not make for your bike. You will only be able to fit the E22 panniers, using the PL1142 pannier holders(quick find number 311883)

You won't get it cheaper.
Our Price Match Promise.