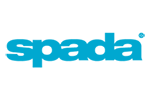 Spada Chill Factor 2 Inner Gloves - Black
Verified Customer Reviews for Spada Chill Factor 2 Inner Gloves
Inner gloves
15 November 2023 by Steve H
Again, I purchased these to go in my winter gloves, they felt really nice and a good fit, but soon let the cold through maybe I just need to purchase an even better pair of winter gloves would I recommend them? Yes I probably would for the price.
Nice inner gloves
05 January 2022 by Joe
As far as inner gloves go these are fairly good. They work up to about 3 or 4 C for me and then the cold penetrates and my fingers go numb. I got these as my heated gloves stopped working, so needed something until I get them back. For that - they do the job. Fine for chilly days but they struggle with more intense cold.
Perfect inner gloves
19 October 2021 by Nigel M
I use silk inner gloves which unfortunately attach themselves to any piece of velcro they come across and get very tatty looking. On a wet visit to Sportsbike shop I thought a new dry pair of inners would be a good idea. They are warm, comfortable and despite looks, seem no more bulky than my silk ones. so no negatives. These are my go to inners now with some tatty silk ones as back ups. The best way to sum them up is that you really won't notice you are wearing them.
Great undegloves
06 May 2021 by Adam
Great quality product. Fits well. No issues with using them under regular gloves during riding.
I would recommend.
Average
06 May 2021 by Anonymous
I bought these gloves to wear with my leather sports gloves. The quality of the gloves is very good but unfortunately their performance wasn't. Went for ride in 10c temperature and after about 15 to 20 minutes I could feel the cold setting in. I carried on with my ride and by the end, my hands were that cold they could hardly function properly.
Warm and comfortable
15 December 2020 by Anonymous
Nice fitting gloves. Comfortable and fit well under my leather gloves
Inner gloves
12 October 2020 by Brian L
Outstanding product, conforms to exactly what was advertised, cant fault,and as always brilliant service from sportsbikeshop, never let you down
Awesome gear
16 August 2020 by Camila F
Gloves fit very well and protects from the cold. Will be fine this winter
Make all the difference
20 April 2020 by Justin N
Make all the difference Great delivery as always This item is so Worth buying Great fit good quality and does what it says on the packet
Does the job
17 March 2020 by Viktoria
It certainly does the job, I don't come home feeling like my fingers are going to fall off, instead they're just cold.
Only issue I'm personally having is that fitting them under my gloves makes it extremely hard to move my hands. If your gloves are a size too big then they'll fit fine.
Not great for little trips that involves stopping and starting but good enough for a-roads.
Good fit and warm finger tops
10 March 2020 by Andy C
Nice fit and seams do not seem to dig into the finger tips like some gloves. Close fitting so summer gloves can be worn over the top during winter ride outs with no issues.
Possibly a little bit thick for some but that's why they perform well for their given purpose.
Nice gloves
22 November 2019 by Alasdair N
Decent liners but fragile
26 April 2019 by David H
I've a few different glove liners now and these are my favourite. Comfortable on. No issues with rucking up or rubbing on seams. No cold spots. Decent balance between feeling and insulation. They do have a very poor cuff that doesn't stretch to get on and predictably tore on first trip. I've kept using them since though and they've got no worse.
Does the job
11 February 2019 by Richard F
Used a few times as under gloves and they did a great job of keeping my fingers and hands from getting cold
Good product
11 October 2018 by Wesley O
I was contemplating heated gloves but couldn't be bothered with the hassle of wiring etc and they aren't cheap. Bought these as I don't do much winter riding and so far in the single figures on a half hour journey the prevent that horrible feeling where my hands feel like they are going to drop off! Perfect for what I need them for.
Not bad really
29 March 2018 by Simon
I've only had them for a week and worn them under Rukka Goretex gloves in temperatures around 4C. I wouldn't describe them as warm but they definitely take off the chill more than most inner gloves. My hands were not painfully cold so a much needed improvement on other inner gloves I've used. The stitching on one cuff has already undone hence the rating but still value for money.
Excellent fit under outer gloves
14 February 2018 by D M
Inexpensive but effective way to battle UK winter riding. Good fit under the outer gloves, no digging in the soft tissue between fingers either.
Very good
23 November 2017 by Melville S
Wore them with my summer water proof Gortex glove yesterday. Was on bike for 7 hours in extreme rain and was around 5 degrees. They did the job and hands were not cold at all. Great service from Sportsbikeshop.
Description
Spada Chill Factor 2 Inner Gloves - Black
Windproof membrane
Lightweight and flexible
100% polyester
Breathable
Thermal
Fleece lined
Product Specification
Manufacturer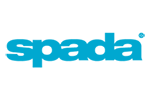 About
Spada
Spada, is fast approaching its 20th birthday and has become renowned during that time for producing nothing but quality motorcycle gear. Spada helmets, although a more recent addition to the range, are no exception to that rule with a bike helmet to suit every style of rider. Whether you are after a full face, flip up, open face or even an adventure lid, the Spada range will most certainly have something for you.

You won't get it cheaper.
Our Price Match Promise.