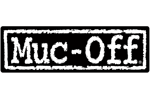 Muc-Off Motorcycle Protectant 750ml
Motorcycle protective spray to protect, preserve and freshen your motorbike
View full details
Verified Customer Reviews for Muc-Off Motorcycle Protectant 750ml
Absolutely brilliant
15 June 2023 by Anonymous
Excellent product.

Makes the bike look new and offers good weather protection.

Will definitely buy again.
Absolutely brilliant
25 May 2023 by Anonymous
This stuff is fantastic!

Safe to use on most parts of the bikes makes the cleaning process so much easier and the finish it leaves is incredible.

I will not be using anything else!
MucOff protectant
30 March 2023 by LesB
Having bought a matte metallic finish bike, polishing with MucOff Miracle Shine doesn't really look as good as gloss finishes!
So, having bought the MucOff pressure washer that package came with a can of this! It makes the bile look good and can be used on plastic, metal and luggage too! Gives the bike that just out of the showroom look!
I tend to spray it on the cloth and not onto the surface as it gives more control when using it!
Liked it so much I bought this industrial size one!
Looks like new!
28 February 2023 by Mark S
After a good wash and an application of Muc-Off protectant the bike looks like new!
Great product
11 January 2023 by Anonymous
A lightweight non sticky spray to help keep the dirt off. Lasts until the next wash. Top marks. Can go on anything except brakes. If you don't wash your bike regularly you might want something heavier duty
Lucky Spider
16 November 2022 by Scott W
This muck off protectant is the best multi paint protection I know of first class make my triumph 1200 r/s amazing
Like GT-85 but better!
16 August 2022 by Michael Q
I've always been a lover of GT-85 but it needs applying every time. ACF-50 is awesome but is so messy to use, even warm! This stuff does a great job and lasts a good few rides, unless the weather's really ba, in which case the bike stays in the garage :)
Great product
04 August 2022 by Patrick R
Great quality product, does what it says on the can, sadly long delivery.
Protectant spray, goes a long way
08 June 2022 by James E
An excellent protectant spray in an extra large can.

Sprays as a fine mist, and goes a long way, leaves the bike looking extra sharp, especially on black and dark metallic and plastics (though a high-gloss finish may look smeared in light)

Has a smell I'd describe as somewhere between vanilla and a light oil (think WD40), if you keep your bike in the garage, expect the smell to hang around a couple of days (though if you like the smell, that's no bad thing!)

Wipe off any excess with a dedicated microfibre cloth and it'll leave your ride looking great.
My go to product
05 June 2022 by Anonymous
Being an all weather rider I need a product that repels water after washing the bike and provides corrosion protection. Used on a weekly basis and the bike is corrosion free and looking good.
Love the stuff
21 April 2022 by Anonymous
Works wonders on black plastic, smells lovely, does a god job on everything producing a nice shine even after waxing the bike
Perfect
13 September 2021 by Mario T
Does exactly what it says on the tin, the first time I used it, I was amazed how shiny it made my bike, so I ordered two 750ml cans so I don't run out, try it for yourselfs
Results you can see
13 April 2021 by Anonymous
Squirt this around as directed after washing and you will see the excess water being driven out. Brings bare metal up well and smells good too. I don't know about long term benefits yet.
Great Finish after Washing
14 December 2020 by Rick H
Great detailing product for use after washing. Disperses water and leaves a non tacky surface on components. Leaves your bike looking as good as new. Don't confuse it with winter protectants such as ACF or XP stuff it's only good for giving a nice finish not full on protection.
Good stuff
15 October 2020 by Anonymous
Realistically, I can't comment on how well it protects against corrosion since I've started to use it. However, it goes on well and leaves a really great finish. Doesn't smear on matte paint either. Smells nice too. The can is also huge!
Muc Off Protectant
01 September 2020 by Andrew H
A powerful stream that gets into areas you can't reach with hands alone. It brings a good shine to plastic parts.
Quick & Easy Protection
14 February 2020 by John C
In winter I ACF50 my bikes, but this builds up over time, so I top up with this spray on protectant after every wash until I can do a thorough clean. It's quick, easy and effective, leaving a lovely finish.
Good to spray on after wash
22 October 2019 by Richard C
Covers well and seems to give a decent layer of protection after a wash if you are then garaging bike
Press Reviews for Muc-Off Motorcycle Protectant 750ml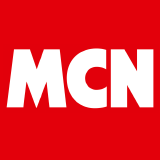 MCN March 2021 Issue
Description
Muc-Off Motorcycle Protectant 750ml
If you are looking for an all-round motorcycle protectant for your motorbike then this is it. The high concentration of P.T.F.E helps prevent dirt adhesion between washes. Motorcycle Protectant has been developed so it can be used all over your motorbike, and has an after wash corrosion inhibitor which drives out moisture and leaves a non-sticky protective layer smelling of fresh vanilla. It's safe to be used on the frame, chain, metal parts, plastics, rubber and of course the paintwork itself.
Manufacturer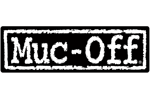 About
Muc-Off
In 1991 Rex and Marilyn Trimnell got things started with X-Lite UK. After designing and manufacturing the world s first twin crown bicycle fork, Rex created a perfectly pink spray to clean his kit. To make a long story short, Rex s cleaner was the best thing since sliced bread, and it wasn t long before word got out and Muc-Off was born. Muc-Off is now the go-to brand for top riders and racers from the likes of Team Sky to Atherton Racing.

You won't get it cheaper.
Our Price Match Promise.