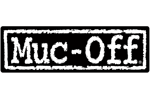 Muc-Off Quick Drying Degreaser - 500ml
Verified Customer Reviews for Muc-Off Quick Drying Degreaser
It works
31 March 2023 by Grant O
It is what it is. It removes grease. Thick buildups may need a second spray to get it "polish ready" but that's about it.
Spot on
22 March 2022 by Dan
Works well to degreased all the muc-off chain lubricants. I have no experience of using it to degrease other chain lubes.
Brilliant
13 October 2021 by Anonymous
The amount of crud that came off from a simple spray and rinse was absolutely astounding. It really helped loosed the build-up from front sprocket too.
The chain slider and rear sprocket didn't need much attention to look branch new.
Does what it says
29 April 2021 by Anonymous
Seems to do the job. It got the chain lube residue of the wheel and the sprocket.
Good stuff
08 April 2021 by Anonymous
Does what it says on the tin. All of the Muc Off products are pretty good
decent
27 January 2021 by Keith A
Great for chain grease around kick stand and sprocket cover etc
Does the job great!
06 January 2021 by Anonymous
This is a really good product. I use it to clean the grease off my motorbike all over. You don't have to use much and the grease and grime is removed easily.
It really is a very good product.
Brilliant
11 February 2020 by Ryan
Makes degreasing the chain so much easier would highly recommend
Brilliant stuff
20 October 2019 by Jon C
Excellent cleaner probably the best one I have used to date.
Really good
12 August 2019 by Kevin C
Really good cleaner probably one of the best I've used so far...does exactly what it says on the tin
Amazing stuff!
23 May 2019 by Anonymous
Works an absolute charm. Even managed to clean up my patio slabs under my bike!
Clean up your greasy wheels a treat
11 July 2018 by James B
Works for me, sprayed it all over some dirty wheels and brought them up like new again.
Good product
08 April 2018 by Gaz
What can I say. It's quite a good bike general degreaser/cleaner although it can struggle with heavier grease.
Easy to use
14 January 2018 by Russell W
Just spray on and wipe off hassle free.
Fab
18 June 2014 by Natalie S
Used this on the hard to reach areas and it worked fab! Just a bit pricey.
A degreaser that works
19 August 2013 by Sam E
After a degreaser that would clean chain lubricant from hard to reach places, and this one works. Would get 5 stars if it wasn't for the price..
Description
Muc-Off Quick Drying Degreaser - 500ml
Removes built up grime and dirt
Safe to use on rubber and seals
Dry, zero residue formula
Evaporates in minutes
Chain lube can be applied without washing off
When the going gets tough, the tough get Muc-Off's new Dry Degreaser. This powerful formulation removes built-up oil, grease and grime on metal, plastic, rubber and seals without the need for rinsing. Its dry, zero residue formula means that after cleaning, the Muc-Off Dry Degreaser simply evaporates to leave the area thoroughly clean of grime and residue. This reduces the chance of water damage so a Muc-Off chain lube can be applied after just a few minutes.
Manufacturer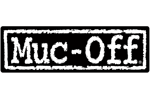 About
Muc-Off
In 1991 Rex and Marilyn Trimnell got things started with X-Lite UK. After designing and manufacturing the world s first twin crown bicycle fork, Rex created a perfectly pink spray to clean his kit. To make a long story short, Rex s cleaner was the best thing since sliced bread, and it wasn t long before word got out and Muc-Off was born. Muc-Off is now the go-to brand for top riders and racers from the likes of Team Sky to Atherton Racing.

You won't get it cheaper.
Our Price Match Promise.