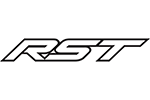 RST Level 2 HEXA Shoulder Protector
Flexible and lightweight Bio Foam CE certified level 2 shoulder protection
View full details
Verified Customer Reviews for RST Level 2 HEXA Shoulder Protector
Great body armour
17 July 2023 by Alison
The shoulder protectors are as expected from Sportsbikeshop. Fairly priced, good quality product, as described & quickly received. As always from Sportsbikeshop online, I am very pleased & would definitely recommend.
Invisible confidence
07 July 2022 by Keith I
Spot on protection. Invisible, because unless you know they are there, you can't see them. Confidence because that's what this level of protection provides.
Perfect fit
22 June 2022 by David O
These fit perfectly in my RST Paragon 5 jacket and are really comfortable and are not bulky for a level 2 armour.
The delivery was brilliant, as was the review and description.
Good armour
18 October 2021 by M D
Perfect fit for Paragon 5 jacket and a step up from he level 1 its replacing. All helps
What can I say, it's armour?
21 July 2021 by Jonathan
The product fits the jacket well and sits comfortably. I can't speak for its impact performance and hope I never have to! Pricing is good! Service from SBS excellent as usual.
RST level 2 Armour
22 June 2020 by Jeremy C
Service by SBS excellent.
Armour replaced original old armour in RST jeans and jacket. New armour less bulky and more comfortable particularly at knee.
Comfortable but excellent armour
23 February 2020 by Michael G
Obviously I have not tried the armour in action, and hopefully I will not have to, but it feels well made, and with the lower profile, once in place, it is very comfortable. I am using the armour in an RST Classic TT waxed cotton jacket, and the combination provides a comfortable alternative to heavier leather or other textile jackets, whilst not sacrificing safety. The price also represents excellent value for money.
Excellent quality armour
29 September 2019 by Michael G
Lower profile than some but appears to be perfectly designed to provide excellent protection whilst remaining fairly unobtrusive when fitted into the jacket.
Perfect!
23 January 2019 by Ryan
A perfect upgrade in my black series jacket,
Slightly thinner than the original level 1 protectors which in this case has done me a favour as I am very broad shouldered and always struggle to find a decent fit.
My jacket was a little too tight across the shoulders with the original protectors but now with these slightly thinner and better shaped level 2's my jacket fits perfectly.
I have no doubt that they would serve their purpose but hopefully I'll never know.
Comfort
16 November 2018 by Marcin A
Very comfortable replacement for Contour Plus level 1 protectors. Good item, good price.
Good quality
18 September 2018 by David S
These are a good quality at a good price!
Description
RST Level 2 HEXA Shoulder Protector
Specifically designed for RST jackets
Bio Foam and 3D spacer plastic construction
CE level 2, the highest certification possible
Patented impact protection, developed by Powertector
Flexible and lightweight design for added comfort
High energy absorbing increases impact resistance
Manufacturer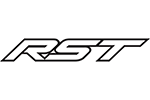 About
RST
It's no wonder that the RST motorcycle clothing range is now one of the most popular ranges of bike kit in the UK. Their continued investment in racing, with a particular focus on BSB, has meant a constant development of product, which has translated directly to their road range. With the help of some of the biggest names in the BSB paddock, such as Tommy Hill, John Kirkham and Stuart Easton, RST have pushed the boundaries of what can be delivered through a brand that remains amazingly good value for money.
It also helps that the Derbyshire based design team are passionate about what they do; rigorously testing all RST clothing themselves. The team insist on riding all year round, despite the British weather, in order to put the RST textile range through its paces, and the fact that the team are keen track day enthusiasts, provides helpful real world testing of the RST leather range too. Their continued passion for design and innovation is highly apparent in this year's range and when you add to the mix the constant stream of positive feedback from our customers, it's easy to see why we have always covered the entire range of RST motorcycle clothing, and will continue to do so.
Questions and Answers
Questions and Answers
I have a RST R-16 textile jacket, it came with RST Contour Plus armour. Will these fit as an upgrade?

November 2, 2018

This would be fine to upgrade the jacket to the level 2 shoulder armour.

Does this come as a pack of two?

September 11, 2018

The Level 2 HEXA Shoulder Protectors are indeed supplied as a pair.