Verified Customer Reviews for Givi OBKN42A Trekker Outback Top Box
Excellent features, light weight
27 October 2023 by Anonymous
Great box & great value from SBS as always
Great and stylish space
02 October 2023 by Dale E
Givi make great products but sometimes I think they charge too much for their name.
The product is very high quality with a great finish. Expect nothing less from Givi.
SBS got the top box to me without a mark on it, although it came 2 days earlier than the date I requested, I shouldn't have been home to receive it but luckily I was.
Top quality
26 September 2023 by Anonymous
Solid and simple to install and remove
14 June 2023 by Mat M
Purchased the Givi Trekker top box to complete the set of panniers for my bike. The box is very well made and takes 10 sec to install or remove. It's a great size and has far more room than it looks, easily holds a helmet. Highly reccomend as can be used on any other Givi rack as well if you change your bike.
Givi Top Box
13 June 2023 by Roger G
Excellent product, top quality service from Sportsbikeshop. Nothing else to say
Quality piece of kit
23 May 2023 by Stuart T
Almost a work of art. Looks great on the bike. Great price with 25% discount. Happy days.
Quality top box
13 May 2023 by John R
Great support and ease of purchase for this item. Told ETD was 30th may...got it 4th may..well packed, great price..got my previous box and plate from sportsbikeshop, where service is second to none.
The box is ideal for FF helmets and bits and pieces for trips. Well constructed and waterproof
Awesome top box
10 April 2023 by David A
Excellent build quality and functionality. This is the perfect top box brand for any bike. Aesthetically looks amazing too.
Top Quality
09 April 2023 by Ian L
Well made top box with a simple and effective attachment system. Enough space for a two week trip in the sun.
Quality!!
23 March 2023 by Kevin M
Superb quality top box from Givi . As usual excellent service from SBS .
Excellent
01 March 2023 by Eric T
Cannot fault this Box, does exactly what it is made for and does it with class.
You get what you pay for
19 January 2023 by Phil
This is a quality item. You can see where the money has gone. Built to last.
Amazing product and 1st class service
06 May 2022 by Jon W
Cannot fault at all, ordered online and came within 2 days, well packaged and top quality kit at a bargain price, thanks!!
Superb Givi Quality
04 April 2022 by Sean F
This is one of the top of the line boxes from Givi. It's very well built and fits great on my Suzuki GS500 'commuter bike'. It takes my work bag en route and also my helmet and gloves with room to spare. It's not leaked at all during a recent downpour and I can transfer it easily to my Honda CB500.
Sportsbike Shop delivered it fast and securely, as always!
Should have bought one ages ago!!
08 March 2022 by Philip
Excellent product. Robust and suits my adventure bike perfectly. No more carrying my helmet and gloves around with me! The wife is happy as I can now pop into the shops on the way home for a bottle of wine! Win win!
First class product
21 February 2022 by Tiger M
Everything about this oozes quality,
match that to a great design and your onto a winner. The cherry on the cake
was the discounted price . Purchased
with the monokey top plate (again discounted) . My only advice would be buy the Givi OEM liner , its inexpensive and protects the contents. Fits all i need for a weekend trip plus odds and ends such as go pro , power bank etc.


Outback topbox
20 January 2022 by Richard G
Excellent item, bought with the passenger pads too,
Blue peter fix required…
09 December 2021 by Charlie
Quality wise - excellent! Solid box!

However, the mounting plate fitting and clipping box to it dont work well unless you add a thicker washer at the back of the mounting plate as the clip and plate lock dont latch together initially….

My comments/feedback on mounting plate:

Although the plate is right plate, under the back fitting you have to insert two thick washers as the top box dont mount the plate properly in terms of where the CLIP to lock it in is…..
When you tighten the plate, it bows slightly (not super tight either) so the clip dont latch into the box.

With two washers under the end of the mounting plate where the box lock clips in, its sorted!

Description
Givi OBKN42A Trekker Outback Top Box - 42 Litre
Can attach to any Monokey plate
Accommodates one helmet
Aluminum structure
Maximum load of 10kg
Maximum capacity of 42 litres
Reinforced technopolymer inserts
Practical and durable design
Easy to fit and remove
The Trekker Outback 42 Ltr top-case, constructed from aluminium, offers the possibility to load a full-face or a modular helmet. The reduced dimensions allow, on almost all motorcycle models, the ability to fully open the side cases without removing the lid. The flat lid and four strap loops are a standard feature of the Outback cases, and offer the possibility to store objects even on the top of the lid. Among the standard features is a mat made of soft material which, when placed on the bottom of the case, will absorb shock transmitted during riding.


| Depth | Width | Height | Max. Capacity | Max. Load |
| --- | --- | --- | --- | --- |
Product Specification
Related Items
Manufacturer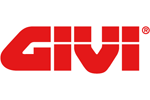 About
Givi
Real passion, Italian design, strong technological ideas and specific knowledge of materials; these are the key factors of the international success of Givi, which led a small factory in Brescia to become the leader in motorcycle accessories. Today, Givi hires nearly 500 employees all over the world, working with the same determination of the first day.
Givi's mission is a constant commitment to produce, realise and distribute quality products, which can improve the equipment of the motorbike and bikers themselves in terms of security and technical performances. This engagement is only possible thanks to the team work of Givi, which relies on a sustainable development of the product.

Questions and Answers
Questions and Answers
Can you tell me what fitting kit is required for a 2016 Triumph Explorer?

April 3, 2023

You will require the SR6403, which can be found on our website, by searching Quickfind "207026".

What adaptors do I need to fit this to my 05 BMW r1200gs

March 12, 2023

Any of the following are listed as compatible with your model bike; SRA692 - quick find 207080, SR689 - quick find 207044, or SR684 - quick find 207042

I have an M5 mounting plate on my bike already - will this fit straight on, or do I need to buy a matching plate for the bottom of the box? Cheers

February 1, 2023

This case is compatible with the M5 Monokey Top Plate, and so you shouldn't have any issues in fitting.

What adaptor will I need for this to work with a tiger 800 XcX 2015

March 2, 2020

I can confirm the Givi Adaptor you require for the Triumph Tiger 800 XC 2015 is the Givi SR6401 (Quick find - 207025) or the SRA6401 (Quick find - 235529). Both of these adaptors will work.

What fitting kit do I need to fit this to my 2013 BMW R1200GS LC?

April 27, 2019

You require either SRA5108, or SR5108. SRA5108 only allows a maximum load of 6kg.

Hi there can you let me know what rack i will need to fit this to a bmw 310gs. Also i would like to get the matching dolomiti side panniers can you let me know which additional rack ill need and if it will fit all three on the 310gs

April 22, 2019

You require Givi part SR5126, and then one of the following Monokey top plates (M5,M8A,M8B,M9A or M9B) The pannier holders that you need are Givi part PL5126. You will be fine with a top box and panniers.

What fitting kit do I need for Africa twin adventure sport 2018, no side panniers required. Not sure about all these M plates and what they actually mean

April 17, 2019

You require Givi part SR1161 (the rear rack) and also a Monokey top plate. Personally I would go for the M5 or M7 plastic top plates, but you can also use the M8A or M8B if you like the look of an aluminium top plate.

What is required to fit to a 2016 Africa twin

February 27, 2019

You require the SR1144 rack, and the M5, M7 M8A or M8B Monokey plate.

Can I fit this on the new R1250gs BMW ? Thanks

January 15, 2019

You can, you will need either the SRA5108 Aluminium rack or the SR5108 plastic rear rack.

You won't get it cheaper.
Our Price Match Promise.