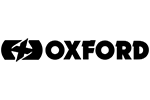 Oxford Aqua T50 Roll Bag - Black / Grey / Fluo
Verified Customer Reviews for Oxford Aqua T50 Roll Bag
Usual Oxford Quality
12 September 2023 by Martin B
I purchased this bag as I wanted a little more capacity than the 35 litre bag of another make I already have. Before purchasing I was a little unsure if it would be too wide for my Tiger 800 but it is actually perfect. The bag is typical good Oxford quality and comes with a built in "underseat" strap and 4 loose fixing straps. However I think that I won't use the underseat strap as it's going probably going to be a bit of a faff to fix it and resure the pillion seat once the bag is fully loaded - especially with a topbox as well. Also although the 4 supplied straps are perfectely adequate I will continue to use ROK straps instead.
Great bag for my travels
22 August 2023 by Gary H
Needed a luggage option for my Tuono factory for next months Euro trip.
Chuffed with this bag, quite large but wanted the extra space and straps onto my Luggage rack nicely.
Thank you
Oxford. So it's good.
07 July 2023 by Michael J
Good price, workmanlike in terms of style but utterly waterproof and steady as a rock even attached to the tiny Z900 pillion seat. Teamed up with some Rok straps for complete security, it's a great way to cart a week's worth of stuff around without wearing a rucksack.
Great quality but a bit big for 5 days
19 June 2023 by Andrew S
A great bag but was a little "floppy" when not full up across my rack on the street twin. It was much better when full
Ideal size of bag
17 June 2023 by Kevin W
Very well made, and an ideal size for what I need. Reading all the reviews leaves me in no doubt that this will have been a good purchase.
Perfect for a 2 week trip around Europe
31 May 2023 by Chris E
Bought this bag just before my trip around Europe 8 countries in; with every kind of weather you can imagine, this little 50 ltr bag has stood up to the test. Easy to get on and off the bike and rests against the top box for more security.
Awesome.
Great waterproof roll bag
24 May 2023 by Carl R
A couple of years ago I purchased the smaller 30 litre bag for touring where I could leave my panniers at home. I found that bag a bit too small so bought this 50 litre bag and it is great. I can get more gear in so with this bag and my 48 litre top box I can leave the panniers off for a week long tour easy and this helps massively with filtering through queues of traffic.

The bag is totally waterproof (been caught in huge downpours with it) and has fixings to strap it to the pillion seat. Whilst the straps that come with it are sufficient I also use additional Rok straps for overkill. I only put clothes in it as its not lockable. Anything more important goes in the lockable top box.

Its a big bag and might look silly on a smaller sports bike but on a touring/adventure bike it will strap up nicely on the pillion seat and against the back rest of the top box. Can't really fault it.
Does the job
17 May 2023 by Anonymous
First impressions, good quality although the taped seams weren't finished perfectly in a couple of areas. Good looking piece of kit.

A couple of YouTube vids later I attached it quickly to the bike. The first ride showed no movement and my work stuff stayed 100pc dry.

Love the easy closure, just wish I'd gone 1 bigger. 50 LTRs wasn't as big as I expected, however perhaps a good trade off as it doesn't have massive overhangs and sits neatly.
Waterproof luggage
26 April 2023 by Steve R
I bought this for a road trip and weekend rally in the midlands. It rained solidly for 5 hours in the way up and the contents was bone dry. Can recommend this bag enough.
Great Bag Great Value.
09 February 2023 by Patrick A
I needed to replace my old luggage bag and the Sportsbikeshop offered the best value. The bag is exactly what I need fo my gear for a month long tour later in the year. Plenty room and waterproof.
Great bag/value
29 August 2022 by Keith L
Decided I needed a bigger bag than the one I had, and had looked at the T50 bag elsewhere, but the sportsbikeshop shop was by far the cheapest price I had seen and it even arrived quickly. What more could you want?
Perfect!
27 July 2022 by Robert M
Bought this bag for my trip
To Wales and it didn't disappoint. Fully waterproof and very spacious. Tends to unroll/ unfold a bit when carried by the handle so the design could be improved in my view. Otherwise fits the purpose and delivers on being waterproof. Happy days.
T50 Roll bag
25 July 2022 by Wesley M
Excellant product which does exactly as it says. Good buy
Better than expected
24 May 2022 by Gurjit B
Good solid construction and attachments. No need for fancy expensive luggage system. Massive space easily suitable for a few days motocamping.
Great bag
24 August 2021 by Laurence M
I got this roll bag for taking the larger camping items I have. It fits across the rear seat and up against my top box. The D ring straps that secure the bag to the bike along and a bit a fiddly to fit. I think I may ditch them in favor of some Roc Straps. Waterproofing is excellent, it tough and should last. It lacks an air bleed, but at this price point things have to go. I would recommend it at the discount price.
Perfect for tent and sleeping bags
04 August 2021 by Stephane R
I bought this to pack my tent, two sleeping bags plus sleeping mats. Securely attached with a couple of Rok-straps to the back of my Triumph Tiger 1200. It works perfectly well. Highly recommended.
Quality bag
27 July 2021 by Keith P
This bag is easily large enough for a week away. Seems really good quality feels very waterproof, I suppose that will be tested first outing now the heatwave has finished
Great use of 50l
26 July 2021 by Richard B
Excellent value for money. Being a top loader rather than end loading it makes it a very easy to use drybag. Perfect size for the motorbike. Great quality of waterproof materials used although I've not used it in heavy rain I'm confident it will remain dry inside. Super service from Sportsbikeshop as always.
Description
Oxford Aqua T50 Roll Bag - Black / Grey / Fluo
Waterproof roll top closure
External and internal pockets for small items
Wipe-clean waterproof construction with welded seams
Padded shoulder strap for added comfort
Unique attachment system for motorcycles with under-seat security strap
Reflective detailing for improved visibility
Compression straps for maximum stability
Water-resistant zips
Product Specification
Related Items
Manufacturer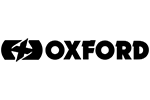 About
Oxford
Oxford was established in 1973 and has grown into a leading global supplier of motorcycle products. Its vast range encompasses everything to improve life on two wheels: from clothing and helmets to accessories, hard parts, locks, luggage and much more. Products are designed in-house by a team of active enthusiasts and skilled technicians, based at the company's purpose-built headquarters in Oxfordshire. With the support of the latest CAD technology, a 3D printing suite and a fully equipped test laboratory, Oxford invents, develops and refines its products in pursuit of the best experience for two-wheel enthusiasts. Oxford employs over 150 staff and has ambitious plans for further growth in both the UK and globally.
Questions and Answers
Questions and Answers
Could you tell me the dimensions of Oxford T50 aqua roll bag please

March 8, 2023

The T50 Aqua Roll Bag Approx size when filled: 35cm (H) x 60cm (W) x 34cm (D)

You won't get it cheaper.
Our Price Match Promise.