Verified Customer Reviews for Spada Orion
Brilliant new helmet design
13 September 2023 by Mark S
Great new helmet from Spada, very comfortable and well made. Quiet and with all the features you expect from a quality helmet. Good service from Sportsbikeshop. I ordered the wrong size and the correct one arrived before the first one was even credited.
Spada Orion Whip Matt Black/Silver
24 June 2023 by John W
Nice helmet.
Quite comfortable.
Easy latches on the flip and sun visor.
Fairly quiet. Wind noise is there but it seems to be directed away from the helmet.
Easy ratchet chin strap. I really hate those d rings on other helmets.
My only criticism is the visor only has two open positions.
Its light and looks good. I think its a bargain for the price
Orion
20 June 2022 by Christina M
Amazing helmet for outstanding price highly recommend
Quality helmet
22 May 2022 by Laz E
Excellent helmet. And Excellent service.
Lovely helmet
30 April 2022 by Stephen W
After much to-ing and fro-ing I opted for the Spada. So glad that I did, the fit is perfect, the field of vision is excellent and the flip front is so easy to operate. The helmet is light and extremely well made. An excellent product all round, Superbikeshop once again provided a quick and efficient service. Thank you.
Not too bad
07 April 2022 by Gordon H
This helmet looks stylish, and for a modular it's fairly light. When you put it on, with the chin bar up, it feels comfortable, no doubt due to the soft lining, and the size guide is spot on so no need to go up a size. The ratchet chin strap fastener is easy to operate with gloved hands, smooth and secure.
Lower the chin bar and you can feel a slight pressure on your cheeks, not too tight though and common for modulars. I wore this helmet for a six hour ride on it's first outing with no major discomfort and the pads break in after a few months use. The chin area is a bit close to your face and you can touch it with your tongue, as mentioned by someone else. But unless your preferred style of riding is with your tongue sticking out, there's no problem. However, because of this it does push your neck warmer closer to your skin, which means you do feel a bit of a chill.
Opening the chin bar is easy with gloved hands, by depressing the catch, front centre. The chin bar operates quite smoothly but I find that when closing it I have to put one hand on the top of the the helmet to stop it being pulled forward (And yes, this helmet is the correct size for me) CHIN BAR JET LOCK is easy to operate with summer gloves on and is quite secure. If you haven't used a modular in open face mode before, just be aware that at speed or in the wind, the bar will cause slight buffering and drag.
VENTS: Seem to work quite well, although even with them closed, you'll find the face area quite cool on a cold day. And the chin vent has an annoying habit of letting you hear a whistling wind sound now and then, when closed. More noticeable in a wind. Work well in the heat of the sun.
VISOR: Basic three position.. Closed, half open, fully open. Operates well with gloved hands quite smooth (catch centre bottom) repels rain well. And the seal around the helmet keeps the rain out well. Good field of vision.
SUN VISOR: Lightly tinted but does a good job of keeping just enough sunlight out, and not so dark that you have to raise it when you hit shaded areas. It is a little loose and sometimes comes down a few mm just into you field of view, but it doesn't close fully on it's own. What takes getting used to is the gap created by the nose cut out, and the visor being quite short. It just throws you a bit when you look down, check your mirrors/speed, and get a flash of daylight. You get used to it quickly though.
PINLOCK: A great bit of kit! Unfortunatley because the helmet gets cold around the face, if you wear glasses like I do, you loose some of the benefit because your glasses mist up when you're stationary, and you have to raise the visor to clear the mist. After a while this means a mist gathers INSIDE the visor and pinlock (sometimes happens to the visor when you've just been riding a while) Not very good at all and something I haven't experienced on any other helmet. (Yes the pinlock is fitted correctly)
Overall not a bad helmet, though probably better suited to summer rides for those who wear glasses. Could be a lot better if Spada paid a bit more attention to detail and customer reviews. I'd put the helmet at about the £90 retail point.

Jury's out
03 June 2021 by Steven C
Helmet looks the part, nice colours and is easy to put on and off with it fully open, and it's a good fit. Fully closed however and it's a different story. It is very snug with the front being very close to your face. I can touch the front with my tongue while my chin just brushes the chin guard. This is good for keeping the noise down, but, on a recent 130 mile trip the chin pads became increasingly uncomfortable and I had to stop several times to take it off for a few minutes. The cheek padding should relax after time (I hope) and I'm sure it will be quite comfortable. I was hoping to fit an intercom to it but the front is too close to my mouth. Would probably want up eating the microphone ! Returned yesterday from a 600 mile trip to the Scottish Highlands, left this helmet at home. Wore my old, more comfortable Vemar. Over the next few months I hope to break it in gently an hour or so at a time. Only time will tell.
Excellent low cost helmet
03 May 2021 by Dacman
This is a lightweight helmet with excellent wind protection.
There are earphone pockets inside, so installing a Bluetooth coms unit is really easy. The visor operation is easy, along with the sunscreen visor. And all for under one hundred pounds..Brilliant.
Great Value
27 April 2021 by Reuben L
Brilliant Helmet, really comfy, the flip down sunglasses are really useful.
Only complaint is that on a rough surface the vibrations will cause the sunglasses to come down, but apart from that brillaint helmet
Style: Matt Black
Great Quality Helmet
26 April 2021 by Anonymous
This is a great helmet as I wear glasses, arrived ontime and tried it on straight away and fits like a glove. Not tried it out on the bike yet but looking forward to it.
Great helmet
23 April 2021 by Nathan
Excellent value for money, everything works and feels sturdy really pleased. Delivery time was super fast aswell
Fantastic
08 March 2021 by Robert M
A fantastic helmet that is very comfortable straight out of the box, fit and finish are of a high standard and all moveable parts e,g visor, flip down glasses are fluent and have a robust feel, the quick release ratchet style chin strap is a God send over the D rings too,a great fit for glasses wearers with channels in the padding to allow the legs to slot in nice and secure. Comes equipped with pinlock fittings but no visor inserts which is not the end of the world. The flip front seems very secure and little wind noise, this helmet is U/J rated so can be flipped up and worn as open faced whilst riding, combined with the flip down sun glasses and good ventilation the helmet offers I guess this helmet is going to be a worthy purchase especially in the warm Sunny times of the year. All in all its a great helmet for the price...
Style: Matt Black
Great Value and Satisfaction
09 September 2020 by David T
First class product and value fits perfect and very comfortable.Good ventilation and visibility.I ware glasses no problem with this helmet.Great value deserves my 5 star rating.The customer service is also 5 star.The staff at sportsbikeshop were very helpful.
Stunning
08 July 2020 by Martin B
After careful consideration. I opted for the Spada lid.when you consider the price I payed I am really pleased with the outcome.it has a good field of vision and is exceptionally light.I would recommend to others.Nice colour options to boot.
Well made helmet.
25 June 2020 by Nigel E
Having had a number of other brand helmets in the past, this one was my best yet. Packed with many features and a very comfortable fit. It is well ventilated and the flip down sun visor saves my eyes from blinding light on many occasions. The chin strap fastening is strong and very quick to release and easily adjusted to take up any slack in the fitting of the helmet. This is my first flip front helmet all in all excellent value and highly recommended.
Description
Spada Orion - Matt Blue
Thermoplastic moulded construction
ECE 2205 approved
Dual homologated P/J
Three vents for ample airflow
Quick release chin strap fastener
Internal sun visor
Integrated rear spoiler
Breath guard and chin curtain
Fully removable and washable lining
Quick release visor
Pinlock prepared
Product Specification
Variants
Manufacturer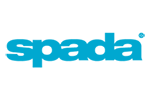 About
Spada
Spada, is fast approaching its 20th birthday and has become renowned during that time for producing nothing but quality motorcycle gear. Spada helmets, although a more recent addition to the range, are no exception to that rule with a bike helmet to suit every style of rider. Whether you are after a full face, flip up, open face or even an adventure lid, the Spada range will most certainly have something for you.

You won't get it cheaper.
Our Price Match Promise.