Verified Customer Reviews for Rev'it Sand 4 H2O Textile Jacket
Ventilation perfection
16 June 2023 by Darren B
After lots of reading reviews and consideration of do I want laminate, drop liner or removable linings I settled on the Sand 4 kit.
Only wore it a few times but what a game changer for my riding comfort. This is so flexible on how to layer it and the ventilation is second to none, totally comfortable in 28 degrees thanks to the massive amount of ventilation. The waterproof liner if needed can be worn as a liner which will be useful in cooler weather to prevent wind penetrating the jacket or over the outside of the jacket as a quick to put on rain jacket. Overall I made the right choice of having the flexibility of changing layers, and the quality is top notch
Worth every penny
15 June 2023 by Adrian
Finally found my go to jacket. So versatile and comfortable. The waterproof layer can be worn over the main jacket, which is a plus and one of the reason I went for this product. Definitely recommend.
Superbly Versatile!
19 January 2023 by Martin S
A true 4 seasons jacket, fantastic ventilation in the summer, warm in the winter. The waterproof liner can be worn under or over the jacket.
I also purchased the back and chest protectors which are light and fit perfectly. The jacket is true to size, I am a 42/44" chest and the large fits perfectly and is extremely comfortable.
I replaced my Alpinestars Andes 3 for this jacket and am really happy I did!
Rev'it Sand 4 H2O Textile Jacket - Silver / Black
21 December 2022 by Marius
Very good jacket, size chart is accurate. Haven't had a chance to test it in a heavy rain but I am sure it will be fine. The only reason giving 4 is inner pockets are way too small to fit a modern phone. But all in all is very good fit doesn't limit movement in any way... highly recommended!
Great
07 October 2022 by Josh
The multi layer construction may be slightly inconvenient at times but does allow the set to have better performance in all seasons. However, when using the waterproof inner layers on the jacket you seem to be unable to zip all the way round as it bunches up the waterproof layer and tuck it inside the trousers, instead you need to use the short zip on the trousers to attacked to the zip waterproof layer instead. Overall. I would recommend this set.
Does It All
21 September 2022 by Andy C
Bought to primarily use in a hot and humid country to offer increased protection over my other Rev'It jacket which is a single layer.
The sizing is always a compromise. I'm 5'14" ;-), I opted for the XL as my arms are long and I get burnt wrists in the large as the sleeves are too short.
Great jacket with good protection, although the back protection is an optional extra.
Don't like the internal pockets, none are the right size for an average smart phone.
The way the internal jackets are secured is perfect on the sleeves, but oddly suspended body when using waterproof layer.
Broken in over a few 100km of varying U.K. weather. I'm looking forward to using it in the geographically diverse region I'll be living in for the next 3 years, with the temperature extremes, deserts and mountain valleys and altitudes of up to 5000m.
So far so good, impressed.
Great jacket, true sizing
31 July 2022 by Keith H
Tried loads of different jackets when looking for something with good venting, good fit, and versatility, albeit I was not seeking a 4 season jacket as I have a good winter jacket already (I wanted more of a spring to autumn jacket). The Large Sand 4 fits me well, (6ft1, 85kg), and I am wearing it over an A'stars Techair5 airbag. Venting is brilliant, and very happy with this feature. Have been in rain, and liiner does its job, and while it does not zip in, being held in place by two popper connectors plus sleeve loops, it does fully zip up. I doubt I will ever bother with thermal liner. I cannot see both liners fitting in rear pouch, as waterproof liner alone takes up most of the space. As others have mentioned, internal pockets are poor (2 x wallet size pockets) as the two that exist in main jacket will not hold a phone. There is a phone pocket inside waterprooof liner if that is fitted though. Quality of materials and detailing are excellent, and the good fit means armour feels held firmly in place thanks to good adjustment.. Overall, for my requirements it is a great jacket.
Nice jacket
16 June 2022 by Andy O
Cracking - Rev'it Sand 4 H2O Textile Jacket
11 May 2022 by Steve D
Great jacket, It really feels lightweight after replacing my old one from another manufacturer (10 years old). Great features on pockets and vents. My only small moan is the internal pocket are a bit lacking especially as you change the different liners but at least i don't get chance to put a load of rubbish in them which i never use. Also got the matching trousers. A great bit of kit highly recommended after a couple of hundred miles usage.
Excellent
30 April 2022 by Jason B
Bought this to use for work as an instructor. I found it to be spot on. Pockets in the right place with good zips. Waterproof liner is fantastic as you can wear it either over the top or inside. Thermal liner should be ok till November temperatures, but I will probably use one of the Revit base layers for the colder months. I've found to be great in the warmer months with plenty of ventilation in the right places. I've had the Poseidon and the Dominator and to be fair for the price you can't beat this
A 4 seasons jacket at last
25 April 2022 by Barrie D
I've been looking for a 4 seasons jacket for a while and I have finally found it .Ma be not everyone's taste it has a removable membrane and insulating lay so can be worn in any combination, plenty of ventilation for hot summers days I've purchased this for upcoming tour of the alps where the the weather can change rapidly looks as though it will tick the boxed
Great jacket
26 October 2021 by Paul
This is a great jacket, warm with the thermal liner and definitely waterproof. I use it with Rev-it waterproof trousers which zip together nicely. Size as expected - just ordered a size 56 (XL) which is normal for me. Highly recommend.
Press Reviews for Rev'it Sand 4 H2O Textile Jacket - Silver / Neon Yellow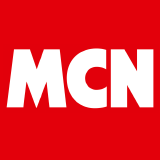 MCN 24th Aug 2022 Issue
Description
Rev'it Sand 4 H2O Textile Jacket - Silver / Neon Yellow
Tough abrasion resistant polyester ripstop fabric construction
Detachable waterproof Hydratex Lite liner
Removable thermal liner
Seeflex CE level 2 shoulder and elbow armour included
Pockets for optional Seesoft back and chest protectors
Multiple arm adjustment straps and tabs
Variable height waist fitment straps
Three front ventilation panels
Four arm ventilation zips
Twin rear exhaust vent zips
Two internal and external pockets
Large rear pocket can store inner liners
Reflective details aid low light visibility
The Sand 4 H2O can take you almost anywhere with its tough yet lightweight abrasion resistant outer shell and excellent freedom of movement. Every layer included is removable and separately wearable, from the waterproof Hydratex membrane to the insulated thermal winter lining. The back pocket is even large enough to store the liners when not in use.
Size Guide

| | XS | S | M | L | XL | 2XL | 3XL | 4XL |
| --- | --- | --- | --- | --- | --- | --- | --- | --- |
| UK CHEST SIZE | 38 | 40 | 42 | 44 | 46 | 48 | 50 | 52 |
| EURO SIZE | 48 | 50 | 52 | 54 | 56 | 58 | 60 | 62 |
Product Videos

Rev'it Sand 4 H2O jacket review
Product Specification
Variants
Optional Armour
Matching Trousers
Manufacturer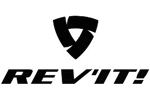 About
Rev'it
Whilst the brand is a relative newcomer to the world of biking fashion, Rev'it motorcycle clothing is certainly up there with the biggest brands, having earned a first class reputation for both design and quality of product. Since their introduction to the motorcycle market in 1995, Rev'it have sought to redefine industry standards by following their own line in terms of both style and the inclusion of technical features. In 2001 they began developing their Engineered Skin method of production across the entire Rev'it motorbike clothing range, focusing on the relocation of vulnerable seams to areas of lower risk. By strategically placing task-specific materials, Rev'it clothing is always designed and manufactured to mitigate failure points whilst boosting overall performance. Technically advanced, uniquely styled, and built without compromise; Rev'it is a brand that continues to grow here in the UK which is why you'll always find us featuring the entire bike range.

You won't get it cheaper.
Our Price Match Promise.