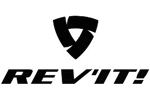 Rev'it Seesoft Back Protector Insert - RV Type
Customer Reviews for Rev'it Seesoft Back Protector Insert - RV Type
Description
Rev'it Seesoft Back Protector Insert - RV Type
The Seesoft CE-Level 2 back protector insert is designed to absorb variable impacts without compromising on comfort, ventilation or freedom of movement. The highly impact-resistant blend of Nitrille and Polynorbornene rubber results in a memory foam that is multi-impact rated and CE certified to the highest level (EN 1621-2:2003 - level 2).
In the case of severe angular impact, the individual Memory foam layers will shift relative to one another, resulting in impact dispersion over a larger effective surface area, and therefore minimizing the energy that is transmitted to the spine and back. By applying a multiple-layer concept, Rev'it has developed a flexible back protector insert that performs consistently in all conditions. The size required for a particular Rev'it jacket will have the type and size marked on the protector pocket.
| Size | 03 | 04 | 05 | 06 |
| --- | --- | --- | --- | --- |
| Rev-it Leather Jacket Mens | 36-38 | 40-44 | 46-48 | 50-52 |
| Rev-it Leather Jacket Ladies | 6-16 | 18-20 | - | - |
| Rev-it Textile Jacket Mens | XS | S-M | L-XXL | 3XL-6XL |
| Rev-it Textile Jacket Ladies | 6-8 | 10-16 | 18-20 | - |
Manufacturer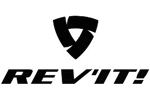 About
Rev'it
Whilst the brand is a relative newcomer to the world of biking fashion, Rev'it motorcycle clothing is certainly up there with the biggest brands, having earned a first class reputation for both design and quality of product. Since their introduction to the motorcycle market in 1995, Rev'it have sought to redefine industry standards by following their own line in terms of both style and the inclusion of technical features. In 2001 they began developing their Engineered Skin method of production across the entire Rev'it motorbike clothing range, focusing on the relocation of vulnerable seams to areas of lower risk. By strategically placing task-specific materials, Rev'it clothing is always designed and manufactured to mitigate failure points whilst boosting overall performance. Technically advanced, uniquely styled, and built without compromise; Rev'it is a brand that continues to grow here in the UK which is why you'll always find us featuring the entire bike range.
See all Rev'it products…
Questions and Answers
Questions and Answers
Hi. Could I please have the width of the 03 ? My pocket max width is 19cm. Thank you!

October 30, 2019

The 03 Back protector measures 19cm wide and 41cm in length

Hi. Could you please give me the dimensions for the mens medium textile jacket in Medium and large at the widest and narrowest ends and also the lengths. Thanks

January 16, 2019

The protector required for a textile Men's medium Jacket will be the 04 and a 05 for the large Jacket. The 04 Protector has a width is 21cm and at the narrowest a width of 16cm. It has an overall length of 45cm. The 05 Protector has a width of 22cm and at the narrowest a width of 16cm. It has an overall length of 49cm.

Will this fit the revit eclipse I bought recently - it looks the wrong shape - ian

July 24, 2018

The back protector pocket in your REV'IT garment is tailor-made to accommodate the SEESOFT CE-level 2 back protector insert Type RV.

You won't get it cheaper.
Our Price Match Promise.