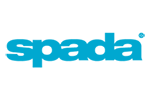 Spada Striders CE Boots - Java
Verified Customer Reviews for Spada Striders CE Boots
Spada Striders CE Boots - Java
18 September 2023 by David L
Excellent Value -

Very comfy apart from them being slightly on the narrow fit side, my plates of meat I'd always go wide fitting, so hopefully they give a little, I can concur to them being water proof .
laces ! These are good, stay tied and long enough,
recommend all round.
Excellent Value
15 September 2023 by Glendon F
Bought these to wear on my scooter as they look better than my bike boots. Promptly set off for a 600 mile mini tour. Heavy rain for two out of three days - boots were waterproof as advertised. They were also very comfortable. The laces need to be eased before you can get them on which is a bit of a faff but once on, as said before, very comfy. My wife was astounded by the low price - she assumed they had to be north of £100 - and she is a shoe expert!
Great value
04 July 2023 by Anonymous
Well made and comfortable. The laces need opening up a lot to get my foot in but its not a big problem.

The suede has started looking a little scruffy from the gear change but suede does this, it just looks used but not tatty.
Soo comfortable.
03 July 2023 by Miriam A
You could keep these on all day! Strong and robust where its important, but stylish enough and comfortable too. The toes are well supported and take the wear from gear changes well. The soles are great as I've a tenancy to drag my feet as I take off at times. And the soles still look new. A great casual boot that protects (I've had a wee "tumble" off the bike in them and they kept me safe! And still look good!)
OK, so far!
09 June 2023 by Graeme S
Have had other spada gear which I liked, gloves, jacket. These are the first boots I've tried. Had to return them as after 2 weeks and 4 times wearing, once on bike, left boot upper split at wee toe. SBS were as usual, great. Returned and replaced in 4 days! Have no issues with replacements, worn many times and feel comfortable, not had the chance to test in rain yet. Overall, I do like them and would buy again.
Style: Black
Perfect - Spada Striders CE Boots - Black
22 January 2023 by Gary L
Have purchaced this kind of boot before and they were not comfy.

I took these out the box and they fitted like a glove. Perfect just what I wanted.
Cant wait for the better weather to ride with them.
Style: Black
Most uncomfortable boots ever
20 January 2023 by Anonymous
Bought these based on other customer reviews and Ride best buy. Tested them at home for 10 minutes only to end up in pain, limping. The right hand ankle protection was digging into my leg so I'm having to return them. Maybe they are faulty, who knows. Unfortunately it's going to cost me 38 euros to return them from France......NOT IMPRESSED!
Comfy boots
04 July 2022 by Andrew H
Really comfy boot, look well made. Have not tried them in the wet yet.
Soles a bit slippy when putting your foot down. Look good though.
Good Solid Protection
10 June 2022 by Duncan M
Bought these boots after dropping my Bike on my foot whilst stationary!
Old boots did not have sufficient protection to save me from a broken toe and lacerations
Wish I had bought these earlier for the Summer.
Tight fit, so watch sizing , if in doubt, go large!
For the Money these are outstanding, for any money, they are an excellent Summer Boot.
Comfortable
30 May 2022 by Ian
Seem to be well made, although Spada is spelt back to front on one boot but this is not an issue. Got these so I could walk around more casually than with proper boots and they fit the bill just right, very comfortable and go well with m/c jeans. Very good value for money as tried a more expensive pair and they were not as good. They even come with a spare pair of laces.
Don't bother
05 April 2022 by Dl F
I found these boots of very poor quality. Within three months of use they have ripped and the metal around the lace hole has detached, would not buy again or recommend even though sportsbikeshop replaced it like for like
Style: Black
Comfortable & functional
24 January 2022 by Matt K
Purchased these as I needed something comfy to walk around in after riding too and from somewhere. And I chose right. Water proof to a degree. Comfy and stylish.. has all the protection too on the toes and ankles. Love them. And the price is even better.
Style: Black
Very comfy tho a little bulky
16 June 2021 by Doug T
bought theses as an alternative to standard boots for the summer.
something reasonable priced.
worn them a few times now and feel pretty good. roomy at foot tho a little bulky around the ankle top. padding of course| more impact resistance at heel and toe would be good. but for town trips the odd blast and the price they are good. waterproof as well| aparently. but not had them in the wet yet. im happy.
Style: Black
OK value for money
12 June 2021 by Anonymous
For the price point these boots look OK. The dark brown suede has a warm colour, and the white dole is crisp. Haven't worn them long so don't know if the sole will discolour. The boot is well structured for a causal boot with lots of padding and stiffening. I haven't ridden in the boot so can't say what's it's like 'in action'. The fit is in the narrow side so I ended up choosing another style. Given the price I had low expectation for this boot, but it has some good features.
Excellent Buy!
30 May 2021 by Mark H
A fantastic pair of boots , comfortable and warm, excellent on a bike or for everyday use, solid and well made, and to top it off a great price, Definitely recommended!
Style: Black
Cheap for a reason?
21 May 2021 by Jon W
Initially they seemed a bit of a bargain but on closer inspection when I got home the wife pointed out that spada was printed backwards on one of them. When I then went to walk them in a bit I noticed there was a really annoying squeak, not that it will bother me whilst on the bike but the reverse print really got me
Style: Black
Great protection and casual
15 May 2021 by Alan
Look completely casual, seem to have excellent protection and are comfortable. All round a great buy
Perfect.
03 May 2021 by Anonymous
Well made. Very comfy. Size is exactly as per my normal shoe size. Highly recommended.
And great service from SportsBikeShop, as ever.
Style: Black
Press Reviews for Spada Striders CE Boots - Java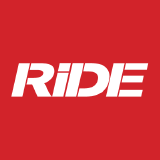 RiDE June 2022 Issue
Description
Spada Striders CE Boots - Java
Suede skin construction
CE certified garment
Waterproof hipora lining
Density insert on ankle
Reinforced toe and heel
Extra lace options
Size Guide

| | 40 | 41 | 42 | 43 | 44 | 45 | 46 | 47 | 48 | 49 |
| --- | --- | --- | --- | --- | --- | --- | --- | --- | --- | --- |
Product Specification
Manufacturer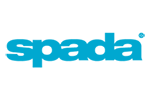 About
Spada
Spada, is fast approaching its 20th birthday and has become renowned during that time for producing nothing but quality motorcycle gear. Spada helmets, although a more recent addition to the range, are no exception to that rule with a bike helmet to suit every style of rider. Whether you are after a full face, flip up, open face or even an adventure lid, the Spada range will most certainly have something for you.

You won't get it cheaper.
Our Price Match Promise.