Verified Customer Reviews for Beeline Moto Metal
Fantastic little thing!
22 May 2023 by Dev
Amazing little thing! I thought I might struggle a bit at first with the minimal information and no voice prompts but it's made me realise how we don't actually need all that distraction and in actual fact, it felt quite natural to take the occasional glance (like you do with your speedo) and just....Well, ride!
Quality is pretty good the only thing I would want improving is, once the unit is locked into the universal mount, it still has some rotational play and could feel better if it was a bit more "positively locked"
I would very much so still highly recommend buying this if you're considering it.
Nice to just ride again
26 April 2023 by Paul M
Love the simplicity of the beeline. I'm not map watching when I ride out now on an unknown route. It took a little getting used to and to understand the data presented, but now. Wow. Love compass mode. Game changer. Only thing I would add would be the option in the companion app to search for poi's eg fuel stops near my location. Otherwise its find address etc with no problem. If your not sure the companion app runs stand alone so you can try beeline free to see how it works.
Disappointed
17 July 2022 by Anonymous
Owned one over a year now, and not once has it navigated through an entire journey without issue, usually losing the plot and telling me to turn around, when I know I'm on the correct route. Even after a year sat on the shelf, I decided to give it another try, hoping updates had improved it.
But no, it's still pretty much useless imho. The app is very basic, too basic, it could have many more useful options / features. I like the idea of the product but in my experience it has been pretty much useless to me. Puzzled why it gets so many positive reviews. Either my roads are different to everyone else's or there are a lot of bots about.
Beeline Moto Metal - Silver
12 July 2022 by Steven G
Best thing I have ever bought for my bike. Door to door service its stupidly easy to use and so accurate first time I have been away with no U turns. Would highly recommend to anyone wasting their time with tomtoms or google maps on your phone I would give more stars but ***** is all you can give
Crackin Satnav
11 June 2022 by Derek C
Used on a tour round Ireland. Got me everywhere I asked it to, no problem
BEELINE WORKS
16 August 2021 by Roger
This little device ticks all the boxes. Very easy to use. When not in use slips into my pocket. Mileage content useful for accurate fuel consumption. Overall I use it on a frequent basis.
Beeline sat Nav silver
20 July 2021 by Shaun A
This must be easy to use because I can do it and I am useless with technical stuff, routes are easy to plan
Press Reviews for Beeline Moto Metal - Silver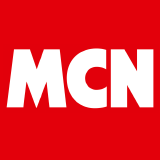 MCN 14th Dec 2022 Issue
Description
Beeline Moto Metal - Silver
Machined zinc alloy metal construction with toughened bonded glass screen
Two navigation modes, route and compass
Worldwide coverage
Ride tracking and sharing options
Large, glove-friendly buttons
GPX route import via smartphone
Speedo, clock and trip computer functions
Automatic backlight for low light / night rides
Lifetime app and firmware updates
Metric or imperial distance units
Smartphone App supports English, French, German and Japanese languages
Rechargeable Lithium 400mAh battery
USB-A charger with pogo pin cradle
Battery life approx. 30 hours, 10 hours with backlight
Standby life: 4-6 months
LCD screen with LED backlight
Resolution: 208 x 208, 287 PPI
Active area diameter: 26mm (1 inch)
Bonded toughened glass
Accelerometer, gyroscope and magnetometer sensors
Bluetooth 4.0 low energy communication
IP67 rated dust and waterproofing
49.8mm (1.96 inches) diameter, 18.6mm (0.73 inches) deep


Fully IP67 waterproof and shockproof with a sunlight readable display and 30 hour battery life, Beeline Moto is built for whatever you can throw at it. Utilizing a simple and secure twist-lock mount allowing you to quickly and easily attach/detach the device from your bike.

What's in the box:

Beeline Moto device

USB Charge cable

Sticky pad modular mount

Universal elastic strap mount

Quickstart guide
The Beeline Moto navigation device solves the problem of finding your way on a motorcycle or scooter. The minimalist interface guides you intuitively with a single clear arrow to ensure you're always on track. Featuring two navigation modes to cater for different rides. Route mode when you need precise guidance, or compass mode when you want the freedom to explore. Simply set your destination with any desired waypoints in the smartphone app and you're ready to go.
Product Videos

Overview and guide
Accessories
Manufacturer
About
Beeline
Beeline is here to make journeys better. Simple, smart products that make getting around a pleasure. With a nudge in the right direction, humans are pretty good at finding their own way and it s much more fun to pick your own path. This idea is what drove Mark and Tom to start Beeline, which launched from a successful Kickstarter campaign.

You won't get it cheaper.
Our Price Match Promise.