Verified Customer Reviews for Arai RX-7V Evo
Ulta cool top quality
02 December 2023 by Ron L
The perfect helmet is the one that fits best. It's particularly nice if that perfect fit is an Aria RX7 Evo. I've tried many different helmets over 35 years of motorcycling and nothing, absolutely nothing, compares to the quality of an Aria RX7 Evo. If you're in the market for a new lid I recommend you have a look at this one. The calibre of the materials used are simply luxurious. Premium product, 10/10 Arai.
Arai RX7V-Evo
04 November 2023 by Iain W
Superb quality, fit and price
Excellent product with great customer experience
19 September 2023 by Anonymous
I decided to try an Arai after many years in AGVs. SBKS kindly humoured me when I requested 6 different models and sizes to try on in store. The click and try/buy model is great as you can guarantee stock being in when you go to the physical shop, plus you get the benefits of in-store expertise which from a customer point of view makes it an excellent model.
The helmet itself is of high specification as per expectations and price. Retractable chin guard is a nice touch as are the customisable foam pieces. Excellent field of view in sportsbike posture. V comfy
Arai RX-7V Evo
02 September 2023 by Neil J
Fantastic lid, comfortable from day one and great build quality. Had the original RX7 in 1997 and feels just the same.
Great service from SBS Boston as usual.
Arai rx-7
04 August 2023 by Gary M
Excellent helmet couldn't get a better fit very little wind noise if any my glasses fit easily unlike my old helmet which is why I went for Arai fits like a glove the visor latch took a bit of getting used to but like anything else once used to it, it's fine so *****and a big up for this helmet and the service by sportsbikeshop
Style: Rush Blue
Arai Heaven
19 July 2023 by Alan M
Of all the helmets I have worn over the last 49 years, I can say that this is the Best helmet I have ever had.
It's a very good fit to my head, wind rush is minimal. Had my sena communications unit fitted by Sports bike shop and that fits and the sound from it is spot on.
The paint finish to the helmet is fantastic, with it being white the diamond flake really stands out. The ventilation is the best. Complete with pin lock the RX-7 EVO from ARAI is the best I've had EVER!!!
Pure Excellence!
05 June 2023 by David J
This is my 2nd RX7V, i also own a Nicky Hayden WSBK replica.
Before Arai I had a HJC Rpha10 and a Shoei NXR. Great helmets but imo they don't even come close to the build quality of the RX7V Evo. Super comfortable, kind of feels like putting a Ugg Boot on your nogin. My 1 and only issue is on very hot trackdays you get a super sweaty head because of all the cushioning inside. But you can take out all the insides and hand wash it. My helmet arrived without the rear diffuser as shown in the picture on this website, but after an email to the customer support team one was sent out. I bought this black lid for the track in case the obvious happens so I can keep the Nicky Hayden in pristine condition for road rides. As always super fast delivery and great customer support from Sportsbikeshop.
Arai
02 March 2023 by Chris J
Excellent work again. Nice additions to help with summer riding
Superb Lid
31 January 2023 by Chris
Looks better in the flesh and a great fit!
Arai rx7 v evo
18 January 2023 by Ian N
As usual, top quality service from sportsbikeshop.co.uk. Helmet came without the smoked aero, I understand things happen. No quibble no fuss 100% top customer care. It's the only place I recommend to mates an in general chatting for bike wear.
Arai rx7v evo kiyonari to barcelona
12 November 2022 by David-lucas M
I have bought an arai rx7v evo kiyonari which is not comercialized is spain. Although it is not the first time I buy something in this web, it is the first time since brexit and I was kind of worried regarding taxes and customs. I have had no problems and not payed extra costs. 100% recomendable si buscais decoraciones arai que no encintramos en españa.
Another top hat from Arai
01 July 2022 by Alan H
Does what it says on the box
Style: Replica Rea Green
Arai RX7 Evo
26 June 2022 by Stephen W
Excellent service from SBS. Usual very good product from Arai. New standard has not altered quality at all. Still a noisy lid, but super plush!
Cheers
Style: RSW Trico
New lid
05 June 2022 by Tom S
Best arai so far!! Plush comfy lining,great fit and very quiet!!. Easy visor change,never get why some people moan,30secs,job done! Overall best arai by a country mile!! Well happy.
Press Reviews for Arai RX-7V Evo - Replica Tatsuki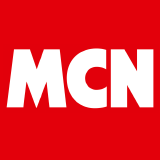 MCN 25th May 2022 Issue
Description
Arai RX-7V Evo - Replica Tatsuki
Peripherally Belted Structural Net Composite (PB-SNC²) outer shell construction
Free Flow System (FFS)
Lowered side-air channel
Diffuser system
Brow vents extend to temple area
Three position chin vent
Neck exhaust vent and side exhausts
Pull down chin spoiler
Adjustable patented Air Wing
VAS Max Vision visor with de-mist option
Pinlock insert included
Antimicrobial liner material
Replaceable cheek pads, interior, chinstrap covers and neckroll
Speaker pockets
Facial contour system (FCS)
5mm 'peel away' cheek pads and temple pad
Thin centre pad for more room in front area
Emergency Release System (ERS)
Breath guard
Chin curtain
ECE R22-06

The combined systems offer excellent and efficient ventilation. The top duct provides 11% more airflow, with bigger switches for effortless operating, while the lowered side-air channels guide air from the cheek pad area to the side ducts. The diffuser is 20mm longer with improved aerodynamics, and 19% larger intake scoops, both work together with the Air Wing to improve stability. The chin cover blocks air intrusion and draws more air from the mouth area.
Features
Product Specification
Variants
Visors
Free Items
Manufacturer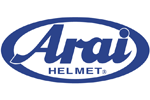 About
Arai
If there's one brand you can rely on in the fast moving world of motorcycling, it's Arai. Since 1937, this family owned company has committed itself to one goal, making the very best helmet possible.

Arai have consistently provided the ultimate in motorcycle helmet safety, comfort and quality thanks to over 20 years of effort in MotoGP, World Superbike and every other conceivable form of motorcycle racing, at all levels. Every single piece of knowledge learned on the racetrack is put to good use in the development of product, helping to protect every one of Arai's customers on the road, the world over. There truly is no such thing as a cheap Arai helmet.

So while many things change, one truth will always remain. If you want the ultimate motorcycle crash helmet there is only one choice, Arai Helmets.

You won't get it cheaper.
Our Price Match Promise.