Verified Customer Reviews for Knox Honister Armoured Mesh Jacket
Good solid kit
03 October 2023 by Stephen C
Used to tour Europe. Construction of jkt. allows more than enough air to pass through. Any temps below about 25 and I needed to use a wind blocker underneath.
Great quality construction and fit. Everything I had hoped for.
Used along with matching trousers. A combo. I was new to knox but their clothing is now at the top of my list. Good value. When it rained I simply added a waterproof over the top and it wasn't at all bulky
Superb service and product
01 August 2023 by Steve M
Try before you buy certainly works well.
Ordered Monday PM received text to inform me of its arrival Tuesday AM. Two hours later I'm riding away wearing the jacket like a kid with a new pair of shoes.
Which goes to show the product hit the spot.
If Carlsberg did online shopping!
07 June 2023 by Chris W
Great jacket purchased for a European trip. Great cooling yet still feel protected,
Amazing Jacket, feels great, solid build quality.
08 May 2023 by Richard C
I was in doubt buying this jacket, I tried on loads.

I realised I can be safe and wear what I want over the top of it, so a hoodie, jumper, or waterproof outer layers.

Sometimes you want to feel causal and not dressed up with boxy biker gear.

Build quality is amazing, the armour plates feel thin, and mould to you, the back protector covers most of your back.

One negative it dug into my neck a bit when new but it's not an issue anymore.

The only other downside is price, but as an an all year, all weather biker, who's not into leather jackets because of weather, it feels par for the course.

Overall it's top notch, looks great, feels great, and protects too.
Superb Quality
15 April 2023 by Robert T
As soon as I unpacked this it oozed quality, even the hanger is top quality.
Comfortable, very secure and makes you feel protected.
Did wince when I first saw the price, but its worth every penny.
I'm a Knox convert.
Protection built in to a quality item
25 January 2023 by David B
Knox have really cracked the concept of layering. It works fantastically well by keeping the armour exactly where it should be.
I have the Knox Urbane Pro (MK 1), which is only A rated. I love the fit, but only wear it with a jacket over for abrasion resistance.
With the Honister being AAA rated there is no anxiety wearing it on hot dry days without a jacket over the top, and with a simple outdoors soft shell jacket over on cooler days.
I am 5'10", 42" chest and 32" waist, and the L is a good fit, but slightly loose at the waist. The fit is more like a jacket rather than the Urbane Pro which is a very clingy fit (in the M size I have).
Both items are stretchy so they don't feel restricted.
The Urbane Pro is great under an abrasive jacket, but for the ultimate protection without the need for an abrasive jacket, you can't beat the Honister. Not cheap but you do get what you pay for. Highly recommended.
Excellent buy
29 November 2022 by J B
I liked the idea of armour being closer to the skin and did try on for sizing. Quality of the material looked really good, therefore decided to order online.
I am really pleased with the quality and have bought the full set for all seasons. Have used this once on a cold showery day and it kept me warm with no cold spots at the shoulders, which I had with my previous jacket. Cannot comment yet on how waterproof it would be in heavy rain however have confidence in all items bought and look forward to trying out in heavier rain. Would recommend you consider this.
Close fitting body armour
23 October 2022 by Anonymous
Having worn an old mesh jacket that probably wouldn't meet current abrassion standards let alone the modern armour. I bought the Knox Honister AAA rated jacket along with the optimal D3O chest armour.
The jacket is a perfect 'snug' fit but the D3O armour is kept in place, the thumb rings help keep the sleeves in place and the whole jacket is very well made and inspires confidence. The only issue is the zips to the pockets sometimes get stuck. But apart from that, it's an amazing jacket.
https://youtu.be/0Rq1TEarJ3Y
Ideal for hot summer rides and beyond...
09 August 2022 by Marcus S
As a result of baking my brains out this summer, I've now spent a week with the Knox Honister.

Yeah, it felt a bit expensive at first...

...But I love it.

And it really is a different riding experience altogether.

It's a snug fit, and reminds me of wearing a wetsuit.

Unlike a wetsuit, the material is very breathable and when you're moving the cool air is delicious.

Especially on the arms.

It gives off a very secure feeling when riding.

But it might not be for you if you're not into feeling swaddled.

And it's AAA rated.

I also love how it's part of Knox's 'Seasonless' collection.

Which makes so much sense.

Just wish I'd come across it before buying so much riding gear =)

Anyway...

...I'm a medium according to Knox's sizing chart.

And whilst the medium was okay in the chest, it was too short for my monkey arms.

SportBikeShop's awesome returns service made swaping it for a large a piece of cake.

So, that's summer riding taken care of and when autumn and winter come along I can simply put layers/waterproofs on top of it.

Cushty!
Description
Knox Honister Armoured Mesh Jacket - Black
Made in the UK and using mesh fabrics developed for ultimate strength and resilience but with no loss of breathability
The mesh is combined with the most durable, stretch CORDURA® polyamide with high performance water and stain repellency, for the toughest environments
CE approved Class AAA garment under the CE standard EN 17092 -2:2020 Class AAA
Includes Knox Micro-Lock high-performance armour in the shoulders, elbows and a Micro-Lock back protector is also included
SMART technology and properties keep the armour super soft to touch, but it locks when impacted
The locking action increases the amount of impact absorbed by the protector and reduces the energy passed through to the back and/or limbs
CE approved shoulder and elbows - EN 1621-1:2012 L2
CE approved Back protector - EN 1621-2:2014 L2
A separate removable Micro-Lock chest protector can be added as an optional extra
YKK zips throughout
Two Zipped side pockets and one zipped large back pocket
Discreet Knox branding on the front hem and back
Branded badge on the sleeve with a reflective surround, effective in poor visibility
Reflective strips only visible at night are also added on the back
Thumb loops for added security
Improved security belt loop system is highlighted on the inside to ensure riders can secure their trousers to the jacket
Collar has a soft interior for comfort around the neck
Machine washable garment with armour removed
Part of the Knox Seasonless Collection - Add or subtract layers for added warmth and waterproofness
Size Guide

| | S | M | L | XL | 2XL | 3XL | 4XL |
| --- | --- | --- | --- | --- | --- | --- | --- |
| Chest (inches) | 35-37 | 38-40 | 41-43 | 44-46 | 46-48 | 48-50 | 50-52 |
| Waist (inches) | 30 | 32 | 34 | 36 | 38 | 40 | 42 |
The Honister Pass, situated in the UK Lake District, is one of those roads that needs to be ridden to be appreciated. Being the mountain pass that is closest to the Knox HQ, it was inspirational to the creation of the Class AAA rated Knox Honister jacket. Wearing a close-fitting armoured shirt is the best way to protect a rider, since the armour is comfortably held in the right place when you need it.
Making the Honister jacket was a tough development journey. It required entirely new strong mesh fabrics, since the goal was to develop the highest Class AAA breathable armoured garment that could be used for warm weather riding, aimed at riders who require the best performance.
Achieving CE approval to Class AAA is no small achievement. AAA is the highest class for a motorcycle protective garment and is usually only attained by one- and two-piece leather suits. The protection fitted is Micro-Lock armour from Knox which uses SMART technology to keep the armour super soft to touch, but it locks when impacted and delivers fantastic protection to the wearer. The locking action increases the amount of impact absorbed by the protector and reduces the energy passed through to the wearers back and/or limbs. This Micro-Lock armour used in the Knox Honister Jacket is approved to Level 2 EN 1621-1:2012 L2 in the shoulders and elbows and the Level 2 back is approved under EN 1621-2:2014 L2 FB. It can be complimented with an optional chest protector.
The Honister Jacket has been designed from the ground up. This includes everything, from the way it is tailored and cut to the way the fabrics perform. Construction has been carefully developed to be as comfortable in the harshest of environments as it would be on a gentle spin in the country. Extra attention to detail completes the style and the AAA qualifying technical CE standard to EN 17092 -2:2020 Class AAA, is highlighted on the jacket.
Developing new mesh fabrics which deliver the ultimate strength and resilience needed has been achieved without losing any breathability. Blending this with the hardest wearing stretch polyamide, riders can be confident in the protective qualities of the Honister Jacket in all environments. All the zips in the Honister jacket are by YKK. There are two zipped side pockets and one zipped large back pocket. Detailing continues with discreet Knox branding on the front hem as well as on the back. The branded badge on the sleeve comes with a reflective surround, complimented by strips which are only visible at night on the back. Thumb loops are found on the cuffs for added security, while an improved security belt loop system is fitted on the inside so that riders can secure their trousers to the jacket. Even the collar has a soft interior for comfort around the neck.
The Honister is part of the Knox Seasonless Collection. With this collection there is no spring, summer, autumn, or winter wear. Instead, riders have one hard-working layered ensemble. This outfit has the armoured shirt at its core. It can then be adapted to suit all weather conditions by either adding or removing layers. The Knox Seasonless Collection is adaptable, sustainable, and protective.
Product Videos

Seasonless Collection

Knox Honister jacket review
Product Specification
Related Items
Manufacturer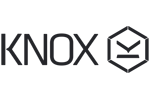 About
Knox
Knox is a British company that has been at the cutting edge of impact protection design since 1981. Their brand partners from around the world are some of the biggest companies in motorcycling that trust Knox and benefit from fitting Knox CE protectors in their garments. They have a very experienced team of experts who understand garment construction. Knox is the company behind the multi award winning Knox brand of Body armour, Original Equipment, Hand armour, Cold Killers and Dry Inside.

You won't get it cheaper.
Our Price Match Promise.