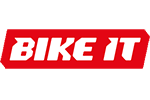 Bike It Emergency Tool Kit
Customer Reviews for Bike It Emergency Tool Kit
March 30, 2015
Good value, ok quality
Not amazing quality, but good and brilliant for the price. Probably slightly above complete budget level (but priced cheaper). Neat little kit for the bare essentials. Can't beat the price, great to add to an order.
Read more
May 2, 2013
Tight package of tools
Looks to do the job fine! Not like more expensive tools but definitely better than no tools at all. Cheap.
Read more
Description
Bike It Emergency Tool Kit
The emergency tool kit consists of adjustable pliers, spanners (10,12,14 and 17mm), Allen and crosshead screwdriver, plus 12mm and 17mm socket head, complete with carrying case. Ideal for under-seat storage
Manufacturer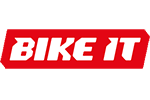 About
Bike It
See all Bike It products…

You won't get it cheaper.
Our Price Match Promise.