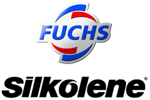 Silkolene - Fuchs Wash Off
Verified Customer Reviews for Silkolene
Safe, effective, would recommend
16 November 2023 by EW
Saw advertised by a YouTuber and thought I would give it a go to replace regular 'pink'(!) cleaner. Seems safe and effective.
Bike Cleaner, Cleans Bikes!
29 August 2023 by Kevin D
Works as well as MucOff, but no better. Takes half a bottle to clean one bike, so two cleans per bottle. That makes it prohibitively expensive and I will not be repeating the purchase. Back to MucOff for me!
Fuchs Off
11 September 2022 by Shaun L
I hate washing my bike prefering to fuch off out and ride, so any product that may speed up that process is a no brainer. With a bit of elbow grease this stuff helps shift grot and dead stuff. I always finish with polish on painted parts and ACF 50 on other bits (sprayed on rag or duster as a light coating) so not too fussed about how well it rinses off. Consistantly great customer service from Sportsbikeshop.
Great product
19 April 2022 by Con K
Bought & compared with Muc Off
15 September 2021 by Edward J
Used both Silkolene wash off and Muc Off on motorcycle and car. Both worked very well, both required a bit of brushing. When I need a refill I'll be buying which ever one is cheapest.
Silkolene Fuchs wash off
26 May 2021 by Matt S
Great product, spray on, agitate a bit and rinse off. Simple, bike looks great afterwards.
Works ok but maybe we should use concentrate
04 May 2021 by David
Works ok but maybe we should use concentrated washes so we are not unnecessarily shipping water around the world!
Mixed Results......
02 May 2021 by Jon E
I have used this to clean my bike on several occasions now. Each time, the results have been slightly different. I've read and followed the instructions, but the first time I used it, it left a residue behind, even after using a chamois leather. I had to then spend longer cleaning this off than I otherwise would have, just using normal automotive shampoo. The second time was not so bad. The only thing I can think is that although I didn't apply it in strong sunlight, or allow to dry, the satin black of the bike tends to warm up rapidly even on a cloudy day, so the first time it may have partially dried perhaps. I do know thorough rinsing is required to get it all off. I need to experiment further.

It is quite good at cleaning the street grime off the lower parts of engine swingarm and shaft drive. Not on it's own though; you do need to agitate the sprayed on product with a brush to loosen the dirt.

Looking at the ratings on here, the vast majority of people seem to be happy with it, so it may just be me. Or that the colour and finish of my bike is not particularly suited to it. I will persevere a bit longer, but the jury is still out at the moment.


Excellent cleaner
23 April 2021 by Anonymous
Really easy to use with fantastic results.
Best of the best by far
15 April 2021 by Henry D
Spray it on, wash it off nothing I have tried comes close to this product. The fact it has no salt is first class.
Great stuff
29 March 2021 by Kitt S
Does what it says on the tin and reasonably priced
Great Cleaner, great price!
12 March 2021 by Dave P
This is a great alternative to the other top rate cleaners I will only use on my bike. Totally safe on all areas, performs as expected and cracking price!
Leaves residue
11 March 2021 by Duncan M
No obvious benefit over washing up liquid. Not that effective at grime, left a residue all over bike which needed to be polished off.
Good produced
01 December 2020 by Anonymous
Very good
30 November 2020 by Ovi
I used first time but I have to say is very good. Water the bike and than apply this spray all over. Leave for few minutes and than wash again the bike. Is doing the job very well. Recommend!
Silky clean finish
09 November 2020 by Henry R
It's not the cheapest but it is by far the best, A must buy if you have pride in your bike, the performance cannot be beaten in my view and others agree.
Good stuff
06 October 2020 by Mr P
Gives a clean finish, no streaking. Better than M**Off.
Great Product
12 August 2020 by Paul F
This is a salt free cleaner, spray it on, hose it off, it's as simple as that.
Press Reviews for Silkolene - Fuchs Wash Off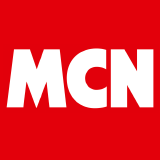 MCN Feb 2021 Issue
Description
Silkolene - Fuchs Wash Off
A cost-effective spray-on / hose-off bike cleaner
Suitable for all street and off-road bikes
Specially designed to rapidly remove all types of dirt
Get that elusive, gleaming 'factory finish'
A cost-effective spray-on / hose-off bike cleaner suitable for all street and off-road bikes, quads and ATV's. Specially designed to rapidly remove all types of dirt from metals and plastics with minimum 'hands-off' effort. Incorporates the latest detergent technology to clean unprotected aluminium alloy components, without any corrosive effects for that elusive, gleaming 'factory finish' again and again.
Manufacturer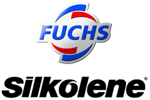 About
Silkolene
The Silkolene range of motorcycle lubricants is one of the largest available. This means that there is a product to suit you, whatever type of bike you have and whatever you use it for. Silkolene lubricants are constantly developed with race teams at the highest level of competition to ensure that they can deal with the greatest levels of stress that a motorcycle will ever endure.

You won't get it cheaper.
Our Price Match Promise.