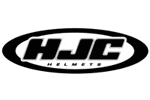 HJC C10 - Epik Gold
Polycarbonate helmet with wide visor opening and improved ventilation
View full details
Saving
Get 16.66% off on any intercom when purchased with this helmet!
Verified Customer Reviews for HJC C10
An excellent entry level helmet!
02 July 2023 by Harry
The HJC C10 is an excellent entry level full face helmet.

It's certified to the new ECE 22.06 standard. This means it should be safer than helmets rated to the old ECE 22.05 standard, which are now being phased out.

It costs just over £80 for the matte black version. At the time of writing this review, it is currently only one of two ECE 22.06 helmets available for under £100. In my opinion, if you are buying a new helmet in 2023, you might as well get an ECE 22.06 rated one, now that they are available.

This is my initial review of the helmet, after going on a few rides wearing it.

Positives:

- Well constructed and "feels" more expensive than it is.

- It fits nicely and true to size (fit is subjective though, and people have different head shapes. Always try a helmet on first).

- Big, wide eyeport and visor gives great visibility on the road and when checking over your shoulder.

- Simple but robust ratchet fastening to secure it to your head.

- It's really quick and easy to remove the visor.

- The visor can ratchet through several different open positions. It can be left slightly cracked open to help with fogging up.

- It even comes with a gold sticker on the back, which apparently means you can use it on a racetrack.

Negatives:

- The visor is a bit stiff to open and close.

- The lining isn't fully removable, only the chin covering and cheek pads can be removed. The lining/cheek pads aren't anything fancy, but they also aren't uncomfortable.

- The included helmet "bag" is pathetic.

- No pinlock insert included, but the visor is prepared to accept one.

- It has three ventilation ports, but I'm not really sure how effective they are.

- It's slightly on the heavier side, but I don't think this is a problem. I did notice a bit of pain at the back of my neck when riding, but that could just be my poor posture...!

- No drop down sun visor.

Note: I haven't tried it in the rain.

To summarise:

If you need a new helmet on a budget, or just want a spare/pillion helmet, you could do far worse than the HJC C10.

Remember, the safest helmet is the one that fits you properly!
Great value for safety level.
14 June 2023 by John
Previous helmet was an HJC CS-3, in which I wore a Large, and this helmet duplicates that great fit in a Large as well. It far exceeds the CS-3 in safety ratings, though. I am in the US and the ECE rated C10 is not available from US suppliers, so a big thumbs up to SportBikeShop for shipping to America. They allowed me to get a safe helmet at a reasonable cost. The helmet is quieter than my CS-3 and the visor seals much better. Includes a chin curtain, a nice added feature. Chin vent does good job of keeping visor clear, but don't feel much else from it, though this is consistent with any helmet I have had... Also don't feel much going on though top vents, though if I turn just right I can feel that they are open. I don't ride behind a windscreen, so those aren't deal breakers. Overall a comfortable and safe helmet at a fantastic price for the features.
Great for the money performs way above expectation
13 June 2023 by James S
Great helmet,

Fits well, well made and safe.

The helmet looks cool and I get comments about how it looks and goes well with my KTM.

I think the liking is comfy but takes a few wears to break in properly. Visor is great but a Pinlock is my next purchase as it does steam and fog at traffic lights.if you crack the visor open by a little notch it reduces fogging and the vent by the face is really good. All vents are very easy to operate on the fly.
Nice helmet
13 June 2023 by John H
Purchased for other half, perfect fit, looks really good. Solid mid range on price, all good.
Certified Gold standard
08 May 2023 by Lance H
A very comfy, very safe, and stylish helmet for an unbelievable price. Comes with the gold badge, again a great package offering unbeatable value, we love it.
Protecc head
15 March 2023 by Anonymous
Head is safe. Huge gap in front presumably for radio assemblies. Only a small draft comes in when riding, probably from the top vents. I find myself riding with the visor up one click to prevent fogging but it's not super bad about it actually. Probably doesn't do it at all when it's more than 4C outside haha. Personally I find the cheek padding pushes my cheeks in too much and I've managed to bite the inside of my cheek after my first ride with it, but that's a personal fit issue. It's otherwise very steady and true to size overall. Like having a hi-vis helmet with a bit of patterning that doesn't reduce the hi-vis aspect.
Best helmet on the market for the price
14 March 2023 by Edward B
It's an amazing starter helmet and track use certified, high safety rating gold sticker is amazing for the price
It fits
10 February 2023 by Andrew G
I had to go through all the helmets on display until I found one that fitted and this was it ! 2 xl
great price and nice fitting helmet
seems top quality for the £
Press Reviews for HJC C10 - Epik Gold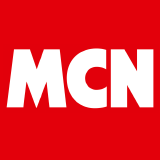 MCN 19th April 2023 Issue
Description
HJC C10 - Epik Gold
Polycarbonate composite shell construction
Wide-view visor opening
Advanced channelling ventilation system
HJ-34P Anti-fog Pinlock ready visor
Standard ECE 22.06
4 shell sizes for optimal fit and lower drag


Combined with a wide-view optically-superior face shield and its improved "ACS" Advanced Channelling Ventilation system that allows full front-to-back airflow to flush heat and humidity up and out, the C10 provides a safe and comfortable ride no matter the conditions.
The C10 is an all-new full-face helmet for riders of all ages that value quality and safety, offering a lightweight superior fit thanks in part to its Advanced Polycarbonate Composite shell that was designed using advanced CAD technology.
Product Videos


HJC C10 helmet review
Product Specification
Variants
Pinlock
Visors
Manufacturer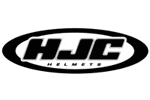 About
HJC
HJC have been designing and manufacturing high quality protective helmets since the early 1950s. In 1971 the factory turned all of its attention to motorcycle helmets and set itself the simple goal of providing high quality, comfortable, and reasonably priced helmets to motorcyclists throughout the world. This goal came a step nearer during the 1990s when HJC became America's top selling motorcycle helmet - a position it's held ever since. Today HJC helmets are available in every corner of the globe and are, quite simply, the world's biggest helmet brand, producing more motorcycle helmets than any other marque. The range now encompasses the full spectrum of helmet types, with the widest selection of graphics, materials, and price points.

You won't get it cheaper.
Our Price Match Promise.